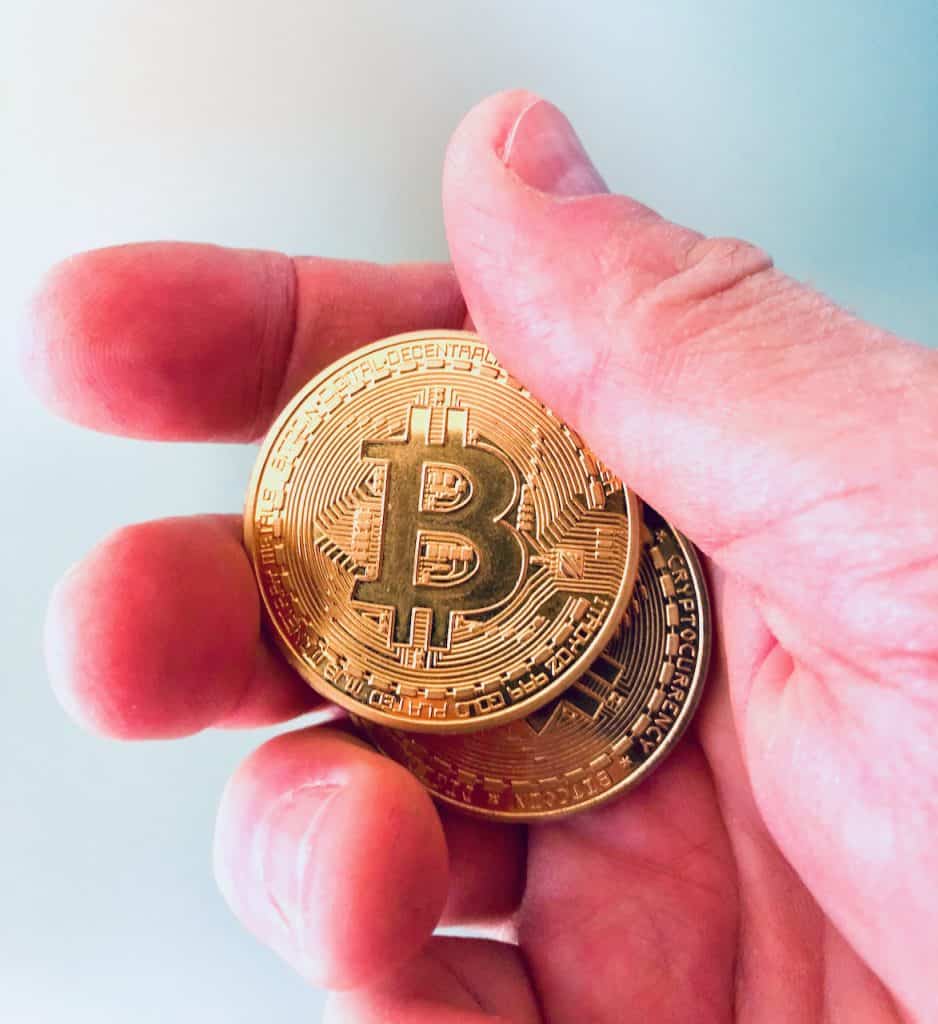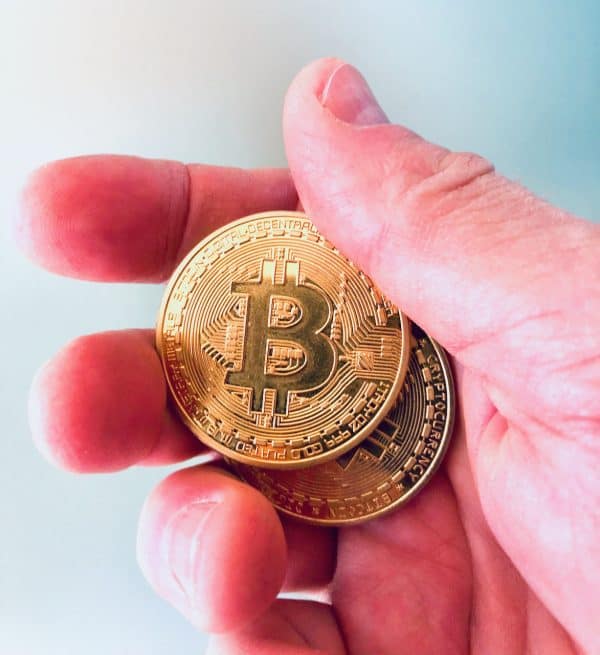 We recently connected with Ray Youssef, the CEO at Paxful, a leading peer to peer Bitcoin exchange, which reported a 274% increase in new registrations in Turkey, during the past year, on its platform. There was also an average of $65,000+ in monthly trade volume from Turkish markets.
During our conversation, Ray talked about Paxful's ongoing growth and development strategy. He explained that his organization continues to focus on enabling greater financial inclusion by providing access to key services that help people generate more income.
Paxful recently added support for Tether (USDT), the world's largest (by market cap) stablecoin. Today, the exchange has announced several other updates.
Our discussion with Ray is shared below.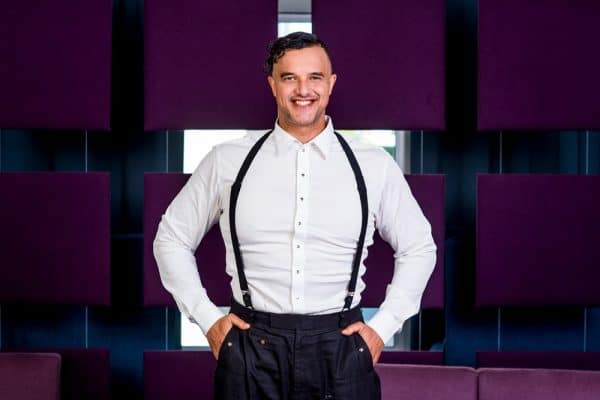 Crowdfund Insider: What do you think the main reasons are for increased BTC trading activity in Turkey and new sign-ups on Paxful?
Ray Youssef: It's definitely a lot to do with the recent devaluation of the local currency Lira, after which the government decided to focus on blockchain adoption and, naturally, so did the local population. Paxful provides more currencies and payment options than any other Peer-to-Peer crypto platform out there, so for Turkish crypto enthusiasts, it was, most likely, a no-brainer. Aside from a variety of payment methods, we offer very low fees, 24/7 customer service, top-notch security, and income-generating opportunities.
Crowdfund Insider: Paxful is teaming up with BiLira to allow users to buy and sell Bitcoin (BTC) and Tether (USDT) using the BiLira native token. There are nearly 30 million TRYB tokens in circulation which means it can potentially serve as a bridge to the DeFi world.
It seems like the Paxful team might see a lot of growth potential in DeFi, which is in its early stages of development. Stablecoins are also considered a great way to enhance the existing financial system. What are the main benefits of working on these types of initiatives?
Ray Youssef: All DeFi trades are peer-to-peer in nature as they happen on a blockchain. P2P offers financial services to people based on real use cases like payments, remittance, wealth preservation, and e-commerce. But people also yearn for the stability that stablecoins can bring.
The industry has seen a surging demand for a stable digital currency amid fears of an economic recession in both traditional and digital markets and stablecoins are a perfect way to protect assets from market fluctuations. Also, cryptocurrency of a stable value shields the funds from currency devaluation (like with Lira) and gives access to international crypto platforms with the potential to increase investments in the global market.
Crowdfund Insider: Paxful has also partnered with Cointral. Customers will now be able to choose from several different payments and currencies, which can make cryptocurrency purchases a more seamless experience.
Before these announcements, Paxful had mainly been focusing on supporting P2P Bitcoin (BTC) trading. Now it seems Paxful is trying to offer a much wider range of services. Please explain why you have adopted a more diverse business growth strategy.
Ray Youssef: It's not just about business growth. It's about the people. We always listen to our users. We understand that they go to Paxful to generate income and turn to crypto for stability when their national currency is affected by inflation. We hope that expanding our portfolio with stable tokens can aid them to be more in control of their finances.
Users can now hedge i.e. protect their funds from price volatility and trade stablecoin equally to that of Bitcoin. It opens a whole sea of opportunities, especially for people in struggling countries, who don't have a solid home currency. We're adding more and more stable tokens giving so many people access to the global crypto space and financial services that are a safe alternative to traditional banking systems.
Crowdfund Insider: What are Paxful's main goals for the remainder of this year and 2021? What are the company's long-term goals and vision (let's say for the next 5-10 years)?
Ray Youssef: We're looking to onboard an additional 2 million users by the end of 2020 and we are very much on track. Adding more cryptocurrencies to the platform is also in the pipeline, and it will be a big move for sure.
We always look for companies sharing a similar goal of financial inclusion and for the next few years Paxful will be working on expanding our P2P Alliance, the company's initiative to unite a powerful distributed network of partners to help more people be financially independent.
Of course, doubling the revenue is one of our long-term goals, but I like to focus on social good. A priority for us is to take our #BuiltwithBitcoin initiative to a new level; with giving back and quality education at its core, Paxful will be broadening the scope of #BuiltwithBitcoin in the next few years, entering new regions and widening educational capabilities.
To help maximize the quality of our operations we're working on improving our product on a daily basis and our developers have done an amazing job so far. Paxful is on the road towards a bunch of exciting updates that our users will definitely appreciate. We always listen and implement our users' feedback, they are the ones who truly help us grow and evolve.
Crowdfund Insider: The COVID-19 outbreak has had a devastating effect on small businesses. The World Bank has said that we might see significantly more people being forced into poverty by 2021. One of Paxful's main goals is to enable greater financial inclusion by providing services that can help them generate income.
Please explain what Paxful is doing to help people improve their standard of living and overall financial well-being.
Ray Youssef: Financial inclusion and giving back is what brought Paxful into existence, it drives our business to make sure everyone has access to finance and can take control of their money. Paxful fights for economic equality. People in struggling economies often lack access to traditional banking, and our platform allows them to take control of their finances by offering local payment methods that can be accessed through their local currency.

With more than 300 payment methods as well as most currencies (over 150) anyone can find a suitable payment method in their home currency. Imagine being able to get cryptocurrency, hedge your funds in stablecoins, invest, trade, or send money abroad without having a bank account or the need to convert to popular currencies – we help the underbanked and unbanked around the world.

My personal dream, which turned into an epic #Builtwithbitcoin initiative has a goal of building 100 schools with safe drinking water facilities and sustainable gardens for agriculture for communities in the emerging economies. But it does not stop at that. When COVID-19 hit, we launched an Africa Fund with $15,000 and matched all bitcoin donations up to the said sum.

We helped provide families in need with essential supplies during the pandemic in South Africa, Kenya, and Nigeria. We are on the way to finalizing our fourth school in Nigeria – the initiative has been a huge success and showcases the power of Bitcoin in philanthropy.

Paxful also creates extra income opportunities via the Peer program (peers are a new wave of entrepreneurs committed to supporting our platform) and for their efforts, we offer a generous commission, subsidies, and even monthly compensation in bitcoin. As you can see, we strive to help the communities in many different ways.

Sponsored Links by DQ Promote