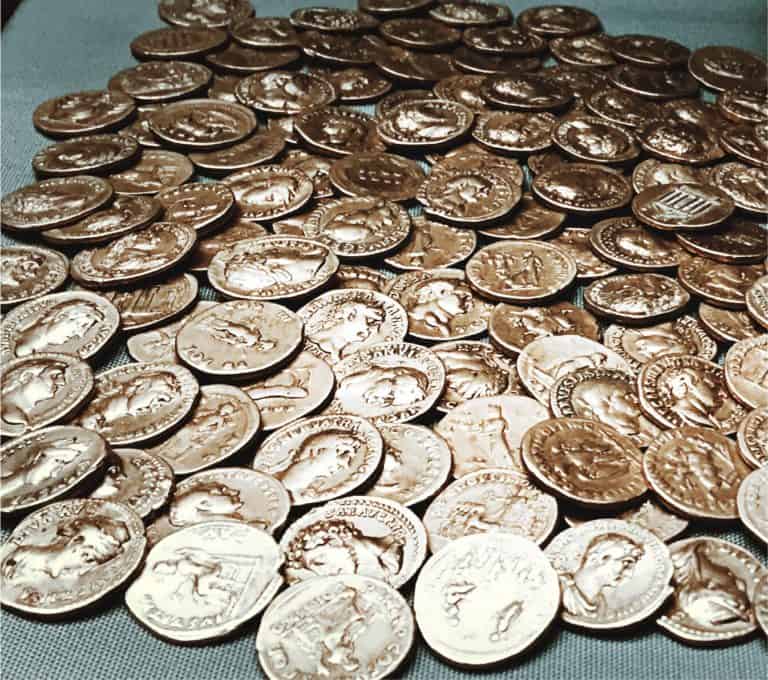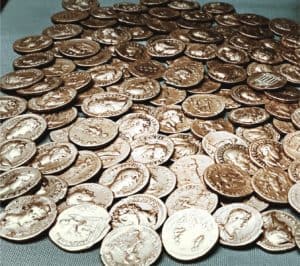 Many decentralized finance (DeFi) assets have experienced a strong bounce or recovery as Ethereum (ETH) fundamentals appear to look "stronger than ever," according to a report from OKCoin.
The report pointed out that DeFi tokens have been following Bitcoin (BTC) and Ethereum's (ETH) price movements. DeFi assets have recovered over the past seven days, the report confirmed.
It noted:
"Outperforming BTC, tokens such as Ren Network's REN, Chainlink (LINK), and Aave (AAVE) have surged 10 percent over this time span."
But other DeFi crypto-assets such as Yearn.finance's YFI and Compound (COMP) are both down about 5% during the past week. They're underperforming Bitcoin and their DeFi peers. YFI had been trading for around $14,500, which is around 15% more than last week.
OKCoin's crypto market report noted:
"The average DeFi token underwent a strong bounce this week, outperforming Bitcoin's 7.5% rally and Ethereum's 10% rally. Tokens such as REN, LINK, and AAVE are up by dozens of percent in the past seven days, while tokens such as COMP and YFI have slid 5–7%."
The report also mentioned that CFTC Chairman Heath P. Tarbert had stated that he's "impressed" with the innovation taking place in the Ethereum (ETH) space. As confirmed in the report, further developments took place with layer-two scaling solutions – which are designed to improve the throughput rate of blockchain-based crypto networks.
OkCoin also noted in its report that it's currently preparing to list three new digital currencies, including Chainlink (LINK), DFI.money's YFII, and YF Link (YFL).
As stated in the report:
"On-chain analysis by the head of DTC Capital Spencer Noon suggests that the fundamentals of Ethereum and DeFi are stronger than ever despite the correction in the market. Trends showing strong fundamental growth in the space include DeFi protocols being on track to collect $500 million in annualized revenue, the number of DeFi users reaching 600,000, and decentralized exchanges transacting more ethereum than centralized exchanges."
The report further noted that Curve Finance, a stablecoin-focused non-custodial exchange, will be working on a layer-two scaling solution. Curve will be collaborating with Matter Labs, which is a development firm focused on creating "a trustless scalability and privacy engine for Ethereum." Matter Labs' main product is Zinc Alef, a layer-two solution developed on Zero-knowledge Rollups (ZK Rollups).
Curve is notably the first app launched on Zinc Alef's testnet. Users can test swapping between USDC and USDT stabelcoins through the exchange "at effectively no cost and with transactions that take seconds, not minutes," the OKCoin team noted.
The report also mentioned that Synthetix has launched the second phase of its Optimistic Ethereum testnet trial. Optimistic Ethereum is an Ethereum scaling solution developed by Optimism that makes use of Optimistic Rollups.
As explained in the report:
"Rollups are a technology where cryptography is used to migrate transactional throughput to a second-layer solution where users can send coins and interact with contracts at a much lower fee than the main blockchain… [Currently,] the only application on the Optimistic Ethereum testnet is Synthetix's Mintr staking platform. Optimism is attempting to onboard other protocols, though porting applications over to Optimistic Ethereum from Ethereum isn't as easy as copy and pasting contract code."
The report added:
"This second phase will trial migrating SNX from layer-one Ethereum to layer-two Ethereum. The phase is also important because the project will allow more users to try out this new solution."
(Note: for more crypto and DeFi ecosystem updates from OKCoin, check here.)

Sponsored Links by DQ Promote