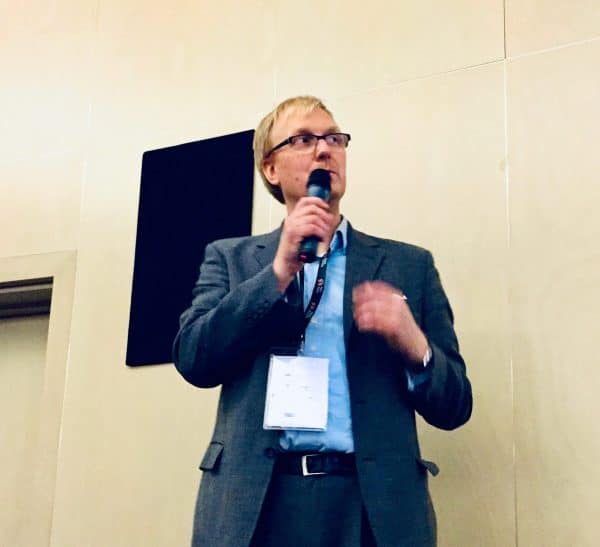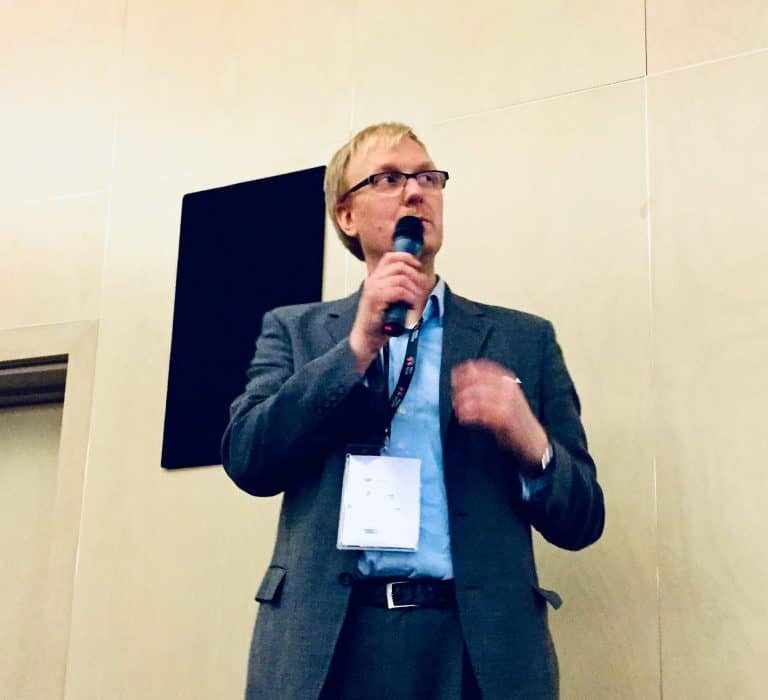 Earlier this month, the European Union approved new crowdfunding rules, including a €5 million funding cap, that will apply to all member states finally creating a pan-European approach to online capital formation. Currently, the securities crowdfunding market in Europe struggles under bespoke national rules that vary greatly from country to country engendering unneeded friction for issuers seeking to raise capital online. Industry insiders have long advocated on behalf of harmonized rules with this legislative announcement being a significant step in the right direction.
Perhaps the most tenacious voice in championing better rules for this sector of Fintech is the European Crowdfunding Network (ECN). Both publicly and in the background, the ECN's leadership and members have lobbied policymakers to advance rules that embrace the concept of a single market while fostering a path for smaller firms to more efficiently raise funding. The ECN has long been helmed by Oliver Gajda, as the group's founding Executive Director. In light of the significant win for the ECN and its members, Crowdfund Insider contacted Gajda for some additional insight into the ECNs perseverance and final success in the legislative process. Our discussion is below.
---
Congratulation on harmonized crowdfunding rules. How many years has the ECN been working on this?
Oliver Gajda: We basically started the European Crowdfunding Network with this goal in mind, framing our ideas in 2012 and incorporating in 2013. So this has been an 8-year journey in which many highly skilled and motivated people from our membership have joined open discussions and provided input to policymakers here in Brussels. We are very proud to have been able to work with all of them.
As the rules appear to be pretty practical, was there serious opposition to the legislation?
Oliver Gajda: The rules are a result of intense knowledge exchange between the industry, the European Commission, the European Parliament, and the Council.
All real issues that at some point existed were solved in this compromise over the past two years. This was a very productive and positive process and showcases that policymaking in Europe can be fast, productive, and innovative. Of course, we expect to have some additional issues pop up in due course.
What about the € 5 million funding cap (within a 12 month period). Do you believe that should be higher? Or is it sufficient?
Oliver Gajda: For now, the €5 million threshold is sufficient for the majority of transactions. ECSP [European Crowdfunding Service Providers] has a two-year review period, so it is up to the industry to prove that it is able to move beyond this. A higher threshold has not been denied in the discussions in general.
What about national regulators versus European regulators?
Oliver Gajda: The regulation will be supervised by national regulators and there is some scope for them to adjust parts in their implementation. We will need to see how they approach this over the coming months. Overall, we feel that it will play out well in most markets, but the European Securities and Markets Authority (ESMA) will also monitor. We will see if the 2-year review of the European Commission will need to address any particular issues here.
Are there many platforms preparing to list securities offerings across the EU?
Oliver Gajda: As there are still some details to be finalized in the Regulatory Technical Standards, platforms are now getting acquainted with the general rules and will need to wait for the last standards and national implementations before they can fully embrace this. But yes, we see a large number of platforms engaged in exploring this for now.
What about digital assets or cryptoassets? Do these rules apply to digital securities?
Oliver Gajda: Crypto Assets were part of the discussion some time ago, but due to their different nature, the European Commission has opted to work on a separate framework, which it has just put forward to the European Parliament and Council. We have provided some input so far and will continue to address this issue over the next years.
What about secondary markets for crowdfunded securities?
Oliver Gajda: The new regulation allows for a simple bulletin board to be run by platforms. A proper secondary market would have to be managed via existing regulatory frameworks, such as that for multilateral trading facilities. If this is workable, it will depend on the size and number of transactions. Again, the 2-year review will allow the testing of the need for this.
What's next for the ECN?
Oliver Gajda: We will continue to engage in this regulation and help create a relevant impact assessment over the next years to ensure the market can function. We are also focusing on exploring opportunities for match funding of government funds and are preparing a relevant study for European institutions for next year, following up on our existing work. And financial education, consumer protection, and access to data are key concerns we hope to be able to tackle going forward.
---
Editors Note: As there is no proposal to reject the Council's positions and no amendments tabled, the text of the crowdfunding legislation has been adopted. The new rules will start to apply one year after its publication in the Official Journal of the EU.