Assetz Capital, a peer to peer lender that originates secured loans, has received an additional £25 million from the British Business Bank for the UK Coronavirus Business Interruption Loan Scheme (CBILS). In March, Assetz Capital received £15 million from the British Business Bank to help UK homebuilders and SMEs. The new funding takes total funding from British Business Investments to date to £40 million.
For Assetz Capital's CBILS lending, Aros Kapital, the Nordic financing provider, is also participating and will be increasing its existing commitment, according to a note from the firm.
CBILS was created by the government to support the continued provision of finance to UK smaller businesses (SMEs) during the Covid-19 health crisis. As an accredited CBILS lender, Assetz Capital is delivering commercial mortgages and property development loans to eligible SMEs and housebuilders under the scheme.
The prior £15 million funding from British Business Investments has contributed to supporting in excess of £85 million of new lending to smaller businesses, including helping to fund the development of nearly 600 new homes across the UK by SME housebuilders reports Assetz Capital.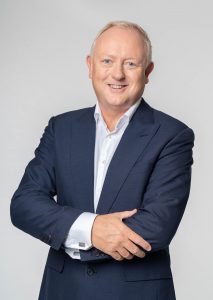 Stuart Law, CEO at Assetz Capital said they are pleased to have secured this additional funding commitment from BBI which will make a real difference to smaller housebuilders and SMEs across the UK.
"The institutional funding lines that we've put in place to deliver CBILS, and beyond, are significant, and is an indication of our ambitions to scale up lending to sustainable businesses, even through this difficult period," said Law.  "The future of the country depends upon the majority of our nation's businesses surviving the COVID-19 impact and hence protecting the bulk of the UK's employment. SMEs employ 60% of all private sector workers and the role of alternative finance in supporting those businesses and jobs has never been more critical. Rishi Sunak and the British Business Bank's support for SMEs through backing of the alternative finance industry has been incredibly important. The roll-out of CBILS approved lending beyond the big banks into the established alternative lenders like ourselves is a game changer for the breadth of economic support the country can receive in this and future crises"
Judith Hartley, CEO, British Business Investments, commented:
"It's great to hear that the initial £15m commitment from British Business Investments has already supported the development of 600 new homes across the UK. This additional commitment of £25m to Assetz Capital supports our objective to increase the diversity and supply of finance for smaller businesses across the UK, whilst also providing much needed support to smaller housebuilders who have been impacted by the current crisis."
Assetz Capital says it has lent over £1 billion since its inception in 2013 and funded around 1 in 12 of all homes built by SME housebuilders in the UK.

Sponsored Links by DQ Promote