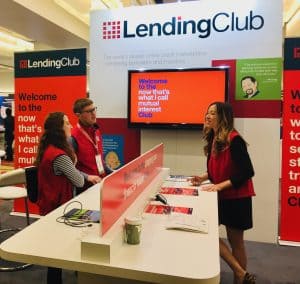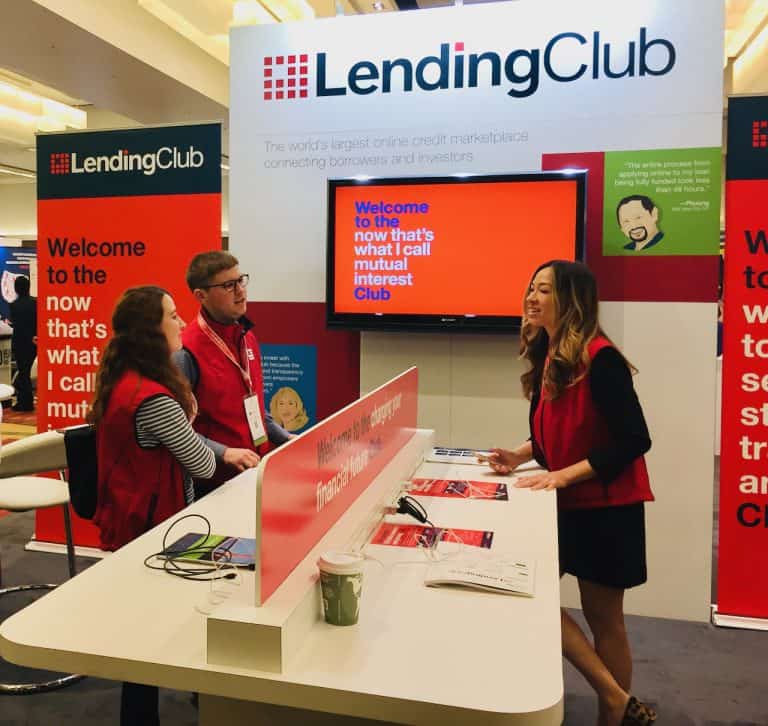 LendingClub Corporation (NYSE: LC) has announced its Q3 results for the period ending September 30, 2020. LendingClub, a leading online lender, has been battered by the ongoing COVID-19 health crisis but is reporting a bounce back in loan originations.
According to the earnings report, loan originations of $584.1 million were down 83% year-over-year but increased 79% sequentially as demand bounced back. LendingClub's net revenue came in at $74.7 million, down 64% year-over-year but improving by 70% versus the prior quarter.
LendingClub's consolidated net loss was $34.3 million or negative EPS of $0.38. This compares to last year's pre-COVID Q3 of a loss of $0.4 million. The net loss was due to an 85% decline in transaction fees year over year. In Q3 of 2019, LendingClub delivered a net profit of $8 million.
EBITDA was reported at $4.3 million, down 89% year-over-year but rising over Q2 by 116%.
Shares in LendingClub were flat on a day when the market boomed.
LendingClub CEO Scott Sanborn commented on the results:
"While there is uncertainty about the economic outlook in the near-term, we are managing LendingClub for long term success and the actions we are taking to strengthen our business post-COVID are bearing fruit. Our loans are performing well, investor confidence is returning, we have improved cost efficiency, and have built a substantial amount of liquidity as we work towards completing the acquisition of Radius, which remains our top strategic priority."
Tom Casey, CFO of LendingClub, added:
"As anticipated, we are seeing a recovery in originations from a low point in Q2 and a corresponding growth in revenue." He continued, "We also ended the quarter with a substantial increase in cash and cash equivalents as we executed on a strategic decision to sell loans and generate additional liquidity while paying down a significant amount of debt and de-risking the balance sheet."
LendingClub said they grew cash and cash equivalents to $445.2 million from $338.4 million at the end of the second quarter through a combination of cash flows from operations and additional loan sales.
During the third quarter, LendingClub also fully paid off a $70.0 million revolving credit facility and paid down other debt facilities by approximately $290 million, significantly reducing leverage and while cleaning up their balance sheet.
LendingClub said that delinquencies, largely due to COVID, were coming in lower than anticipated. Pre-COVID vintages are trending toward 4% and in-line with historical pre-COVID portfolio performance. Post-COVID vintages are anticipated returns of around 5 to 6%.
LendingClub said that the Radius acquisition remains on track having filed their Y-3 application with the Federal Reserve last month. The company stated:
"We are continuing to work closely with regulators during this process. Post-acquisition, we will be the first US public neobank and the only full-spectrum Fintech marketplace bank operating nationwide in the US. Acquiring Radius will enable us to help borrowers and depositors, build deeper relationships with customers and realize better economics."
LendingClub recently announced the termination of its peer-to-peer lending segment thus eliminating the ability for retail investors to invest in individual loans. It is not completely clear how this decision will impact LendingClub's future operations as a "marketplace bank" once it completes the purchase of Radius Bank. The digital banking sector of Fintech remains a hot industry but LendingClub will face solid competition by already operational digital banks, Fintechs as well as traditional banks that continue to polish their tech stack to keep and lure customers.
Three Months Ended
Nine Months Ended
September 30,
($ in millions)
9/30/2020
6/30/2020
9/30/2019
2020
2019
Loan Originations
$
584.1
$
325.8
$
3,349.6
$
3,431.4
$
9,207.0
Net Revenue
$
74.7
$
43.9
$
204.9
$
238.8
$
570.1
GAAP Consolidated Net Loss
$
(34.3
)
$
(78.5
)
$
(0.4
)
$
(160.9
)
$
(30.9
)
Adjusted EBITDA
$
4.3
$
(27.6
)
$
40.0
$
(31.1
)
$
95.8
Adjusted Net Income (Loss)
$
(23.1
)
$
(54.3
)
$
8.0
$
(116.5
)
$
(4.8
)
---
LendingClub-3Q20-Presentation-(1)

---
Sponsored Links by DQ Promote