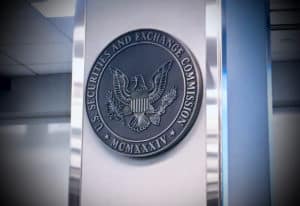 IMVU, an avatar-based social network, has received a No-Action Letter (NOL) from the Securities and Exchange Commission (SEC) pertaining to a blockchain-based digital asset – VCOIN.
The NOL states that the SEC will not take action on the digital asset because of the following:
IMVU will not use proceeds from the sale of VCOIN to finance its Upgrade, which has been fully developed and will be fully functional and operational immediately upon its launch and before any VCOIN is sold;
VCOIN will be immediately usable for its intended purpose at the time it is sold;
IMVU will impose specified limits on VCOIN purchases, conversions, and transfers;
VCOIN holders will be subject to KYC/AML checks when they establish Open Wallets and thereafter on an ongoing basis;
VCOIN will be made continuously available in unlimited quantities and at a fixed price, and IMVU will always generate enough supply of VCOIN to maintain VCOIN's fixed price;
IMVU will not promote or support listing or trading of VCOIN on any third-party trading platform;
IMVU will market and sell VCOIN to Users solely for consumptive use as a means of exchanging value on, and in connection with, the Platform; and
IMVU will require Users who purchase VCOIN from IMVU to affirm that, among other things, they are acquiring the VCOIN for consumptive use and not for speculative purposes.
Perkins-Coie represented IMVU regarding the issuance of VCOIN and in its request, it is noted that "credits" which may be purchased on the platform for $0.01 each, have no value outside of the platform. Currently, each month 13.8 billion credits are exchanged in 27.5 million unique credit transactions on the platform. Outside creators may generate revenue by creating digital products and selling them on the platform by receiving royalties in fiat. There are currently 75000 active creators, according to the company.
A future upgrade will enable users and non-user contractors to transact off the IMVU platform. This upgrade will also allow VCOIN holders to sell their VCOIN to IMVU for its fixed price. IMVU says it will continuously sell and repurchase VCOIN at the same fixed price of $0.004.
Blockchain technology is incorporated in the process to reduce friction in the transaction process.
IMVU's request letter may be viewed here.
Update: IMVU sent over a release on the SEC No-Action Letter.
Daren Tsui, CEO of IMVU, said:
"With this announcement, IMVU maintains its category leadership as an immersive metaverse powered by a virtual economy. To continue to grow the IMVU economy, VCOIN will be integrated with our users in mind. It will be secure and easily purchased on the platform, like our existing Credits, with no complicated crypto wallets required. It will be unlike anything in the market today."
John Burris, Chief Strategy Officer of IMVU, stated:
"Users of IMVU, and really all virtual and game users, want to be able to earn real value for the services and goods they offer and VCOIN will be the first to provide this. Launching VCOIN into the high-velocity IMVU economy, it could quickly become one of the most active, largest and user-focused digital asset economies in the space."
Based on the no-action letter, IMVU will sell VCOIN as a non-security.  VCOIN enables users to buy, gift, earn and, for the first time, transfer a digital asset off the IMVU platform to convert it to fiat.

Sponsored Links by DQ Promote