UK-based digital bank Starling recently revealed that it managed to break even and claims that it may be on track to become the first banking challenger to reach profitability.
Starling Bank's management noted that it's the first of the new digital banks (which includes Monzo, Revolut, N26, among many others) to break even in a highly competitive and saturated market.
Starling's financial results for the 3 months ending on October 31, 2020, have revealed that the Fintech has helped consumers with opening 1.8 million accounts – which is notably twice as much from last year. Starling reports £4 billion in total deposits which are up substantially from £897 million in 2019. The digital bank also reported £1.5 billion worth of lending.
Starling Bank reportedly managed to break even in October of this year. It posted £9 million in revenue for the month and £0.8 million in positive operating profit (equivalent to £10 million on an annualized basis).
Starling Bank noted that operating costs for October 2020 totaled £8.1 million, which is a 30% increase for the year. Fixed costs for the bank have also gone up by 15% during the past year and revenue has grown as much as 400%.
Starling's average balance for its retail accounts stood at £1,625. The bank's business accounts have a balance of about £14,900 and its sole trader accounts are maintaining an average balance of £3,100.
Starling has introduced chargeable subscription features including an SME Toolkit and Kite card for kids. Although these new products have attracted many customers, Starling pointed out that they remain a relatively small contribution to the bank's income. The firm's income mainly appears to be coming from interest on its accounts. Starling now hopes to reach profitability in the future.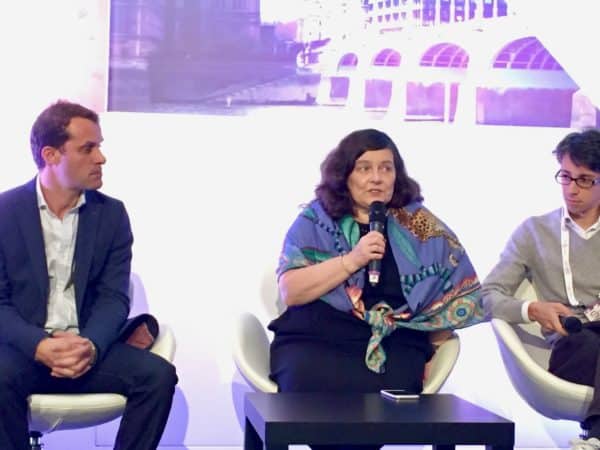 Anne Boden, CEO and Founder at Starling, stated:
"We continue to respond with new products and extra support. We've learned new and better ways of working in this most unusual and difficult of years. I fully expect there will be long-term improvements to the world of work in banking and elsewhere once a new kind of normality resumes. I'm equally certain we will become a formidable competitor in the European banking market as we gear up to scale across Europe." 
Boden added:
"We've never 'bought' customers with cash incentives, or promotions. We don't have jazzy metal cards and we don't offer 'perks' such as access to premium airport lounges. Customers join us for the features that help them manage their money and their businesses in a more effective way. Starling is winning more customers than any other UK bank through the Current Account Switch Service." 
She continued:
"In the second quarter of the year, we recorded the highest switching gains of any bank in the UK with nearly 12,000 customers switching to us on a net basis. We've also topped the Which? customer satisfaction table for 2020 with an overall score of 88% and recommended provider status for the second year in the row."
As reported recently, Starling Bank is planning to secure $263 million in additional funding. The bank said the capital would be used to further expand its business operations. Starling may consider launching an initial public offering (IPO) in the foreseeable future.

The Fintech firm has hired Rothschild to focus on helping the bank with acquiring additional funding. The company might soon become profitable which may be appealing to new or existing investors.

Digital bank Revolut, a leading Fintech Unicorn, had reported annual losses of £106.5 million for last year, which is up considerably from £32.8 million back in 2018. Banking challenger Monzo has reported £113.8 million in total losses for 2019-2020, which is notably twice as much as what the bank reported for the previous financial year. As covered, Monzo has seen several key executives leave the company due to various reasons.

Sponsored Links by DQ Promote