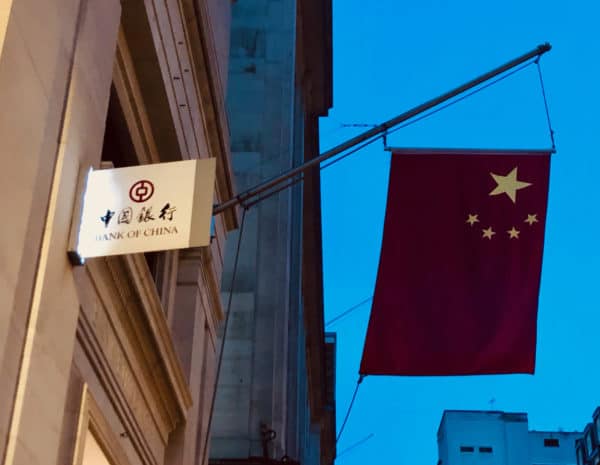 The long lines in front of ATM machines have now become a rare sight as Chinese consumers are increasingly using their smartphones to complete transactions, instead of making cash payments, according to a report from China Daily. Many people claim they can't even recall when they used cash the last time.
Instead of visiting physical branch locations, Chinese consumers, particularly the younger generations, are using their mobile phones and computers to perform digital transactions.
Available data reveals that the number of ATMs declined by around 68,600 from the end of 2019 to September 2020. Meanwhile, 2,790 commercial bank branches were closed down during the first 11 months of this year. Over 6,280 branches have also been shut down during the past couple years.
These changes are an example of the nation's efforts to encourage the use of all-digital Fintech apps which have greatly enhanced China's digital economy. Moreover, the demand for contactless payments has surged following the COVID-19 outbreak – which has made it unsafe to use physical currency notes (since they could be contaminated).
While the Coronavirus crisis has created disruptions, the Chinese Fintech sector has continued to offer a range of payment options and financial services for individuals and businesses. Emerging technologies (Emtech) like Cloud computing, Big data, AI, and mobile Internet have also helped with streamlining many important tasks.
Guo Shuqing, Chairperson of the China Banking and Insurance Regulatory Commission (CBIRC) has stated (while attending the recent Singapore Fintech Festival):
"As digital payments, especially mobile payments, [become more] popular in the country, basic financial services [will] generally [be] available in all urban and rural areas. The accessibility and scale of China's mobile payments is world-leading, and real-time reception of deposits, withdrawals and remittances have been realized."
The introduction and adoption of new types of business models, such as promoting or marketing services with livestreaming, have greatly enhanced China's online consumption of goods and services (especially for stay-at-home customers this year). Online retail sales in the country reached 8 trillion yuan (appr. $1.22 trillion) during the first three quarters of this year, up a significant 9.7% year-on-year, according to China's Ministry of Commerce.

According to the China Daily, new "vitality" has been injected into the nation's economy through the latest Fintech platforms and services. The availability and use of online credit has surged during the past year. These digital or Fintech lending platforms use Big Data and other Emtech to perform smart risk management while offering loans with reduced reliance on collateral.

Inclusive loans to SMEs reportedly increased by over 30% YoY to 14.8 trillion yuan by September 2020. Meanwhile, the outstanding loans to private companies jumped by 5.4 trillion CNY from the beginning of 2020, an increase of 1.6 trillion yuan when compared to the same time period last year, according to recent data from the CBIRC.

Sponsored Links by DQ Promote