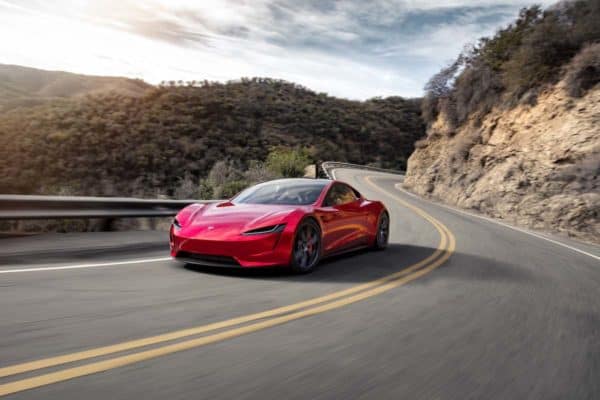 Sasha Ivanov, the Founder at Waves platform, which focuses on open blockchain protocols and offers a development toolset for Web 3.0 apps and decentralized solutions, acknowledges that  2020 has been quite a challenging year.
However, there's at least one "good thing" that has taken place this year: the cryptocurrency bear market finally came to an end, Ivanov noted. He goes on to mention that since 2018, the digital assets sector has been in a situation that's somewhat comparable to the dot-com crash of the early 2000s. He added that it was only recently that the digital currency market "turned obviously bullish."
According to Ivanov, we're now at "the beginning of a new phase" in blockchain or distributed ledger technology (DLT) development, which will be "marked by mass adoption and deeper penetration" of DLT-enabled platforms.
Ivanov wrote in a blog post that it's not surprising that we've had only two successful blockchain or DLT use cases: simple "decentralized" value transfer and "algorithmic" value transfer (DeFi or decentralized finance). He claims that these are "huge" use cases, and we should focus on scaling them, however, he also predicts that the new phase will bring additional use cases, and we have to "keep that in mind." He thinks that those new use cases "might require totally new approaches, questioning the basic principles of current distributed ledgers."
He added that in the short-term, decentralized finance apps are "likely to stay most important." He thinks it's "vital" to develop adequate tools for "the next leg of DeFi development, tools that will enable scaling beyond the current nascent phase." Ivanov believes the industry needs more economical or cheaper and faster crypto transactions that can be carried out securely and also offer "better liquidity utilization."
He claims:
"Waves … offers very fast and cheap transactions, and successful DeFi products, such as the Neutrino protocol. The upcoming Ride programming language update will enhance the functionality of Waves DeFi, surpassing the scope of features currently available on Ethereum. For instance, it will be possible to execute scripts of any complexity."
He added:
"Gravity, an interchain network developed in the Waves ecosystem, will allow us to tap into liquidity on other chains, eventually blurring the borders between different networks. Swop.fi, a liquidity pool on Waves, will issue its governance token in early 2021, and lending pools will also be launched. … next year will see research into enhanced (automated market maker) AMM approaches and better ways to use liquidity."
Ivanov has predicted that in 2021, DeFi will begin to impact traditional finance, and we'll most likely see attempts to create "semi-trustless" solutions that aim to bring together "the best of both worlds."
He continued:
"Enterprise DeFi applications will soon become a reality. This trend is supported by the Waves ecosystem, as well. Waves Enterprise is going to have projects focused on connecting DeFi to the world of traditional finance. Expect to be able to swap Tesla stock on-chain on the Waves or Waves Enterprise chain."
New apps could take us back to the core principles of DLT, Ivanov noed. He also pointed out that mass adoption of "trustless" apps will "impose strict scalability requirements, which will be hard to meet with the current approaches."

He added that in 2021, his team will formally announce Waves 2.0, which will include "the best of what we have now, also taking into account the need for interchain interaction and scalable DeFi apps." He further noted that they're working on facilitating "future inroads into trustless apps beyond blockchains."

Sponsored Links by DQ Promote