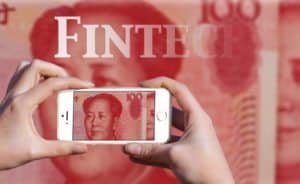 China's banking and insurance regulator stated on December 31, 2020 (Thursday) that all Internet-based platforms in the country should investigate their Fintech-related businesses to ensure that they're following regulatory guidelines and must also address any shortcomings.
China's financial regulators have held discussions with Alibaba's (NYSE:BABA) Fintech unit Ant Group regarding their operations and the need to address compliance requirements.
China's Banking and Insurance Regulatory Commission (CBIRC) pointed out that Ant Group's problems are not unique or a special case, but rather "universal to some extent."
The CBIRC requested local platforms carrying out online micro-lending, insurance, wealth management and trusts business activities to conduct an internal investigation. The regulator confirmed that it will be arranging investigations in the foreseeable future.
The CBIRC stated:
"The rapid development of Fintech has brought problems in cybersecurity, market monopoly, data ownership, consumer rights protection and other issues, affecting market fairness and financial stability. All financial activities must be fully regulated in accordance with the law, (and) operate under a license."
Chinese authorities had ordered the Ant Group in November 2020 to halt its (potential) $37 billion initial public offering (IPO) in Shanghai and Hong Kong, which would have been the world's largest. Then nation's regulators had expressed concerns regarding systemic financial risks brought by the financial giant.

The Ant Group stated last week that it will be forming a "rectification" working group and will fully implement relevant regulatory guidelines. Since Ant's IPO was put on hold, Chinese regulators have increased their scrutiny of financial services provided by some of the nation's largest Internet platforms in order to protect local consumers.

On December 27, 2020, the People's Bank of China, the country's reserve bank, noted that it had asked the Ant Group, which aims to offer consumer lending, payment processing, and insurance products distribution, to shake up these operations. As covered, Chinese authorities have ordered Ant to stay focused on its payments services and wants the firm to stay out of other types of financial services (for now at least).

Sponsored Links by DQ Promote