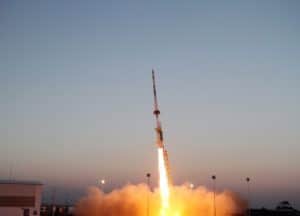 With Bitcoin (BTC), the leading digital currency, trading at just below the $29,000 mark to end 2020, analysts at Fundstrat Global Advisors have again revised their BTC price targets to around $40,000 on the thesis or belief that 2021 might be another record or historic year for the pseudonymous cryptocurrency.
Less than only 10 days after that Bitcoin price prediction, the flagship crypto-asset has already managed to deliver on the call — surging around 40% to surpass the $41,000 with relative ease.
As for the rest of 2021, investors may have to deal with a lot of volatility that may strike with just as much intensity to the downside before recovering in a possible quadrupling of the Bitcoin price, according to Thomas Lee from Fundstrat.
In statements shared with Yahoo Finance, Lee remarked:
"It's a hyper-volatile asset. Our roadmap for risk assets this year is that stocks would be pretty explosive out of the gate and peak sometime either in late January but as late as April around S&P 4,000 before a big drawdown happens. If the S&P falls 10%, Bitcoin is going to have a huge drawdown… it could be 40% to 50%."
While that may seem like a lot, Lee confirms that it's on par for the course when you consider BTC's historical price movements, and the same pattern that had suggested BTC's explosion to $40,000+. Back in 2017, the digital asset surged over 1,200% after the last time the BTC reward for miners was reduced in half in an algorithmic process called the Bitcoin halving (back in 2016). The most recent BTC halving took place in May of last year.
Lee added:
"That's a pretty typical correction for crypto. In fact, I think last year it had a couple of drawdowns nearly that size."
Notably, Bitcoin price fell over 40% in just a few weeks during November 2019 and also in March 2020 when the financial markets crashed at the beginning of the COVID-19 pandemic.
But even if the drawdown is as severe as Lee has estimated, he still thinks the ensuing or gradual recovery might still result in Bitcoin surging over 300% in 2021.
He stated:
"If it looks like 2017. I think Bitcoin will be up at least 300%. I don't think it's straight up with a ruler, it's going to be pretty jagged but at the end of the year, Bitcoin is much higher."
JPMorgan analysts recently predicted that Bitcoin might reach $146,000 in the long-term, if the crypto-asset referred to as "digital gold" were to begin replacing the same level of private wealth currently held in the gold bullion. This price level would mean that BTC's market cap would have to rise by around 4.5x from where it started in 2021 at roughly $575 billion. Bitcoin is trading at about $40,900 with a market cap of just over $760 billion at the time of writing.

Sponsored Links by DQ Promote