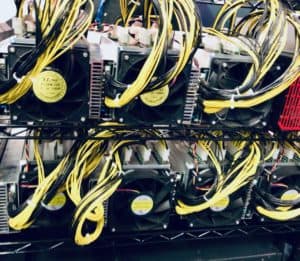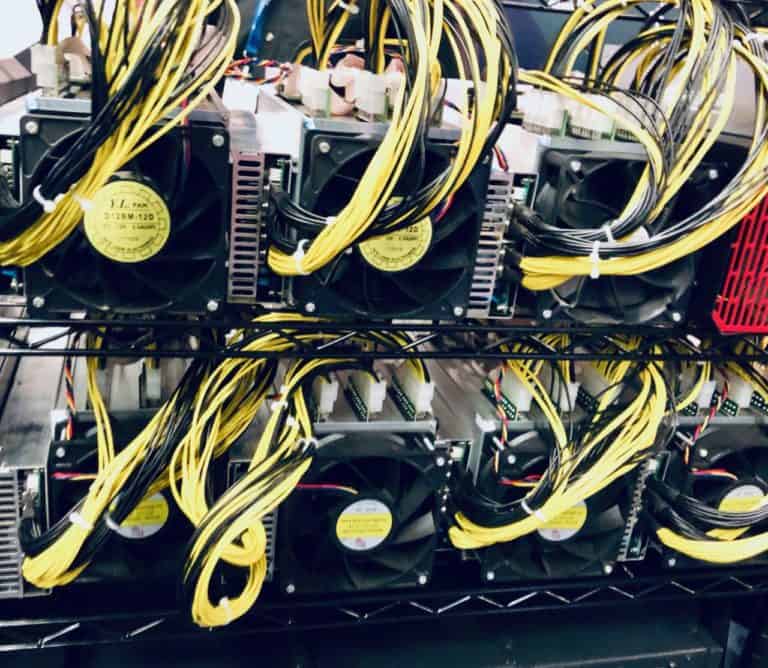 Crypto billionaire Jihan Wu recently announced his departure from Bitmain, one of the world's leading Bitcoin mining firms.
Bitmain co-founder Micree Zhan has also managed to regain control of the leading Bitcoin mining conglomerate after fellow co-founder Wu tweeted a "coded" message explaining the "end of their power struggle," the team at crypto mining and media firm HASHR8 confirmed.
Wu stated that he's leaving the firm after a really long power struggle which saw Wu regain legal representative status back in September 2020. However, it's now been made clear that he's finally leaving the company.
Wu remarked:
"The disagreement between Micree and myself, the two co-founders of Bitmain, has been finally settled in an amicable and, more importantly, a constructive manner. I have resigned from the CEO and Chairman of Bitmain as of today."
The "coded" message also revealed that Antpool and Bitdeer will be spinning off from Bitmain. Wu will be serving as the chairperson at Bitdeer. These adjustments "will be highly streamlined which will make it much easier to go for an IPO," Wu claims.
As Bitmain begins a new period without him, Wu left by saying that he would like to give his "most sincere blessing" to the firm and its management.
In other blockchain industry related news shared by John Lee Quigley from HASHR8, he noted that billionaire entrepreneur Elon Musk had stirred the crypto community's "metaphorical pot" on Twitter again. However, this time around it was all about Bitcoin (BTC), and not the usual Dogecoin (even though Musk went back to tweeting about Dogecoin, which led to many industry participants to question his intentions).
It is a sad day when Schiff speaks truth about crypto.. yet here it is. We are being trolled by this doge nonsense but those buying bitcoin for a 2 year investment and real usecases are the smart ones. https://t.co/pGhNq1Uywo

— Ray Youssef (@raypaxful) February 7, 2021
Musk had even emptied out his Twitter bio to just "#Bitcoin." As expected, numerous screenshots of his account and the change to his bio began circulating across Twitter, Reddit, and other major social media networks.
However, Musk also shared a rather cryptic message soon after changing his bio. The legendary billionaire stated that "in retrospect, it was inevitable." What this really means or was referring to is not really clear to anyone (like many of his tweets).
Notably, F2Pool had embedded the tweet in block 668,197 later on during the day.
Quigley pointed out in a blog post:
"All the ruckus over this event seemed silly to some people, but it coincided with a nearly 20% spike in bitcoin's price. Over the weekend, Bitcoin rapidly retraced its price movements, but Musk's bio stayed the same."
While sharing other important crypto industry updates, Quigley added:
"Blockstream bought $25 million worth of ASICs from MicroBT as part of its plan to 'aggressively' expand its mining operations in 2021.The machines will be deployed throughout the U.S. and Canada."
He continued to share other key developments from the past week:
"Marathon (MARA) gave Bitcoin Core developer Jonas Schnelli a $96,000 grant to continue his work. Marathon's support comes shortly after Bitmain decided to halt funding for Schnelli and one other developer."
He also confirmed:
"After Marathon bought $150 million in Bitcoin, Dutch entrepreneur Marc van der Chijs criticized the decision on Twitter, saying it 'shows weakness.' Toronto-based mining company Hut 8 seemed to agree. They quoted van der Chijs's tweet with a simple message: '#accurate.'"
In another update shared by the HASHR8 team this month, they noted:
"Reporting in the Bitcoin mining industry remains rudimentary. Oftentimes, there are vast uncertainties regarding how much hashrate is under the control of a given mining company. Hashrate is commonly double-counted with both mining facilities and mining service companies making claims on hashrate."
By defining who actually owns the hashrate, or amount of computing power securing a cryptocurrency network, we can start demanding that Bitcoin mining facilities and other mining service firms offer "more accurate and sophisticated reporting of their mining activities," the HASHR8 team explained.
They also mentioned that the mining equipment "owned and operated by a company can be clearly reported through the metric of Hashrate Under Management (HUM)." Mining hardware that's owned by customers of the firm doesn't fall under HUM as the client retains "ultimate control over what to do with this hashrate" (to learn more about this metric, check here).