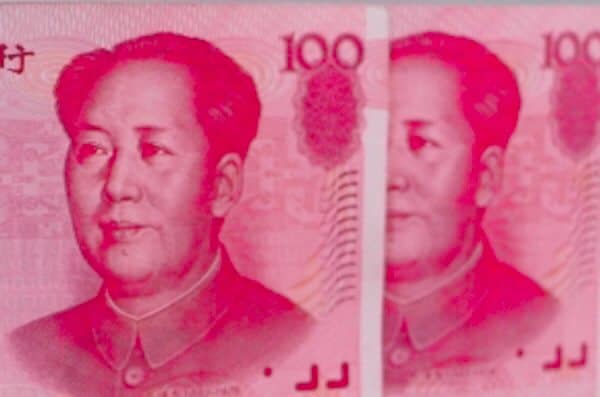 China's Nervos, a major public blockchain network, has introduced a $5 million fund that will provide cash grants to blockchain and Fintech entrepreneurs developing new solutions for "the future" of decentralized finance (DeFi).
As mentioned in a release shared with CI, the pledge "comes amid recent backlash and controversy involving centralized trading platforms and aims to accelerate the shift from a centralized financial infrastructure built on legacy technology to a decentralized one powered by blockchain."
As more retail traders begin entering the traditional equities and digital asset markets in record numbers, centralized finance has "begun to show signs of cracks in its infrastructure," the announcement noted.
Although users now expect instant transactions and on-demand access to financial markets, outdated processes such as T+2 settlements and "centralized governance" have surfaced leading to market inefficiencies and "misalignment," which has led to frustration and distrust among "a new generation of digitally-native traders," the announcement noted.
Through its DeFi fund, Nervos will reportedly be investing in the development of new blockchain or DLT-powered solutions in order to help make financial services "more inclusive and equitable."
Just as early Internet-based apps resided on segregated networks, the current decentralized ecosystems are struggling with "poor interoperability."
As explained in the update:
"With a platform designed for universal blockchain app development, the Nervos Network is ideally placed to tackle many of the interconnectivity issues plaguing the blockchain space—as well as those highlighted in the recent trading controversy—through its flexible and operational nature." 
With Nervos, users are able to access any digital asset on any blockchain or DLT network without having to go through the frustrating process of using several different wallets, exchanges, and multiple SEED phrases.
Kevin Wang, co-founder of Nervos, stated:
"People are becoming increasingly interested in blockchain and crypto because of the barriers in traditional finance, but users need to be able to easily transact on the blockchain for the space to grow and scale. We designed the Nervos architecture to tackle these issues and create a truly universal blockchain that acts as a gateway to the greater blockchain ecosystem."
Although decentralized finance has become a fastest-growing global community of users and platforms within the blockchain space, the nascent ecosystem has not yet captured considerable market share from the traditional finance sector and remains far from mainstream adoption at the moment.
Nervos' DeFi fund aims to "fuel this grassroots movement by empowering entrepreneurs and developers to launch new DeFi solutions catering to a much wider audience," the announcement stated.
Nervos' grant applications are currently open to individuals or teams developing DeFi solutions aimed at addressing the "inefficiencies" and "inequities" that plague the existing financial services sector.
As noted in the update:
"In light of recent events, anyone building decentralized exchanges (DEXs) that are trustless and censorship-resistant is strongly encouraged to apply, but Nervos is also welcoming ancillary solutions like synthetics, KYC/AML protocols, decentralized lending solutions, and more."
In addition to cash grants, Nervos will offer direct support to recipients as they build software on the public blockchain network, which "acts as a secure and immutable foundation for all kinds of DeFi applications to launch and scale on."

Nervos' core developer team will offer guidance on technical implementation to ensure participants can "easily launch or scale their projects" on the Nervos blockchain. Applications are accepted on "a rolling basis and will prioritize applicants with a working product or a strong proof of concept," the announcement confirmed.

(Note: for more details about Nervos' DeFi grants, check here.)

The Nervos Network is described as "a collection of protocols and public blockchain ecosystem aiming to solve the biggest challenges facing blockchains like Bitcoin and Ethereum today."

The Nervos Common Knowledge Base (CKB) is "the layer 1, proof of work, public permissionless blockchain protocol" of the Nervos Network. It allows "any crypto-asset to be stored with the security, immutability, and permissionless nature of Bitcoin while enabling smart contracts and layer 2 scaling."

Its "unique crypto-economic model is designed to better align the interests of users, developers, and miners as compared to first-generation blockchains."

Sponsored