Speaking about the ongoing digital transformation of financial services the Chairman of the French Autorité des Marchés Financiers (AMF), Robert Ophèle, commented on the emergence of crypto assets (digital assets) for both non-securities and securities.
Ophèle first noted the ongoing COVID health crisis has helped to propel the shift to Fintech services noting that in 2019 contactless payments stood at 35% while during 2020 the same now accounts for 50% of payment transactions. The confluence of AI, data, DLT, and more will "profoundly redesign our markets." While concerns for investor protection will always remain the "development of crypto-assets makes it indispensable to rapidly regulate their market at the appropriate level" as part of this digital transformation.
Ophèle said he is supportive of the European Commission's pursuit of crypto-asset regulation, MiCA, and is equally interested in seeing proposals for crypto-assets in both securities and non-securities instruments.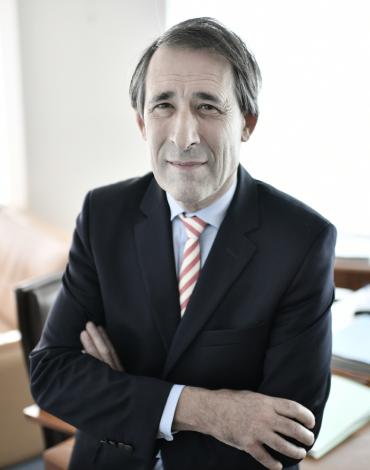 To quote Ophèle:
"The potential gains to be expected from DLT can be significant. DLT would reduce risks, both by speeding up the market chain and by its distributed nature that could mitigate some cyber risks raised by centralized market infrastructures, such as the single point of failure. The use of DLT could also decrease costs using smart contracts that could simplify many back office processes. It is also a question of keeping Europe competitive at a time when similar approaches are now being rolled out in many countries."
But Ophèle things the Commission can do better, or in his words "more audacious."
Ophèle is of the opinion that the current pilot leans to heavily on established providers operating in traditional business models. Additionally, the EC should "broaden the range of issuers able to benet from the listing of their securities on DLT-based infrastructures via an increase in thresholds proposed."
Ophèle worries that the limited pilot program could chase away innovative projects to more welcoming jurisdictions.
"Last but not least, we could be bolder in our approach by ensuring not to prohibit certain business models from the outset and that the principle of technological neutrality is respected. Blockchain is a fast-evolving technology. It would be a pity to limit the type of technology that we can try out and test. That is why it would be important to clarify the possibility to test public DLT as well as Decentralized Finance – DeFI – business models into this future Pilote Regime infrastructure."
It must be noted that France has enacted bespoke legislation designed to encourage crypto-asset innovation that has limited impact. Of course, a pan-European approach, that encourages entrepreneurship and innovation, would be far preferable to the current national approach by member states.

The speech may be downloaded here.

Sponsored Links by DQ Promote