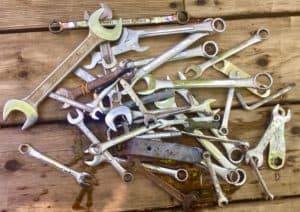 Lithuania-based Debitum, which offers borderless small business financing, notes that December 2020 was the month that "concluded a great year" for the platform.
During 2020, Debitum managed to reach several key milestones: more than 3 million EUR outstanding portfolio, more than 20 million EUR of total invested volume, nearly 6,000 active users, and over 30 million EUR of "provided assets."
When compared to 2019, Debitum claims it grew from a relatively unknown platform or service to "a safe and profitable investment tool for diversifying investors." The company further noted that they've been able to maintain a 0% default rate, "decreased the buyback rate nearly to 0%, and none of [their] investors lost their funds." Additionally, Debitum reports that it has moved its business operations to "a new entity for the regulation purposes" and the team knows that Debitum will manage to reach "new records" this year.
The company added:
"At the end of 2020, Debitum had almost 6000 active users on the platform. Compared to December 2019, almost 2000 new users had joined the platform. Compared to November 2020, the user base increased by 2.34% and the user growth trend is getting a convex shape. During 2020, Debitum tried using several marketing strategies that brought little to no results. Therefore, Debitum will focus its marketing efforts towards affiliate networks and a personalized approach towards its investors." 
Debitum confirmed that its future plans include redesigning the front page of the company's website while making the platform a lot more user-friendly or intuitive. Debitum also mentioned that their professional team is pleased to see that their user base has been growing steadily, however, solving the issue of "slow" user base growth remains their main focus (at least for the beginning of 2021).
The platform's management further noted:
"At the end of 2020, the Debitum team noticed a surprisingly increased deposit activity on the platform. In the last three months of 2020 alone, Debitum have collected more than 1.5 million EUR of deposits. In December alone, the overall growth of deposit volume reached 6.5% and is expected to increase at a higher pace in the beginning of 2021." 
During 2020, Debitum had increased its minimum deposit and various other investment requirements. Even though certain investors reacted "negatively," the platform successfully managed to increase the volume and number of deposits. Additionally, Debitum introduced several different cashback campaigns that have been well-received by their investors and also brought "additional momentum to the growth of overall deposit activity," the company claims.
The Debitum team has also begun offering account management services to some of their largest investors. As a result of these developments, in 2020 alone, Debitum attracted more than 3.9 million EUR worth of deposits, which is "more than 2018 and 2019 deposit volumes combined," the company revealed.
Debitum added:
"Based on the desired deposit volume in 2021, our current challenge is to increase the number of investors depositing on the platform and find an institutional investor which would cover a significant part of the expected portfolio."
During 2020, Debitum reportedly provided over 18.5 million EUR worth of assets on the platform and that is "more than 2018 and 2019 volumes combined," the company confirmed. It also mentioned that during December 2020 alone, they had offered 323 assets worth over 2.15 million EUR.
Debitum claims that they've now "finally solved the issue of cash drag on the platform and [their] investors have plenty of assets to choose from." During 2020, 6 loan originators "joined the platform and successfully developed business with Debitum." The facilitation rate of assets from the new loan originators "was over 80%," which is "a great achievement" by our investors, Debitum claims. In 2020 alone, Debitum "earned more commission income than 2018 and 2019 commission earnings combined," the company noted.
During 2020, over 15 million EUR worth of investments were reportedly made via the platform.
Debitum also mentioned:
"In December 2020 alone, our investors invested 1.54 million EUR which is a 7.11% increase in the overall investment volume. In 2020 alone, our investors invested twice more than in 2019, thanks to our enlarging community of investors and increased investment activity of existing users. During 2020, Debitum shifted from short-term investments to longer-term opportunities. At the end of the year, we have reached an average investment term of 100 days which we think is an ideal duration to satisfy both short-term and long-term oriented investors." 
Debitum also managed to increase its "minimum investment size" to 50 EUR which allowed them to increase the size of the "average investment" considerably. By developing trust and maintaining "great performance," the platform's investors are more "keen on investing larger amounts in fewer assets," Debium claims. The company also confirmed that they've increased their average interest rate "from 7.7% in the beginning of 2020 to 8.8% at the end of the year." Increased interest rates give "more room for providing great campaigns for our investors and earning higher commission earnings in the future," Debitum noted.

(Note: for more details regarding this update check here.)

In a separate announcement, Debitum revealed that it's working with one of its partners, Flexidea, in order to take care of "short-term financial instruments." Because of the "unique" Flexidea business model, Debitum will be able to provide short-term investment opportunities that "generate an attractive return while keeping the risk low."

Sponsored Links by DQ Promote