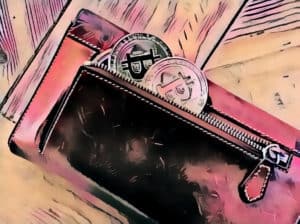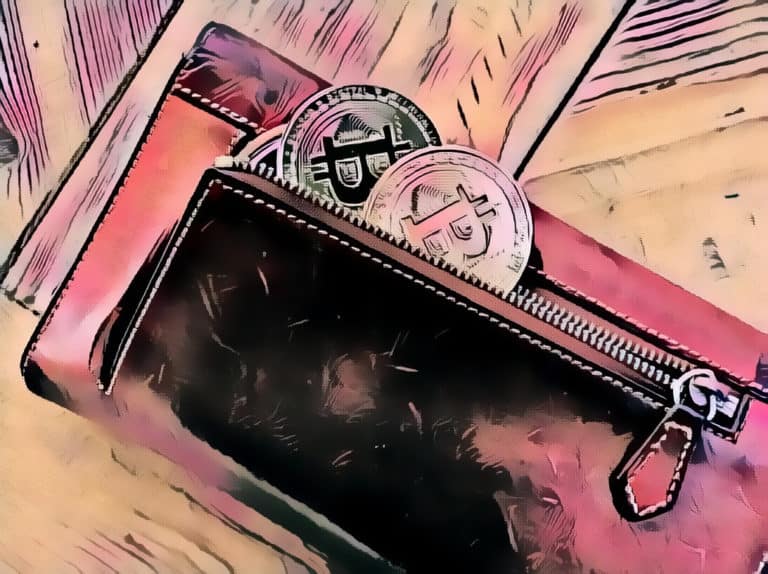 Bitcoin-focused tech startup Casa notes that "hot on the trail" of their recent $4 million fundraising announcement, they are pleased to announce another set of product enhancements
Casa confirmed that they've now removed the email "dependency" from Bitcoin hardware wallet signing – so users are able to safely and securely sign multi-signature transactions without having to rely on their email accounts.
Users can update their default currency and view their Bitcoin or BTC balance in USD, GBP, EUR, AUD, or CAD.
Users may also create Bitcoin invoices in order to request BTC payments with "specific amounts." Then there's also the Recovery Question Health Checks – where Casa Gold users can now perform Health Checks on their account recovery questions.
Casa's management noted that all these updates are currently live in customers' Casa App.
The company explained that signing with your Bitcoin hardware wallet "no longer requires email." As a reminder or refresher, Casa noted that in order to sign a multisig transaction with your Trezor, Ledger, or Coldcard, Casa users need to tap in their Casa App "to send yourself an email with a signing link." Then they need to open up the link on their computer, connect their hardware wallet and sign.
However, Casa asks what if your email service is "temporarily down"? Or "what if Casa's email service is experiencing a delay?"
The company added:
"At Casa, we're constantly focused on eliminating SPOF (Single Points of Failure). So even though we've had over 99.998% service uptime over the past year, we never want anything (including our email service, or yours), to prevent you from completing a transaction when you need to. That's why we've removed this email dependency. Now, if your email isn't showing up, just double-tap 'I Didn't Get The Email.'"
Casa explained that this should open up a share sheet allowing you to gain direct access to the actual signing link, which you can then open up on your PC in order to sign the transaction. Casa explained that we can think of it as "a mini-'Plan B' in case there's ever an email disruption."
Casa pointed out that if you are using an iPhone and Mac, then you should use AirDop. The company noted that you are able to "beam" the signing link "instantly" from your iPhone to your Mac. It's "so fast and so smooth that it's become our preferred way to sign all transactions (even when email is working perfectly)," Casa claims.
Casa also reminded its users that its services are available globally.
The Casa team confirmed:
"Today, we're happy to announce that international clients can now view their Bitcoin balances in their local currencies. We currently support these currencies and will be adding more in 2021: USD, EUR, GBP, AUD, CAD."
In order to update your particular currency, you may head over to Settings in the Casa app and tap on the Default Currency option.
(Note: to learn about how to create Bitcoin invoices with Casa and other new features, check here.)
The Casa team also mentioned in an earlier update that since their company was launched, they have worked really hard to develop products that aim to enhance the security and user experience of Bitcoin.
Casa's management stated:
"We've built trust with our customers and the larger ecosystem as we work to help people around the world to invest in and secure Bitcoin. As we continue building toward the Casa vision, we are excited to partner with a new and returning group of investors in our recent seed funding round of $4 million."
The round has been led by Avon Ventures, a VC fund that's affiliated with FMR LLC, the parent firm of Fidelity Investments. Casa had also mentioned that they're "bringing on first-time investment" from Tioga Capital, Cadenza Capital Management, Coinbase Ventures, and Champion Hill Ventures. Existing investors that took part in the round included Lerer Hippeau, Castle Island Ventures, Compound VC, Precursor Ventures, and Fabric Ventures.
Previous investors in Casa reportedly include Stillmark, Mantis VC, Fulgur Ventures, Boost VC, and Meltem Demirors.
Casa also noted that they welcome Avon partner Sachin Patodia to their Board of Directors.
Casa added:
"We are incredibly grateful for Alyse Killeen's insight as a Board Member over the last year, and we asked her to remain as a Board Observer so we can continue to benefit from her expertise."
Casa CEO Nick Neuman remarked:
"Many of the major exchanges and custodians in the industry believe in the power of self-custody, and that's why they've invested in Casa as the best option for individuals to hold their own keys. This support is immensely encouraging for the roadmap we have planned for the year ahead."
Sponsored