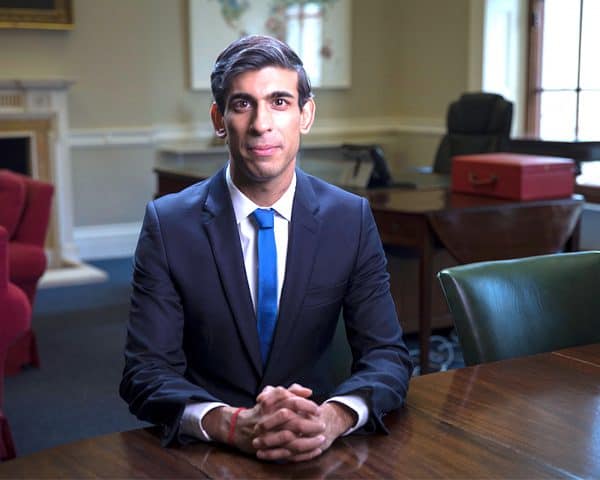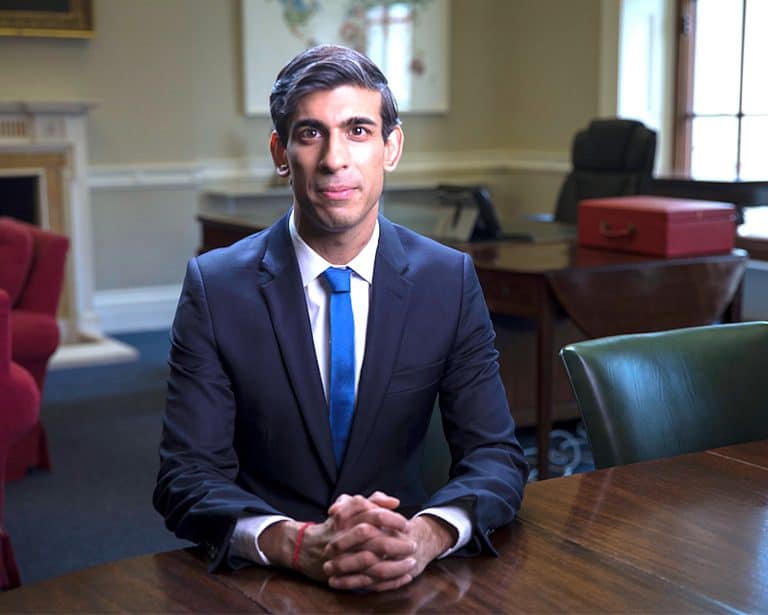 Earlier today, Chancellor of the Exchequer Rishi Sunak presented the budget for 2021. Obviously, the government policy on spending comes at a difficult time as COVID-19 is still very much with us yet glimmers of relief are showing as the vaccine takes hold. The Chancellor noted that:
"Since March, over 700,000 people have lost their jobs. Our economy has shrunk by 10% – the largest fall in over 300 years. Our borrowing is the highest it has been outside of wartime."
All in all, rather gloomy but the Chancellor assured us that the UK will recover while reiterating his ongoing commitment to protecting jobs and supporting the populace. Expectations are for the economy to return to pre-pandemic levels by mid-2022, six months earlier than previously anticipated.
The Chancellor commented on the Bounce Back Loan and CBIL Schemes that are scheduled to come to an end explaining that a new Recovery Loan Scheme will take their place.
"Businesses of any size can apply for loans from £25,000 up to £10 million, through to the end of this year. And the government will provide a guarantee to lenders of 80%," stated the Chancellor.
Additionally, the Future Fund receives an update with the "Future Fund Breakthrough" that allows pension funds to invest in early-stage ventures.
The Chancellor announced a litany of new programs including a new "super deduction" where investments can reduce taxable profits by 130% and a first-ever UK Infrastructure Bank that will invest across the UK in public and private projects to "finance the green industrial revolution."
A new "improved visa process" designed to attract the best and the brightest to the UK should help both early-stage and later-stage firms (something that should please Fintechs who have worried about attracting the talent they need). A "scientific superpower needs scientific superstars" said the Chancellor as he outlined the visa reforms targeting skilled migrants.
Freeports, or special economic zones, designed to encourage trade and direct investment, were announced with 8 initial locations.
In a statement following the budget presentation, the Chancellor added:
"Taken together, this year and next, we're spending £407 billion to support people and businesses through coronavirus. I said whatever it takes, and that means for however long it takes. But that unprecedented level of support, combined with the damage coronavirus has done, places huge strain on our public finances. Simply put: we have to get borrowing and debt back under control. So the second part of today's Budget begins fixing that."
Part of the plan to address the outsized spending is by boosting the corporate tax rate to 25% while keeping it at 19% for smaller firms. The Chancellor noted that the UK will still have a lower corporate tax than the US, Germany, Japan, and many other developed countries.
"Our recovery begins today," he assured the country.
As with any budget, there are a lot of moving parts and much to decipher. Success will be measured in years.
Crowdfund Insider received several comments on the Chancellors Budget plans.
Crowdcube co-founder and CEO Darren Westlake pointed to the support for early-stage businesses in the Budget:
"The Future Fund: Breakthrough is a progressive initiative that demonstrates the right mindset for encouraging innovation but we're disappointed not to see more support for earlier stage businesses. Where Britain must not drop the ball is in creating an environment that fosters entrepreneurism at all levels of growth and across all sectors. Coupled with the recommended changes to stock listings in the UK, we can create the right environment to ensure a boom in entrepreneurism at a moment when fresh fuel for economic growth is needed."
Ian Warwick, Managing Partner at Deepbridge Capital, stated:
"The Chancellor's announcement that the Government is committed to supporting the technology and life sciences sectors in the UK, is naturally music to our ears. The commitments to attract 'scientific superstars' to the UK via visa reforms and the intention to unlock pension funds to support innovative companies, are welcomed.  In the UK we have great academia, a history of innovation and, importantly, a great funding eco-system but there is always room for improvement and the consultation to better understand how pension funds can be accessed to support this eco-system will complement the great work already underway via the Enterprise Investment Scheme."
Claudia Harris, CEO of software bootcamp Makers, welcomed the budget and its incentives for firms to accept apprentices and host trainee programs:
"The government's increased boost for traineeships in England will help to get people back into work – and to explore different career options.  Unemployment is at its highest level in years and the hardest hit will need support. By doubling the cash incentives for apprenticeship schemes for all new hires, of any age, the government will reach a lot more people. Apprenticeships – especially those that offer software engineering skills that are highly sought after, will ensure that trainees can find gainful employment – and  the UK has a skilled workforce that can help rebuild the economy."
Douglas Grant, Director of Conister, part of AIM-listed Manx Financial Group, said it is encouraging to see the Chancellor initiating a new loans scheme offering £25,000 to £10 million loans for businesses of any size with Government backing of 80% for lenders.
"The economy has been like a coiled spring as lenders flush with liquidity in a low-yield environment and prepare for the potential of negative interest rates and looked to deploy capital to support resilient business sectors. Lenders and agile, resilient companies alike have been awaiting a directive on which sectors remain a Government priority and we were also pleased to see that a new 'restart grant' recovery loan scheme has been announced alongside a Green Infrastructure Bank to be launched in Leeds. The BBLS and CBILS played instrumental roles in keeping many resilient SMEs alive and acted as important triage systems to identify and support viable businesses that needed credit, and we are pleased to see the Government look beyond this triage phase and instead identify, prioritise and protect our most resilient individual business sectors and segments."
Grant said that at Conister they had an allocation limit of £20 million for CBILS and BBLS and have lent £19.7 million to date:
"I expect we will fulfil our allocation this month. Without doubt, the scale of applications was enormous and so we applied for and received an additional allocation of £5 million for the CBILS scheme and we will focus lending this to robust business sectors that we believe will thrive in the future. Conister will continue to do all it can, working alongside Government and traditional lenders, to support British businesses."
Clim8 Invest founder Duncan Grierson, called the new green infrastructure bank fantastic news:
"The bank's mission should be to encourage and accelerate private capital into the clean technologies and the creation of hundreds of thousands of green jobs that we need to build a net-zero economy."
Michael Kent, co-founder and Chairman of Fintech Azimo, approved of the budget:
"Overall this year's budget delivers important measures around talent and capital to ensure the UK can remain competitive with other financial centres post-Brexit. The ultimate goal of many founders is to hit the public markets so the adaptation of the UKs listing regime to be more focused on the needs of fast growing technology businesses is good news.  This year alone nearly 180 SPACs have filed in New York; Frankfurt and Amsterdam both had their first blank-cheque listings but London has seen nothing. Let's hope this starts to redress the balance. We also welcome the budget's announcement of a UK visa scheme to help Fintech firms attract more mobile global talent following Brexit.  Executed well this will assist in widening the pool of digital human capital we need to help rebuild our economy and to help maintain the robustness of our multi-billion pound Fintech sector."
Vincent Choi, CEO of payments provider Pomelo Pay, commented on the increase in limts for contactless payments:
"We are delighted that the Chancellor Rishi Sunak has decided to increase contactless payment limits to £100. This should be seen as a win-win since this decisive move supports businesses which have quickly embraced technological solutions to survive and thrive during the pandemic, while helping consumers stay safe by limiting the number of transactions they have to manually enter their pin for."
Nigel Green, CEO and founder of deVere Group, cautioned on the future bill and how it will be paid:
"The Chancellor has got an extraordinarily difficult hand to play as he tries to stem the economic damage caused by the pandemic, support jobs and businesses and, crucially, rebuild the public finances. Whilst Mr Sunak is being hailed a hero for the continued and unprecedented levels of support, it should also be remembered that he is – in a stealth move – dragging more people firmly into the tax net. He is raising taxes under the radar," said Green "Yes, there is no income tax rise. However, he is freezing personal tax thresholds, meaning as incomes rise and thresholds don't, he is able to raise money by fiscal drag."
The Budget speech may be downloaded here.

Sponsored