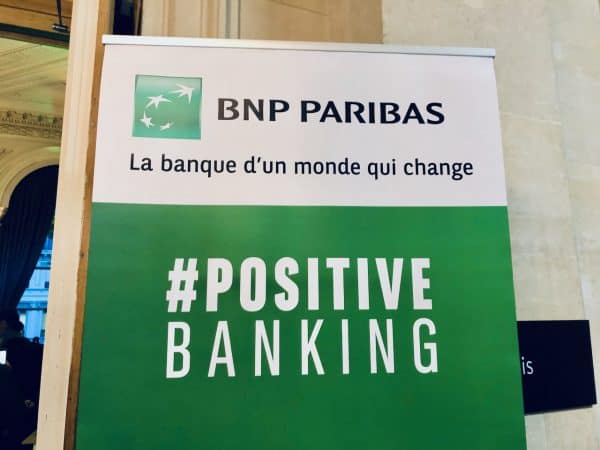 Open Banking payments platform, Token, and BNP Paribas (EPA: BNP), a French international banking group that's ranked as the 8th largest bank in the world in terms of total assets (appr. €2 trillion), have introduced an online payments service which aims to leverage the power of SEPA Instant and PSD2 APIs. These are major initiatives from the European Payments Council.
Developed with assistance from Token, BNP Paribas Instanea aims to serve as an instant payments initiation service. It will provide account-to-account (A2A) payment feature capabilities to improve the speed and boost the security of financial transactions for merchants across Europe.
As mentioned in a release:
"Token's Open Payments platform is driving the shift from traditional payment methods to A2A payments. It provides pan-European connectivity to banks, and rich functionality to enable existing Payment Service Providers to benefit from Open Banking capabilities."
BNP Paribas Instanea may integrate with online shopping carts and payment gateways to facilitate immediate transaction settlement while maintaining security, the announcement noted. Risks such as chargebacks are also "eliminated as payments are authenticated by the customer in their banking portal," the update confirmed.
Carlo Bovero, Global Head of Cards and Innovative Payments at BNP Paribas, noted that SEPA Instant has provided a solid foundation for "additional fast and secure payment solutions" for their digital commerce clients.
Bovero added that Open Banking APIs offer "a unique opportunity to innovate and deliver instant payments at scale." He also mentioned that Token's technology has equipped them with an "unrivalled breadth of API connectivity." He further noted that BNP Paribas Instanea "empowers merchants to leverage Open Banking APIs to manage cash-flow in real time and deliver better checkout experiences."
Todd Clyde, CEO of Token, remarked:
"Token is helping first-movers like BNP Paribas leverage open banking and establish strategic advantage. BNP Paribas Instanea is a great example of how Token's technology can be used to develop compelling payment propositions which become enablers for merchants. Not only do open payments dramatically reduce the risk of eCommerce chargeback, they also enhance the customer experience and boost conversion. We look forward to helping BNP Paribas Instanea drive the take up of instant payments as it is rolled out across Europe."
Sponsored Links by DQ Promote