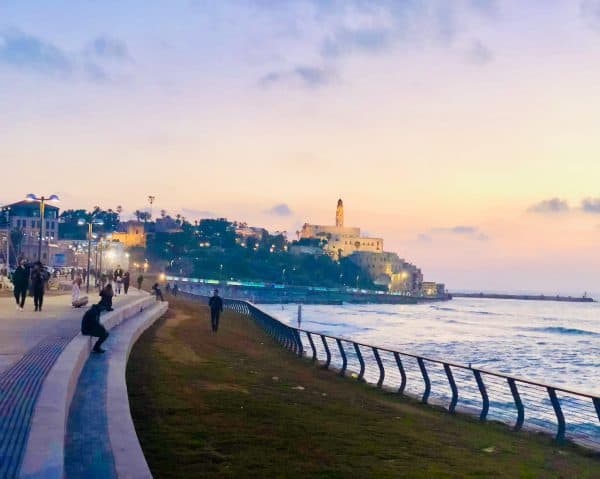 Leumi (TASE: LUMI), which is one of Israel's most well-established banks, and Tarya Fintech, the nation's largest peer to peer lending platform, will be developing and adapting Leumi's mortgage system, as part of the bank's business transformation initiative.
With Tarya's financial technology and Leumi's leadership experience and industry knowledge, the firms are planning to develop a customizable digital or online mortgage platform. The system will be implemented in a manner that's suitable to customers' requirements.
While mortgage credit is one of the main areas of activity in the banking and financial system, with over 30% of institutions' credit portfolio consisting of mortgages, the actual process of obtaining a mortgage loan can be quite challenging and complicated at times.
The new system should improve the manner in which mortgages are acquired, giving clients a state-of-the-art, user-friendly and transparent experience across the complete process, at the time and place that the client prefers. The system will aim to provide unique capabilities with the goal of reducing red tape, shortening and expediting the underwriting processes and simplifying the different approvals needed. This should give clients a concise, quick response, customized to their individual requirements.
The system, which is presently under development, will be available for use by Leumi and Tarya in Israel. Tarya Fintech plans to use this new system to serve its clients throughout the world.
Hanan Friedman, President & CEO of Leumi, noted that the bank leverages its technological-digital strategy – which has "proven itself over the past year – through collaborations with fintech companies."
Friedman added:
"This is key to tomorrow's banking, that is all the more relevant given the imminent entry of the open banking reform, which we regard as an opportunity. Leumi intends to be a leader in collaborations and the first choice of fintech companies, in order to bring innovative service value to customers of all banks. The collaboration with Tarya will further strengthen our business focus on mortgages and allow us to take another leap forward in the rapid launch of disruptive products."
Jaime Schcolnik, Head of Leumi's Technologies Division, remarked:
"Leumi is in the process of technological innovation, which includes building a technological architecture that enables a leap into the future. In this framework, we leverage technological collaborations with fintech, enabling them to connect to the Bank's systems, as part of the open banking reform. The unique collaboration with Tarya will lead to the development of a modern mortgage platform that will provide a swift, varied response to customers' needs."
Tarya Israel CEO, Shahaf Erlich stated:
"I welcome the important deal with Bank Leumi, which is reflective of the new world of banking. Together with Leumi, Tarya will develop a cutting edge technology to improve customer experience and revolutionize the mortgage market."
Sponsored Links by DQ Promote