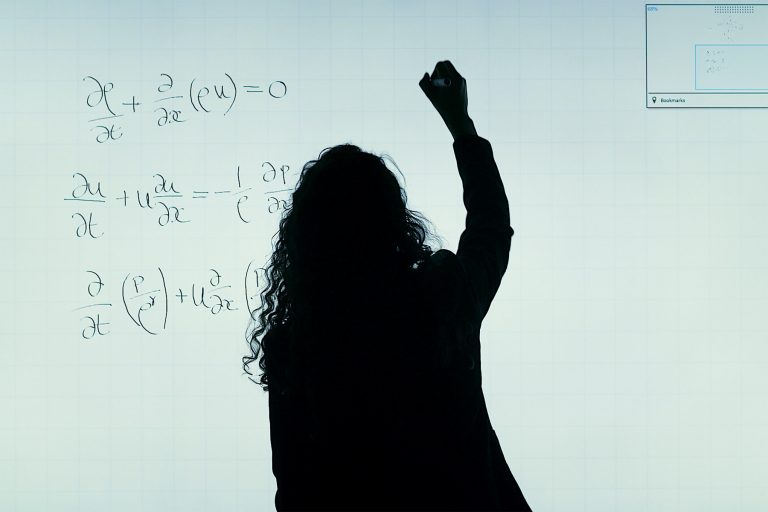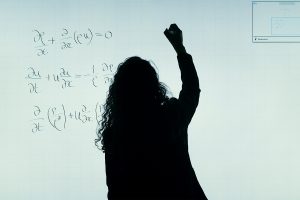 The Research and Insights team at PayPal (NASDAQ: PYPL) notes that when the COVID-19 pandemic began, Jennifer Vaughan started noticing a visible change in her business's customer base.
Usually, Jennifer's "high-end" paper store, Mulberry Paper and More, had been appealing to professional artists. However, Jennifer soon discovered that it was increasingly appealing to amateurs as well, who were buying paper for crafts at home.
Jennifer says that this is a trend seen "across the craft industry." With many people spending a lot more of their free time at home during the last year, they've decided to take up creative "pandemic hobbies," which has significantly increased sales for established craft businesses and "even driving some amateur hobbyists to turn their craft making into a successful small business," PayPal Research and Insights reveals.
The report adds that consumers have "turned to crafts as they search for creative ways to bond, spruce up their homes, do school art projects, or even relax and relieve stress."
Jennifer Vaughan, the owner of Mulberry Paper and More, believes that the changes in her client base has been due to the pause in gallery and art shows during the Coronavirus crisis. This has led to professional artists purchasing "less high-end" paper, and there's a rising interest in "casual crafting" as consumers now have a lot more free time.
PayPal's insights team further reveals that with the transition to working from home, Aysegul Conboy, an interior designer, realized that she was spending a lot more time in front of a computer. Conboy noted that she was "answering emails in the middle of the night and attending endless video calls."
With the lines between work and life "increasingly blurred," Conboy discovered that she was unable to help but laugh at the "conventions of office-speak."
She points out that "at first, I was frustrated at the emails ending with 'friendly reminder' that are never friendly, but then it started to make me giggle." She started to wonder if other people were going through the same thing.
While trying to find a screen-free activity, Conboy ordered an embroidery machine and began embroidering her favorite work "jargon" onto sweatshirts.
She began wearing the sweatshirts to online meetings. Soon, friends and colleagues started asking where they could get these clothing items for themselves, and that's when Conboy realized that her pandemic hobby could become a "full-fledged" business. She established Out of Office Brand, which she refers to as "clothing with a weekend attitude, made for the entire week."
In order to establish her business, she started up an Instagram account and a website that aims to make it easy for clients to order and pay for the sweatshirts via PayPal Checkout.
She added:
"PayPal is one of the only payment methods that is user friendly, trustworthy and easy to use. It's been a great tool for me and my business, because when it comes to online shopping, customers love to see options that are convenient, easy to use on their phones and trustworthy." 
Jason from The Glitter Guy remarked:
"I'm beyond pleased [people are] supporting small businesses now more than ever. We're thankful to PayPal for continuing to give us the opportunity to grow into the business we strive to be."
As reported recently, Catherine Wood, Founder, CEO, and CIO of ARK Investment Management LLC, an investment management company that managed the largest actively-managed exchange-traded fund (ETF) last year, recently commented on Fintech industry developments and shared her views regarding future growth opportunities.

The Ark Funds CEO pointed out that the Cash App from Square Inc (NYSE: SQ) and Venmo from Paypal Holdings  are now benefiting from the shift towards digital wallets and Fintech apps that's being led mainly by Millennials.

As covered, Dan Dolev from Mizuho has said that Fintechs like PayPal have the P2P payments edge against large banks.

Dolev thinks that PayPal (and payments company Square) has "a brand." He further claims these Fintech firms have "the P2P edge." He clarified that what he means is that because consumers use these services to transfer funds between each other– "nobody really has that, that P2P thing– that lowers the cost of acquisition."

He acknowledged that there's plenty of room for further growth and development, because they're "all taking share away from the banks, from the big banks." He predicts that Square and PayPal will be "at the top of it."

As reported in February 2021, PayPal is planning to offer a super app with Fintech services like crypto, payments, investing, and rewards accessible via a common interface.

Sponsored Links by DQ Promote