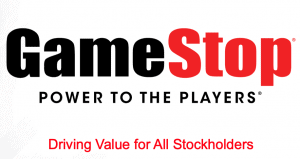 Digital asset exchange Decoin announced recently that they will support trading GameStop (NYSE:GME) stock using cryptocurrencies.
The Decoin team had noted that if you're still unaware about what's happening with r/wallstreetbets, then it's "safe to say that you've been living under a rock."
As mentioned in a blog post by Decoin:
"In an act of financial rebellion, a group of Redditors began to rapidly buy GameStop stock, stylized as GME. This action … caused havoc for hedge funds, with Melvin Capital, a company known for profiteering from GameStop's declining stock through short selling, losing $7 Billion as a result of the GME price rapidly increasing from a level of a few dollars per share to multiple hundreds of dollars per share."
Earlier this month, the House Committee on Financial Services (in the US) held part two of three anticipated hearings on the GameStop/Reddit/Robinhood saga. As most people are aware, in recent months a short-squeeze caused shares in GameStop (NYSE:GME) to jump dramatically higher, compelling short sellers to purchase shares at a higher price than when they were sold. Many of the short sellers were hedge funds that reportedly lost quite a bit of money on the trade. The reason the short squeeze happened was due in part to retail traders chatting on certain subreddit forums like Wallstreetbets.
So what did we learn at the hearing earlier this month, entitled; "Game Stopped? Who Wins and Loses When Short Sellers, Social Media, and Retail Investors Collide, Part II"? Not too much really, except the entire discussion is largely taking place along partisan lines. The Democrats who control the Committee lean towards more rules and less access with pointed criticism of Robinhood and trading in general. The Republicans tend to embrace innovation and prefer more access for smaller investors – there appears to be a willingness to let Fintech thrive.
As confirmed by Decoin:
"GameStop wasn't the only company affected by this, with other brands such as Nokia, AMC, Blackberry, and BB Liquidating Inc all receiving large boosts to their stock prices in the wake of the ongoing situation with GameStop. These moves have received condemnation from government officials and financial bigwigs alike, with calls for the SEC to investigate to the fullest extent."
While commenting on why we may want to consider trading GameStop stock using cryptos,  the Decoin team noted that trading platforms "seem to have sided with the hedge funds in terms of their stance on the GameStop situation." For instance, many trading platforms, such as Trading 212 in the UK, Israel's eToro, and Robinhood had restricted their retail investors' ability to buy shares in GameStop and several other stocks that were thought to have been impacted by the r/wallstreetbets saga.
As noted by Decoin:
"Interestingly, users were still able to close their positions on stocks with little difficulty. One reason for these changes was stated by these trading platforms to be due to the fact that the clearinghouses were raising the collateral requirements for operations. So, in truth, the reason why you should trade your GameStop stock using cryptos, is that it's one of the only ways that you can do it, especially if you're looking to purchase."
As explained by Decoin, there's a way around the lockdowns of GME that have been offered by various brokerages. The exchange's users can trade GME with crypto-assets via Decoin. The exchange is offering a GME/USDT trading pair with no limitations. There's also an option to auto trade or engage in copy trading by mimicking the trades of professionals.
As reported by Bloomberg, GameStop Corp. ended the week lower than where it began. This, despite retail investors refusing to exit their positions after an earnings-related market selloff.
Investors appeared to have gotten over GameStop's 12th straight quarter of declining turnover and its management's decision to not respond to questions during its Thursday (March 25, 2021) earnings call.
On Thursday, shares managed to erase the earnings-related decline in the company's share prices. Over $6.4 billion in market value had been erased from this past Monday's intraday high of $210.36 to a low of $118.62 on Wednesday, Bloomberg reported.
Edward Moya, Senior Market Analyst at Oanda, stated:
"The turnaround story will be extremely difficult for GameStop to deliver on and right now shares are acting like they have already been successful. The GameStop stock party is lasting longer than anyone expected, but eventually should trade sub-$100 a share."