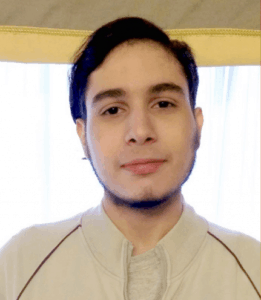 Alchemy, a back-end Fintech that provides SaaS banking services, recently welcomed David Ortiz to their team. Alchemy confirmed in an update on March 26, 2021 that they're planning to continue to expand their business operations in Latin America (LatAm).
As noted in the release, Alchemy announces David Ortiz as their newest full stack application developer. The Fintech firm revealed that he's their first Latin American hire (based in Argentina). Alchemy's management noted that they're committed to growing their business in the LatAm region. The company has reportedly started working with their first Mexican client.
As mentioned in the announcement:
"David Ortiz will be responsible for maintaining and launching current and new Alchemy clients. He will be part of our Point of Sale and Buy Now Pay Later team. David is knowledgeable in Javascript, C#, Java amongst many other programming languages. He is also well versed in frameworks such as React, Angular, Redux and node."
The update further noted that David has been "fascinated with technology since an early age."
The Alchemy team added:
"We are thrilled to have him onboard. Alchemy will continue to expand our Latin American development team."
Alchemy is a Fintech infrastructure firm that powers Fintech platforms and banks as well, with an "end-to-end" Cloud-based SaaS solution. Alchemy's lending software offers a "full package of powerful loan modules, including for customer application, loan origination, decision engine, underwriting, loan management, payments, communications, secondary market, collections and modules allowing merchants and partners to invest."
Established in 2016, Alchemy provides services to customers across the globe.
As reported earlier this month, Alchemy began expanding into Latin America in a new partnership with the launch of decisioning services with Mexico-based Buy Now Pay Later (BNPL) lender, Círculo de Crédito.
Alchemy says that its engineers worked side by side and launched the underwriting and risk strategies needed on Alchemy's decision engine within a matter of weeks.
Alchemy utilized Mexico's leading personal credit bureau Círculo de Crédito as part of the solution. Testing and working with engineers from Círculo de Crédito "was a breeze and our engineers were able to quickly translate integration documents and launched our Latin American client in record time," Alchemy revealed.
Timothy Li, founder and CEO of Alchemy said:
"Working with our Latin American client has been a great experience for our team. We overcame many difficulties and barriers and delivered the project on time."
In January 2021, Alchemy teamed up with Plaid to help businesses with Account and Asset Verification.

Sponsored Links by DQ Promote