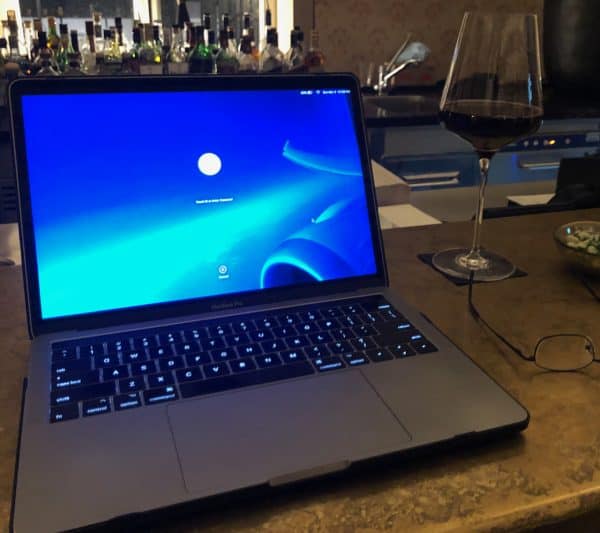 The COVID-19 health crisis compelled many old-school firms to rapidly transition to a virtual office operation. While this may have been painful for firms used to centralized offices many younger firms found the transition relatively simple as they were already digitally native and comfortable with remote work and the tech that supports it. Revolut, a leading digital bank, has stated in the past that productivity actually increased as employees went virtual. Today, Revolut is revealing it is taking this concept a step further by announcing its workers may now operate 2 months each year anywhere in the world as part of its "hybrid working policy."
Revolut states that once travel restrictions ease employees may choose to temporarily work from a different location from their employment country. Revolut says it studied applicable corporate tax, immigration, income tax, and social security regulations to create a policy that's as beneficial and convenient as possible for employees.  The new policy has been created due to its global service and the need for its international workers to have more flexibility.
Revolut says that its staff members who wish to work outside their country of employment for personal and non-business-related reasons will be able to do so for a period of up to 60 calendar days over a rolling 12 months.
Jim MacDougall, VP of People at Revolut, said that as travel restrictions ease they believe the policy will be a huge success for its employees:
"… we're eliminating frontiers within financial services, it made sense to align our internal policy with our product mission," said MacDougal.  "Our employees asked for flexibility and that's what we're giving them as part of our ongoing focus on employee experience and choice."
In February, Revolut announced a move towards a hybrid work model, supported by a move to repurpose all its offices as flexible collaborative spaces. Revolut now enables the vast majority of its 2,000+ employees to choose when and how often they would like to work from home or visit the workplace. The hybrid model in place is a pilot and should be fully implemented by the end of the year.

Revolut says its internal surveys show that its employees have responded positively to remote working – over 56% would prefer to work from home between 4 and 2 times a week, while 36% would like a 100% remote policy. Only 2% of all respondents would prefer to work from the office every day. 95% of Revolut employees responding to the surveys consider that working from home didn't impact personal productivity or the change was positive, same for team performance, with 97% mentioning no change or positive change. Team collaboration was also unchanged or the change was positive according to 89% of respondents.

Revolut may be ahead in the game when it comes to the concept of offices and interaction. Technology has adapted rapidly to remote work and the lifestyles of the young prefer the flexibility as opposed to rigid structures that can, in the end, make employment less enticing.

Sponsored