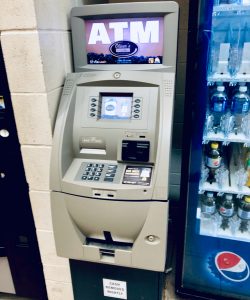 Ping An OneConnect Bank (PAOB) recently revealed that it has teamed up with JETCO in order to provide cardless ATM withdrawal services. PAOB clients will now have the option to make cash withdrawals from over 1,700 JETCO ATM machines based in Hong Kong.
Customers may take out as much as HK$ 30,000 each day. The single withdrawal limit has been set at HK$ 6,000. The cardless withdrawal service may be accessed via PAOB's mobile banking app.
Ryan Fung, CEO at PAOB, stated:
"PAOB rolls out different customer-centric services and products since the official launch in September last year, aiming to provide seamless and flexible virtual banking services. Leverag[ing] our partnership with JETCO, individual customers can now access their money via 'JETCO Cardless Withdrawal' service in Hong Kong at anytime, anywhere."
As covered in February 20201, KPMG had published its annual selection of China's top Fintech firms. This year, the China Fintech 50 report was updated to include 100 companies to showcase the financial technology industry's rapid growth and fast-evolving landscape.
The 2020 China Fintech 50 list, which recognizes the accomplishments of public and private sector firms, along with independently operated Fintech firms and traditional banking service providers, has featured established firms such as OneConnect along with Airwallex, JD Digits, WeBan, and WeLab.
As reported in December of last year, Ye Wangchun, Chairperson and CEO of OneConnect Financial Technology Co., Ltd. (NYSE: OCFT), had said that Fintech has transitioned from the innovation and early development stages of OneConnect's financial services offering to becoming its catalyst of business growth.
Ye's comments came during the fourth annual China Digital Banking Forum (organized by OneConnect with assistance from Internet Finance Association of Small and Medium-sized Banks, China Banking Magazine and the Shenzhen Banking Association, under the guidance of the China Banking Association and the Shenzhen Municipal Financial Regulatory Bureau).
Ye noted that it's now "widely" recognized in the industry that banking institutions should accelerate their digital transformation and Fintech adoption strategies. According to Ye, Fintech has become a "driving force" for small and large banks when it comes to "adapting to the digital economy."
Ping An's technology division OneConnect also revealed in November 2020 that tt would be expanding its operations into Malaysian markets. OneConnect is notably among the few companies that have acquired a digital banking license from the Hong Kong Monetary Authority. OneConnect is also supporting the BEYOND consortium (in Singapore) as a key technology partner in order to secure a full digital banking license in the city-state.