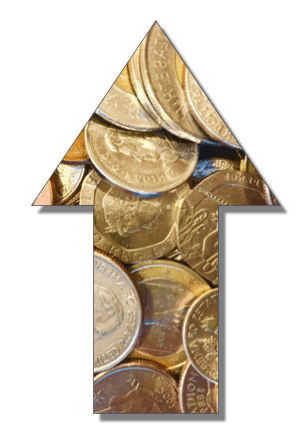 Robo.cash, a peer-to-peer lending marketplace, reports that Tez Finance has finished placing new loans via its platform.
The P2P lender confirmed that as it was communicated earlier, loans by Tez Finance are "no longer available on Robo.cash."
"Due to legal restructuring of the group, the loan originator has been replaced by the new legal entity LLP MFO Robocash.kz, which is placing loans on Robo.cash in partnership with RC Riga. The company is a legitimate part of the holding and is fully controlled by it."
The Robo.cash team also noted that if you've got loans from Tez Finance in your investment portfolio, they'll be  closed on their due dates or with the Buyback Guarantee, "in case a loan is overdue." In both cases, you'll get
"all the money along with earned interest," the announcement noted.
In the meantime, you may invest in loans of Robo.cash's active loan originators: Prestamer.es, RC Riga Singapore and RC Riga Kazakhstan, the P2P lender confirmed. The company reminded users to check their portfolio settings to make sure your funds are invested properly.
In another update, Robo.cash revealed that it has managed to accumulate 15 mllion Euros of investment.
Robo.cash's management noted:
"We have crossed the milestone of 15 mln euro of attracted investment in March. The achievement was preceded by ongoing growth throughout the last 6 months."
During the past 6 months, the Robo.cash platform has reportedly experienced considerable growth and "set several records." Notably, the platform managed to attract 1.6 million Euro in March 2021, which "corresponds with the accelerated pace of the investment observed since last year."
Robo.cash further noted that during Q1 2021, the net deposits on Robo.cash "grew by 46% QoQ, and the number of new investors skyrocketed, gaining 139% QoQ." The P2P lender added that the influx of new users and increased net deposits are "signs of P2P investment gaining more popularity and trust."
Sergey Sedov, CEO and Founder of Robo.cash platform, stated:
"We have been observing a shift in the values of P2P investors in the past months. P2P was initially seen as a high-risk investment with big returns. However, during the crisis last year, some platforms set it as their priority to build trust with their investors and lower risks for investors, and these platforms are now amongst the winners of the crisis. Building clear and efficient communication with investors is the key here. Meanwhile, audited financial reports of the loan originators or the platform itself are probably the best proof that it is solid. After publishing our audited financial statements in Q3 2020, the amount of loans funded through the platform has grown by 27% QoQ by Q1 2021. We see changes in the industry and stay responsive to them to keep growing."
This year, Robo.cash aims to attract 13 million Euros of investment, which is an "ambitious target but achievable," given the current environment, the company claims.

Sponsored Links by DQ Promote