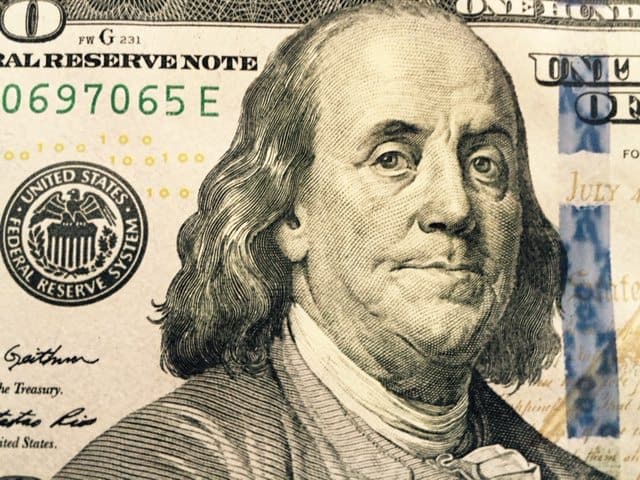 A senior Bank of Japan (BoJ) official has stated that China's digital renminbi will not be able to pose a threat to the US dollar's dominant position as the global reserve currency.
As reported by Bloomberg, Kazushige Kamiyama, who heads the BoJ's payment systems division and is now responsible for determining whether it's feasible to issue a digital Japanese currency, said that the US dollar's status as the global currency may not change "so easily."
Kamiyama argued that the US dollar's advantage "may strengthen further if the U.S. goes with digitalization."
A recent report has revealed that the Biden administration is beginning to increase its oversight and scrutiny of China's virtual yuan initiative, due to concerns that it may result in a long-term move to replace the US dollar as the world's reserve currency.
The People's Bank of China (PBoC), the nation's central bank, keeps getting closer to becoming the world's first major reserve bank to issue a digital currency. Pilots of the initiative have already been introduced for local consumers and businesses in major Chinese cities.
It's worth noting that China has been focused on developing a virtual currency system since 2014 and this has led to other reserve banks launching their own pilots as well. The COVID-19 outbreak and resulting socioeconomic changes have also accelerated the development of certain online services including State-backed digital currencies.
Kamiyama claims that the BoJ does not yet any concrete plans for testing out a Japanese digital currency (with the general public). However, he also clarified that the country is not really lagging behind others. He stated that the BoJ "isn't behind" when it comes to looking into the feasibility of issuing virtual currencies.
The BoJ reportedly began its initial phase of its technical experiments on virtual currencies and the institution is also taking part in various studies on these new types of financial instruments. Some of the studies may be conducted with the Bank for International Settlements and six major reserve banks including the US Federal Reserve and the European Central Bank.
This group of leading central banks revealed in October 2020 that the launch of these virtual currencies must not undermine the overall stability of the global financial system.
Kamiyama added:
"No single digital currency from a central bank is likely to conquer the world as long as everyone continues to work on improving their settlement systems."
In order for any currency to become widely adopted, it needs to safe, maintain a stable value and have the ability to be transferred without too many issues or restrictions, Kamiyama explained, while suggesting that the Chinese yuan might not satisfy these conditions (for now at least).

Sponsored Links by DQ Promote