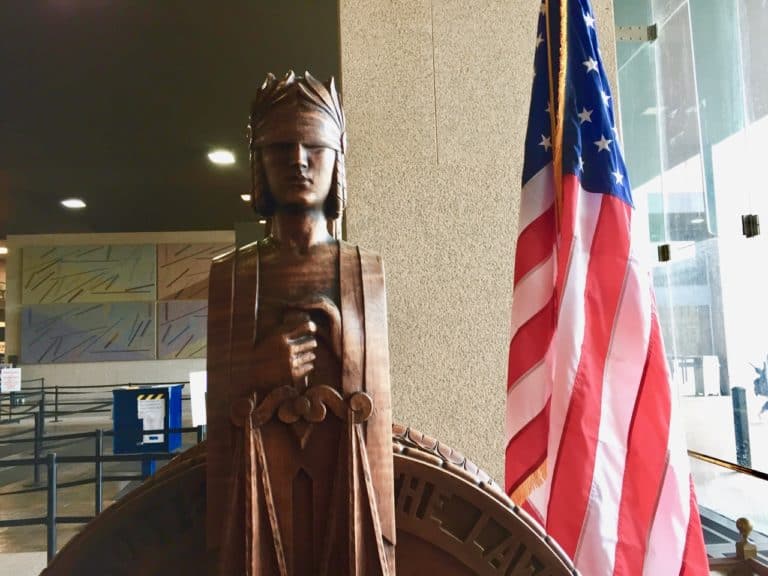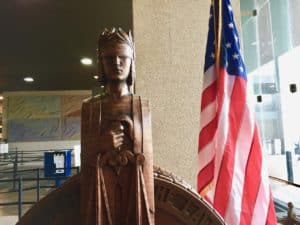 Leading digital investment platform Robinhood is facing numerous lawsuits from clients. The Fintech firm's clients have been complaining about the lengthy delays when it comes to resolving their account issues. These problems have led to many users being unable to access their funds for months, according to a recent report.
Robinhood clients have voiced their concerns via social media and some people are quite angry at the firm, which has filed to go public and is seeking a $30 billion valuation.
Alex Mesa, Roinhood's Head of Customer Experience, acknowledged that the firm has been struggling to keep up with its user base which is growing rapidly. Mesa confirmed that Robinhood is making considerable investments to improve its customer service.
In statements shared with WSJ.com, Mesa had said that if you, overnight, experience an increase of 350% of total volume, then there's simply not enough personnel to address issues. That's why the company has not been able to provide proper support, Mesa claims. The firm's Chief Executive has also said that Robinhood will be expanding its customer support team as soon as possible.
Robinhood reportedly handles around $20 billion of client assets, and individual accounts have been insured up to $2 million cash and $10 million in stock. This means that clients are not at risk of potentially losing their deposits if Robinhood experiences problems or fails as a business.
Online, many angry Robinhood clients have been disclosing the issues they've experienced with the stock trading app. The firm's customers allege that it has been "ghosting" them on their oustanding complaints. Many have also complained about having serious difficulties with accessing their funds in a timely manner.
Brenton Place, a Michigan resident, noted that it took around 5 weeks and many emails to finally get his Robinhood account unlocked. He had been denied access to his account due to some confusion regarding bank transfers, Place claims.
Place told the WSJ that he had been forced to wait helplessly as the value of his investment portfolio kept declining due to market crashes. While he could have sold off his holdings, the funds would still have staid stuck or locked in his account, he claims.
It's worth noting that Robinhood was among the very first free digital or online stock trading platforms that contributed to the rise of GameStop shares in January of this year. That unprecedented rally is now commonly referred to as the "meme" stock rally.
Robinhood has also been criticized for temporarily preventing customers from purchasing GameStop shares and also the shares of other firms during the market frenzy. The Fintech firm claims that it was unable to meet the minimum deposit requirements at the main clearinghouse – which is why it was forced to suspend trading at that time.
Despite these issues, Robinhood has been gaining popularity. The company's app was downloaded around 4.5 million times through this past Sunday, according to data from Apptopia.
Notably, Robinhood is also having to deal with tough questions regarding its customer service since the suicide of 20-year-old Alex Kearns (in 2020). Kearns was a University student who thought he had lost a lot of money on options trading via Robinhood.
Robinhood has, for a long time, been providing customer service only through email, and Kearns' family claims in a lawsuit that he had sent several emails to the firm. However, he only got automated replies.
US Congress members tried to address these issues with Robinhood in February. During the meetings, the company's lack of phone support for clients was cited as one of the many issues. Robinhood CEO Vlad Tenev stated that the firm would expand its customer service as fast as possible.
Options trading clients using Robinhood are now able to get help from customer support via phone, and in March 2021, the firm's management said that it will be spending $11.7 million and will also recruit around 400 workers for its new customer-support center – which will be based in North Carolina.
Robinhood client Amy Vickers has expressed her frustration with the firm. Vickers told the WSJ that she had tried to move her stocks to Fidelity Investments when Robinhood had prevented its customers from buying GameStop shares in February of this year.
When Vickers found out that the transfer could lock up her positions for an extended time, she tried to reverse the transaction. However, she was reportedly unable to do so, even after trying to get in touch with Robinhood through email and the firm's official website.
Robinhood told Vickers that it might take about a week to finalize the transfer, however, her last stock was transferred to Fidelity 18 days after she had initiated the transaction. By this time, her GME shares had dropped considerably.
The Robinhood team noted in its blog post:
"Over the past year, we've accelerated our investments in customer support. We believe great customer service incorporates a combination of real people and the best technology, and we continue to invest in both."
Launched in 2013, Robinhood is one of the pioneers of zero-commission trading for the retail brokerage sector. Many young clients have been using the Fintech firm's app, which now has around 13 million users. Robinhood is planning to conduct an IPO later in 2021, and also intends to sell some shares directly to its clients.

Sponsored Links by DQ Promote