UK-based digital banking solution goHenry announced earlier this week the release of its annual U.S. Youth Economy Report, which revealed how the past year has transformed the money habits of Gen Z and Gen Alpha. According to the report, American kids and teenagers earned an impressive $27.2 billion in 2020 and contributed $24.3 billion to the economy.
The report's key facts include:
Kids and teens played a key role in the economy in 2020, contributing $24.3 billion between January and December 2020.
Kids earned more from chores and allowance during COVID-19 than ever before. Unlike many adults, kids saw their earnings rise in 2020, partly due to a 28% increase in lucrative paid tasks in Q2, such as mowing the lawn ($9.26). babysitting ($8.57), gardening ($5.32), and washing the car ($4.57).
American kids collectively earned $27.2 billion in 2020, with the bulk of these earnings coming from regular allowance payments. The average amount received is $9.15 per week, although this varies considerably, according to age and location.
Relatives and friends chipped in through socially distant giving: Digital financial gifts to kids' gohenry debit cards rose 51% via Giftlinks (this feature in the gohenry app allows friends and family to easily send money directly to a child's gohenry account for special occasions, like a little extra allowance from Grandma or for a birthday present).

A shift to a cashless economy during the COVID-19 crisis:
39% of American kids aged 6-18** are more concerned about using cash since the start of the pandemic and, in 2020, ATM withdrawals accounted for only 6% of their total spending.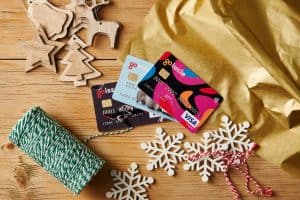 Speaking about the report, Dean Brauer, Co-Founder and President of GoHenry, stated:
"The COVID-19 pandemic has had a seismic effect on the lives of American kids and teenagers. Although it's alarming to discover that three-fourths of young people admit that money worries have affected their mental wellbeing, it's encouraging to see they have already taken positive steps to improve their money management through seizing opportunities to increase their earning power, stash away savings, and, perhaps the most gratifying, increase their charitable giving."
As previously reported, goHenry's financial services, which is a debit card and app, is geared for the digital generation of kids and teens. The company's service allows parents to be able to decide where their child's card can be used, can agree on limits with kids, allocate pocket money and allowances automatically or related to particular tasks, while children decide where, when and how much to spend or save. goHenry revealed its goal is to have 15% of the UK and U.S. addressable market, which would account for 6.6 million child accounts, an estimated market value of £251 million.
"gohenry was founded in the UK in 2011 by 3 parents with a vision to empower & teach children good money habits through real money management. Since then we've not changed direction: we want to help every kid be good with money. We introduce young people aged 6-18 to digital banking and provide them with a safe way to spend in an increasingly cashless world. Parents get peace of mind."
goHenry raised £6 million through its Crowdcube campaign in 2018. Prior to that funding round's launch, which quickly secured its £2 million funding target, goHenry secured nearly £4 million through its first funding initiative on Crowdcube. In December 2020, the company raised $40 million through its latest investment round, which was led by Edison Partners with participation from Gaia Capital Partners, Citi Ventures, and Muse Capital. 

Sponsored Links by DQ Promote