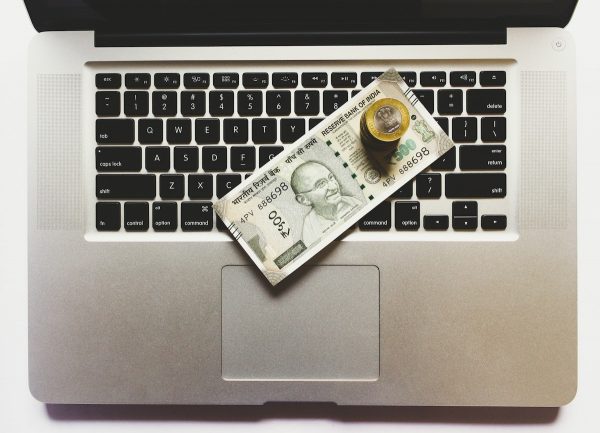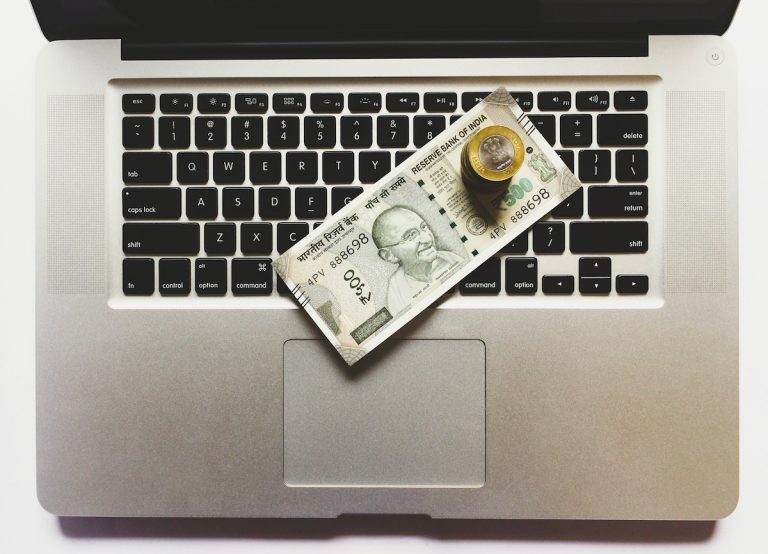 We recently caught up with Bhavik Vasa, founder and CEO at GetVantage, which is India and Southeast Asia's first revenue-based financing Fintech platform. Vasa talked about the different challenges entrepreneurs face as they work on developing new products and services.
Vasa explained how GetVantage's unique financing model allows new company owners to focus on their business instead of always worrying about how to acquire capital to grow their operations. During our conversation, Vasa revealed his firm's plans for expansion into Southeast Asia this year. He also shared insights on the latest developments in India's fast-evolving Fintech space. Our discussion is shared below.
Crowdfund Insider: Please tell us about the main products and services that you offer at GetVantage.
Bhavik Vasa: GetVantage is India & South Asia's first Revenue-Based Financing fintech platform, providing short-tenure growth capital for digital-first businesses to fuel expansion on their terms, without founders having to dilute equity. Our data-driven platform provides capital advances between US$ 25,000 to US$ 250,000. No interest. No hidden charges. No equity dilution. No warrants. No board seats. No giving up control. Just One Flat Fee that's recovered as a small share of future revenues.
GetVantage was envisioned to be founders first in everything we do. The alternative funding model was born out of the realization that new economy (online) businesses need a fresh financing solution that's native of the digital economy and designed to work for founders and entrepreneurs by aligning with their mission and values, instead of against them.
According to Nasscom, 70 percent of start-ups have cash reserves to last for less than three months and 40 percent of start-ups have either temporarily halted operations or are in the process of shutting down.
We strive to make the funding process frictionless: quicker, more transparent, and void of any biases. By bringing fintech innovation, deep data-driven decision-making, high-frequency collections, and a strong partner ecosystem, GetVantage is making the funding process frictionless: quicker, more transparent, void of any biases.
Furthermore, our unique founder-first approach means we go beyond just providing the capital. We are capital plus business optimization, marketing automation, founder support, and more.
Our aim is to be a long-term growth partner creating shared value for the founders and entrepreneurs we work with by having skin-in-the-game. GetVantage has built a powerful ecosystem of over 25 partners that are able to provide companies in our portfolio with the tools and services they need to streamline operations, elevate their marketing, and more.
Crowdfund Insider: India's Fintech sector is really booming especially following the COVID-19 outbreak. As you mentioned during the conversation, many more SMEs in emerging markets are now moving operations online.
Please explain how your company GetVantage aims to support these changes in the new business environment?
Bhavik Vasa: In India alone, the market size is between $5-8 billion from 10,000+ new small businesses entering the market every year. D2C brands are not just limited to tier 1 or 2 cities, the smaller cities are seeing a massive entrepreneurship explosion. According to Avendus, the D2C space in India alone will be a $100 billion market.
Revenue-Based Financing (RBF) as a concept is not revolutionary. We are not disrupting; we are simplifying and reshaping the landscape of venture finance. The RBF model is well-positioned to revitalize the venture finance space that has been stagnant for too long.
GetVantage is democratizing access to capital: We firmly believe that every kind of business should have access to unbiased capital that is data-driven. Not based on who you know, but on the business fundamentals and performance. Technology allows us to take a data-driven approach to analyze businesses, their performance, and potential. Our marketplace connects founders with the growth capital they need to scale their businesses without diluting equity or control.
A revenue surge of over 200% was witnessed in 2019 in the consumer brands across sectors in India. While the total market for consumer brands in SEA (where GetVantage looks to expand to in 2021/22) is expected to grow to over $400 billion by 2023 with new-age brands contributing 25%.
We are founders for founders. GetVantage was founded with the mission to provide founders and entrepreneurs with a more sustainable funding model. We are not a team of ex-investment bankers or former venture capitalists. We are veteran founders and operators driven to help the founder ecosystem. This is the very ethos that GetVantage was founded on and why we are launching FoundersForFounders.org – our way of paying to forward to the fast-growing entrepreneur community in India.
When we were first thinking about GetVantage and the impact we wanted to have, we knew it was always beyond just capital. We know building a company is tough, lonely, and takes time. With FoundersForFounders we bring together a collective of incredible and accomplished founders and operators who can lend their perspective, networks, expertise, and experience to help the entrepreneur ecosystem face the challenges that come with building a business head-on.
Crowdfund Insider: What are your short- and long-term goals as an experienced Fintech founder?
Bhavik Vasa: As a fintech founder, it's easy to get distracted by the allure of big equity rounds and sky-high valuations. For us we're focused on responsible growth and helping foster a culture of sustainable fundraising for our partners.
In the short term, we're excited to help foster a more conscious and sustainable entrepreneurial ecosystem using our founder-first approach to serving our community and revenue-first approach to growing their businesses.
We're looking forward to bring on board more incredible founders as part of our exciting FoundersForFounders.org initiative and help drive value creation through our marketplace and partner ecosystem for the companies in both our portfolio and pipeline.
In the long-term, we hope to become a cornerstone partner for entrepreneurs and business owners in the fundraising landscape across India and Southeast Asia. GetVantage is sector and size agnostic and deeply committed to empowering companies at all stages in their growth journey.
We're also working on some radical product innovations and partnerships through which we aim to create even more value for all our stakeholders and the ecosystem. More details on this in the coming months.
On a personal & spiritual note, I am a believer in karma and the pursuit of Balance. Even for startups & fintech, we need to aspire and re-glamorize Balanced & Sustainable Growth. For too long now the industry has chased a pipe dream – grow fast, grow at any cost, and hockey-stick curves. But it's time for that to end and we need to drive that change by example.
Crowdfund Insider: What are GetVantage's plans for this year and beyond?
Bhavak Vasa: We expect 2021 to be a milestone year in so many ways as a result of the strong traction we have seen for our alt-VC model and the tremendous momentum due to various macro factors including the digital transformation of businesses, a widespread shift from offline to online consumption trends, an explosion in home-grown D2C brands, and exponential interest in our revenue-first alternative funding model.
In less than a year, GetVantage has onboarded 700+ businesses, funded nearly 50 companies through our marketplace, and is on track to help another 250+ brands with access to growth capital in the next 18 months.
Today over 40% of the businesses in our portfolio are women/first-time founders – which is something we are incredibly proud of. We are deeply committed to using our proprietary tech stack and data-driven approach to eliminate bias and make decisions based on performance and potential and become the funding partner of choice for more women entrepreneurs.
The companies in the GetVantage portfolio are digital-first brands across 17 sectors including eCommerce, D2C, SaaS, Edtech, F&B, Retail, Health & Wellness, etc.
This week we're also launching an exciting new initiative – FoundersForFounders.org – our commitment to Paying it Forward to the growing community of entrepreneurs.
We know building a company is tough, lonely, and time-consuming. But founders also need to know that they don't have to do it alone. Through this initiative, we are bringing together a collective of incredibly talented and diverse founders with a wealth of experience across sectors to serve as a support system for the next generation of young entrepreneurs. No strings attached. No commitments. Our community is here to help, any way we can.
We have some exciting founders on board as part of our collective at launch including husband & wife duo Arjun Vaidya and Trisha Rajani of Dr. Vaidya's fame who recently had one of the first successful exits for a D2C brand in India; Vivek Awasthi, Chief Technologist, CurrenciesDirect; Bharat Sethi, Founder & CEO of Rage Coffee; and Gauri Kitchlu Nayar and Reyna Jagtiani who founded Twain Communications, a leading boutique brand communications consultancy doing exceptional work for some of the leading brands in the hospitality, fashion, and luxury sectors in India; my co-founder, Amit Srivastava.
We have many more joining us in the coming weeks.
This is just the beginning. We always knew that at GetVantage we wanted to do more for the ecosystem than provide a better and more founder-friendly funding alternative. This is something we are incredibly proud to launch, build and grow in the months and years to come.
Lastly, we are also excited at the prospect of taking our model to serve more exciting businesses and customers across high-growth markets in Asia. We've already seen tremendous interest from businesses and funding partners across Southeast Asia and we hope to be able to serve these opportunities in the next 12-18 months.
Crowdfund Insider: How can revenue-based financing help companies and other stakeholders with streamlining their operations?
Bhavak Vasa: GetVantage is committed to enabling Indian brands and digital businesses to get to the next level of scale and profitability in an efficient and sustainable manner without needing founders and business owners to give up equity, board seats, or personal guarantees.

The traditional process of raising capital is complex, cumbersome, unfair, and simply doesn't work for all enterprises and business owners. As a result, India's burgeoning young entrepreneurs and their digital-first businesses continue to be highly underserved. We are the most founder-friendly capital solution. At GetVantage, we believe Revenue-Based Financing can be a gamechanger for the Indian startup and digital enterprise ecosystem. Our model encourages companies to focus on solving problems, generating revenues, growing sustainably, and staying true to their mission.

We're proud to pioneer this concept in India and offer a meaningful solution that puts founders and their businesses in the driver's seat and on a path toward sustainable growth and profitability.

Revenue-based financing by companies like GetVantage offers digital businesses growth capital to fund their digital marketing spends so they can scale their marketing, drive sales, and increase revenues.

Our funding decisions are data-driven based on performance. The financial stress that comes with fundraising can be a significant distraction for first-time founders and young entrepreneurs. RBF eliminates a lot of the stress and friction from the traditional fundraising process, allowing business owners to focus on growth and let providers like GetVantage provide the capital.

At the core of GetVantage's Fintech platform is its proprietary machine-learning-based Credit Decision Engine and an all-cloud hosted Deal Management System (DMS).

By offering a proprietary full-stack tech solution GetVantage aims to streamline the fundraising process – making it easy, fast, transparent, secure, and data-driven. To apply for capital via GetVantage a company simply connects its digital marketing platforms and revenue accounts to the GetVantage platform, after which our proprietary algorithmic analysis is conducted by the Credit Engine that can offer up a term sheet in a matter of days.

Fundraising though is just one key element of the entrepreneurial puzzle. GetVantage has built a powerful ecosystem of over 25 partners that are able to provide companies in our portfolio with the tools and services they need to streamline operations.

Sponsored Links by DQ Promote