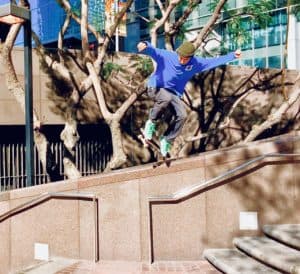 YieldStreet, an online marketplace for a diverse array of asset-backed investments, notes in a update published on Wednesday (May 26, 2021) that the CPI report released mid-May of this year had managed to attract a lot of attention.
Most industry participants had been predicting that inflation levels would be rising, and they were correct, YieldStreet confirmed in their latest report. Last month saw inflation rise YoY to a "striking" 4.2%, the company noted while adding that this increase was partially due to "how far prices fell this time last year, which served as the base figure for the calculation, but a few other factors did come into play."
YieldStreet also mentioned that manufacturers are still facing supply constraints, leading to the cost of production rising "as increased input costs then translate into higher prices for consumers." YieldStreet added that this, together with the excess cash "still circulating in the economy thanks to government stimulus, has created a heating economy."
At home in the United States, we are "edging away from 'unprecedented times' and closer to normal times," the company noted while adding that mask mandates and capacity restrictions are "loosening each day." The vaccine "continues to be administered well with new incentives being rolled out to increase inoculations, and Covid-19 cases are broadly under control," the company added.
YieldStreet further noted that the tech-heavy Nasdaq 100 managed to push above its 50-day moving average in late May 2021. The report from the company pointed out that this technical level is "a key trend indicator for traders and suggests that some of the softness in the markets may be over as we wrap up May."
On May 18,  2021, the US Treasury Department had called for "stronger tax compliance sending cryptocurrencies, including Bitcoin was down as much as 30% during the session."
YieldStreet added:
"Overall, the S&P 500 is up 0.6% for the MTD period and 10.7% for the YTD period. Investment grade and high yield corporate bond credit spreads, a measure of credit risk, widened slightly in May, but still remain tight relative to their historical levels (an indication of lowest credit risk)."
The company's report also noted:
"Average spreads are up. Sector performance was led by banks and energy, while autos lagged. The rise in treasury rates has shifted demand, especially overseas demand, to the U.S investment grade market as their higher rates became very attractive to those hunting for much needed yield. Select life insurers in Asia reportedly poured $3B into investment grade bonds during the middle of May, potentially signaling a bullish tone for the market for the weeks ahead."
While sharing its Asset Class Summary, YieldStreet noted:
Single Family Rentals (SFR)
Suburban migration "remains strong, with listings down 50% since last year."
The average home is "spending only 18 days on market before being sold." American Homes 4 Rent, a listed real estate investment trust that invests in single family homes, also reported that "rents on their homes have increased 8.8% year-on-year, with the expectation that there is more room for further growth. " However, "across the broader industry the cost of inputs are on the rise so increased rents aren't directly translating to increased profits." The price of lumber alone "has increased 4x in comparison to its price 2 years ago."
SFR is "still very hot but it's a mixed bag of market conditions for the sector. Home prices are up 11.6% but some predict, including Fannie Mae, that home valuation growth will slow from 11% in 2021 to 4% in 2022."
Art
The YieldStreet team further noted that inflation is on the rise and investors are "looking to allocate capital to physical assets such as art." This past Mother's Day weekend, the art market "had its first in-person fair since the pandemic began last year, Frieze New York."

Art fairs are "a major sales channel for the private segment of the market as art enthusiasts remain very interested in viewing and assessing works in person." Frieze New York was "a huge success, with the expectation that the return of in-person shows will continue to strengthen the private market."

Works by Basquiat "took the top spots with an important piece selling through Christie's for $93M, well over its $50M estimate," YieldStreet's report noted while adding that Sotheby's also sold "a large Basquiat painting for $50M, demonstrating that global demand, particularly in Asia, is fueling the market for black artists." (Note: You can check out the complete report from YieldStreet here.)

As covered last month, YieldStreet had announced the launch of the Real Estate Opportunity Fund. According to YieldStreet, the Fund will provide investors exposure to opportunistic commercial real estate investments through a relationship with Harbor Group International (HGI), which manages $12.7 billion in real estate investments and has realized 333 investments with aggregate sales proceeds of $9.3 billion.

YieldStreet revealed that the Fund will gain exposure to real estate markets with strong demographics and employment fundamentals and favorable supply and demand dynamics, with investments that are expected to be made across the capital structure, in multiple asset classes, and geographically diversified throughout the U.S. and U.K.

Sponsored Links by DQ Promote