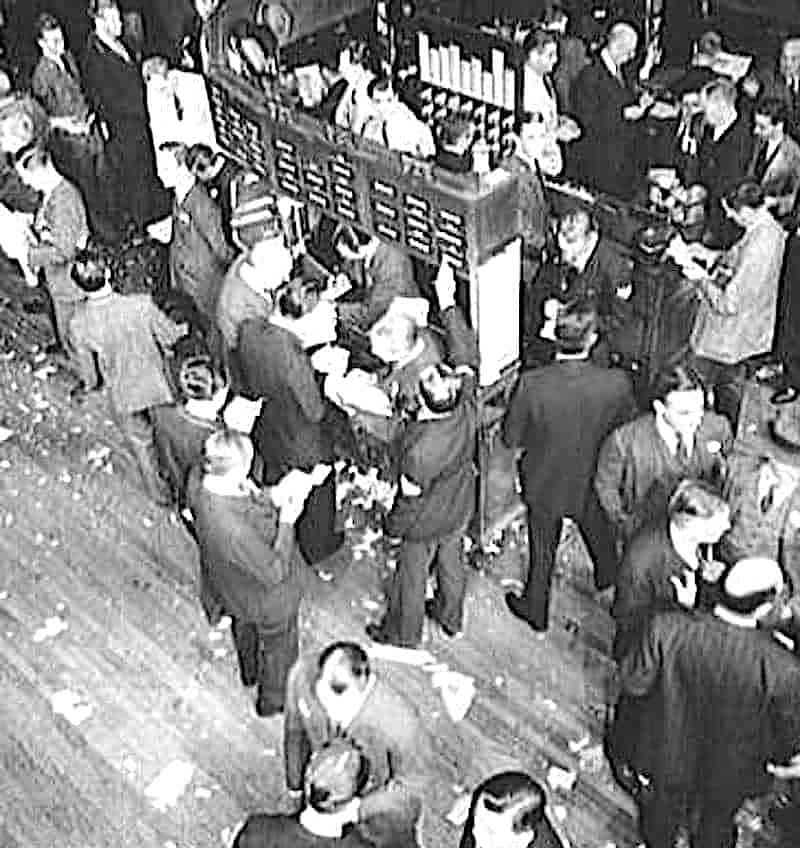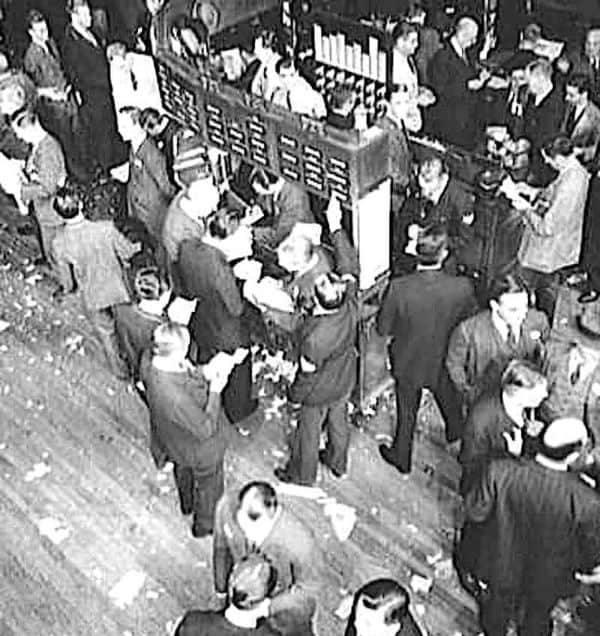 We recently caught up with Paul Barroso, Co-founder & CEO of Atani and Haydeé Barroso, Co-founder & COO at Atani. Paul and Haydeé explained how their platform allows users to access many different crypto exchanges such as Binance, Huobi, Coinbase Pro, among many others.
Atani users can securely access some of the largest digital currency exchanges from a single interface. The company's management reveals that their services are available free-of-cost. Users can manage their tax obligations, create customized charts, and view and carry out virtual currency transfers in a secure manner. Atani also allows users to hold their own assets (self-custody) for maximum security and safety. Our conversation is shared below.
Crowdfund Insider: How did you begin this journey in the crypto space? What sparked your interest?
Haydeé Barroso: We have always had an interest in financial markets. Even as kids I remember reading news about economics and business and discussing them with Paul.
Back in 2013 we heard about this new thing called Bitcoin, which was something like money but built for the Internet era. A cryptocurrency that you could send around the world as fast as an email. Just like a digital version of gold, but way more divisible, portable, and easier to store.
For us it was clear that it was a ground-breaking invention. We both have worked in Finance (I started my career as a strategy consultant for global financial institutions with Boston Consulting Group and Paul worked as a senior software engineer at Morgan Stanley, the US investment bank), and we felt like crypto could radically transform the financial system as we knew it.
Paul Barroso: Yes, just like technology had disrupted transportation or communications in the past, we thought that crypto was going to disrupt finance. For us, the financial system that we knew looked like the "horses" and crypto were the "cars".
We got super excited about it, betted on the "cars" and started investing in Bitcoin. Since then, we have experienced all the ups and downs of the market and the whole roller-coaster of emotions. But also, we have been lucky enough to see first-hand the evolution of the crypto space.
Now, more than eight years later, we can say without a doubt that the crypto ecosystem has never been more real, and the fundamentals have never been stronger. It keeps on growing in utility and sophistication and attracting capital and top talent. All the things that we used to dream about years ago are finally happening.
Crowdfund Insider: How did the idea of Atani come to life?
Paul Borraso: What initially was a hobby, became a whole new career. Back in 2017 I decided to go full time in crypto, quit my job at Morgan Stanley and set up a crypto proprietary trading desk.
As a crypto trader, I suffered the pains that go hand in hand with managing crypto, trading on multiple exchanges or dealing with taxes. And the lack of better alternatives drove me to build an early version of what today is Atani.
Haydeé Barraso: I started using the software that Paul had developed and loved it. We also shared this idea with other colleagues in the crypto space, and everyone wanted Atani so hard that we thought that it could go beyond being just a tool for personal use. Atani could become something bigger that helped millions of crypto traders and investors around the globe.
In 2019 we left our previous jobs and went on to build Atani. We are proud that a set of high caliber venture capital firms and angel investors supported our vision from the very early days, and that an amazing team joined us to make this vision a reality.
Crowdfund Insider: What makes Atani stand out compared to other crypto trading platforms?
Paul Barraso: There are a number of factors that make Atani unique.
First of all, at Atani we are obsessed about the users (crypto traders and investors) and their needs. We do not think in terms of isolated services like just trading, or charts, or alerts, or taxes, but in terms of what a crypto trader needs.
Atani is a "one-stop-shop". We have integrated more than 20 of the major global crypto exchanges and all the tools any trader needs in a single platform. Now with Atani, anyone can manage all their trading, portfolio tracking, charting, alerts, tax reporting, and so on from a single interface.
Second, at Atani security is a top priority. That is why we have built a non-custodial app. Users always have control over their keys and funds. That is a huge advantage versus most trading platforms, which are cloud based and store users' keys in their servers. This means that in the unlikely event that Atani gets hacked, it would be impossible for hackers to steal users' funds or keys, given we do not hold them.
Thirdly, Atani enables users to connect directly to the backend of exchanges. That makes real-time trading possible and also helps users avoid downtime of exchanges when their webs crash due to high demand. Even if the web of Binance is down, users can keep on trading on Binance via Atani.
Last but not least, Atani is completely free. If you take into account the price of each of the services that are bundled within Atani, it means that Atani users are saving anywhere between 300 to 1,500 USD a year in fees.
Crowdfund Insider: What are some of the goals you've set for Atani's success?
Haydeé Barroso: There are two rules we live by. First rule is that, to build the best product, you need the best team. That is why, one of our priorities is to always attract the best talent. So far, we feel humbled by the quality of the professionals that have joined us in this adventure. Being part of an A-team makes you feel like there is no challenge you can't overcome.
Second rule is that, to build a successful business, users must love your product. That is why we try to be as close as possible to the crypto community. Interacting with crypto traders and investors, learning about how they are using Atani, what they like about it, what they are missing, and so on is a core part of what we do. We take all the feedback that we receive very seriously and use it to shape our product roadmap and priorities.
Crowdfund Insider: What do you think traders need most?
Paul Barroso: As we see it, lack of usability is the main flaw of crypto. As of today, you either go to a walled garden, such as Coinbase or Robinhood, that is limited in functionality, only lists a few tokens and has excessive costs, or you must resort to multiple and disconnected vertical solutions for trading, price and liquidity monitoring, charting, portfolio tracking, alerts, taxes and so on.
Atani exists to solve that. We follow a user-centric approach, and are obsessed about delivering accessible, end-to-end solutions for crypto traders and investors.
Crowdfund Insider: What attracts exchanges to Atani?
Paul Barroso: I think that exchanges are attracted to Atani because, instead of competing with them, we help them grow their businesses. We remove a lot of the hassle and make it easier to interact with exchanges and trade. That brings more potential users, more engagement and larger trading volume to the exchanges. The feedback we are receiving from the exchanges we have integrated is great, and many more are knocking on our door to be included in the platform.
Crowdfund Insider: Who is the audience that is using Atani?
Haydeé Barroso: Anyone who has already opened, or is thinking about opening, an account at one of the major crypto exchanges that we support (Binance, Kraken, Coinbase Pro, Kucoin, Bitfinex, Bitstamp, Huobi, Bittrex, etc.) is a potential user of Atani.
That is why we serve a global and diverse audience. From small investors who just have an account at one exchange, want to monitor their holdings from the comfort of their desktop and get their tax report in just one click, to experienced traders that actively manage a portfolio of multiple assets across a set of exchanges and need to chart, set price alerts and analyze the orderbooks in real-time as part of their trading strategies.
Crowdfund Insider: What do people really like or prefer using when working with Atani?
Haydeé Barroso: Obviously, people love the fact that they can manage all their exchange accounts from a single interface, the fact that tax management is integrated, the security of a non-custodial app, and that the product is free, among many other things.

But I think that, above all, people value our focus on making crypto accessible and easy to deal with, the fact that we react to feedback and that we are building our product hand in hand with the community.

Sponsored Links by DQ Promote