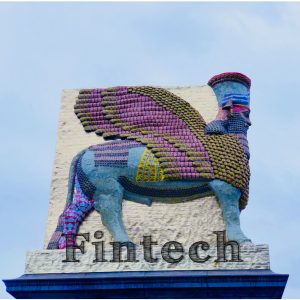 Amro Partners, the leading Build to Rent and PBSA investor and operator, has introduced a Venture Capital division that aims to invest in transformational Proptech and Fintech initiatives that address major pain points and promote new, customer-focused business models.
Supported by a family office, Amro is looking to make several strategic investments during the next twelve months. The company says it will mainly focus on technology initiatives that make a considerable impact on the built environment space, which includes carbon reduction and sequestration, waste management, financial inclusion and customer-focused models that enhance the user experience (UX).
The company further noted that it will be working as co-investors and strategic advisors, offering deep industry knowledge and the chance to test out MPV (Minimum Viable Products) in the residential living sector.
Amro's first investment in the residential property transaction platform Coadjute should help with reducing or eliminating inefficiencies in residential property transactions by digitally connecting purchasers, sellers, estate agents, conveyancers, surveyors, mortgage brokers, and lenders.
By leveraging blockchain or distributed ledger tech (DLT), Coadjute lets all parties involved in a property transaction share relevant data and documents in a secure manner via their software, which helps lower costs, while also reducing the risk of fall-throughs and expediting the process of purchasing and selling homes.
After several successful pilots, the Pre Series A funding round should enable Coadjute to make investments in its B2B SaaS team while also supporting the gear up to launch in the summer months of this year.
Ami Kotecha, Head of Venture Investments at Amro Partners and Director on the Board of the UK Proptech Association, stated:
"Customer and end-user experience is a key theme of our venture investment strategy, and our investment in Coadjute encapsulates that commitment. There are around one million transactions in the UK housing market every year, with a home being the single largest asset for many people. A vast majority of those transactions are conducted using semi-automated, duplicative processes that make buying or selling property expensive and fraught with friction and risk. In addition to our capital investment, we look forward to supporting Coadjute with residential sector insights and industry-wide connections."
Dan Salmons, CEO at Coadjute, remarked:
"I'm delighted to have Amro Partners joining our panel of investors in Coadjute. With their deep expertise in the property market, they bring first-hand knowledge of the industry and share our passion for making the process of buying and selling property radically better through digital connectivity. We look forward to working together with Ami, Raj and their team over the coming months as we launch and scale our unique blockchain network."
Sponsored Links by DQ Promote