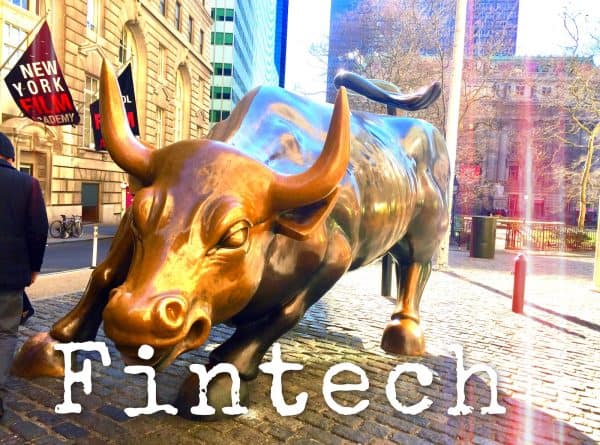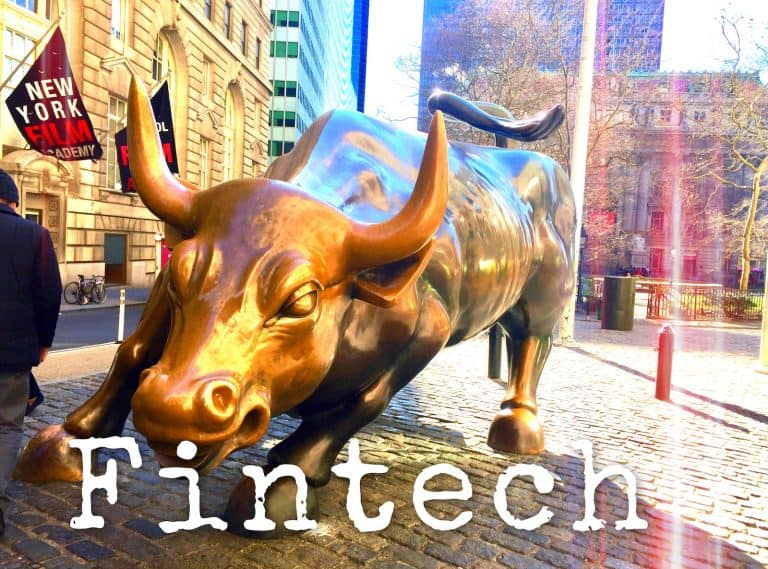 The Financial Technology Association (FTA) announces the formation of an advisory board. The new board will help guide the nascent group's mission to proactively guide regulation and policy in the booming Fintech sector. Founded in March, the FTA has moved quickly to boost its ranks with top Fintech experts to both educate and work directly with policymakers.
Daniel Gorfine, a prominent voice in the Fintech sector and FTA Senior Policy Advisor, said the advisory board is indicative of the FTA's commitment to receiving robust and independent feedback from a diverse set of leaders in the financial technology and policy space:
"FTA's advisory board will strengthen the Association's work and help member companies continue their work to drive financial inclusion, equity, and opportunity."
The FTA has shared a list of the advisory board members and as well as comments by the members.
Timothy Massad, former Chairman, U.S. Commodity Futures Trading Commission: Tim served as the Chairman of the Commodity Futures Trading Commission (CFTC) from 2014 to 2017. Prior to his tenure at the CFTC, he served as the Assistant Secretary for Financial Stability at the United States Department of the Treasury. He is currently a Research Fellow at the Harvard Kennedy School and an Adjunct Professor at the Georgetown University Law Center.
"The financial sector constantly innovates, and we must modernize our regulatory framework to address the advantages that innovation can bring, particularly in terms of greater financial inclusion, while making sure it does not lead to excessive risk. I welcome the FTA's commitment to sound regulation that can protect consumers and investors and improve financial inclusion and overall outcomes."
J. Christopher Giancarlo, former Chairman, U.S. Commodity Futures Trading Commission: J. Christopher served as a Commissioner for the Commodity Futures Trading Commission (CFTC) from 2014 to 2019 and as Chairman from 2017 to 2019. Now, he serves as Senior Counsel at Willkie Farr and advises several financial technology companies. Chris is the co-founder of the Digital Dollar Project, a non-profit think tank dedicated to digitizing the U.S. Dollar. Throughout his career, Chris has been a well-known and well-respected advocate and expert on financial technology innovation.
"I applaud the formation of the Financial Technology Association and believe strongly in the need to ensure that regulation keeps pace with inevitable digital change. Now is the time to build the digital infrastructure and advance digital financial services models that benefit consumers and ensure a leadership role for the United States in shaping the future of finance."
Sheila Warren, Head of Data, Technology, and Digital Assets and Member of the Executive Committee, World Economic Forum: Sheila brings extensive experience related to the financial technology industry, serving as the Head of Data, Blockchain and Digital Assets at the World Economic Forum. She also holds advisory positions at multiple financial technology institutions and organizations. As a global expert in financial technology, Sheila collaborates with global regulators, companies, and NGOs to explore the benefits of fintech adoption. Sheila is an influential advocate for diversity and inclusion in the industry.
"Technological innovation holds substantial promise in advancing financial services equity, inclusion, and opportunity both in the U.S. and globally. I welcome FTA's focus on shaping innovative and well-informed regulation that ensures fintech's inclusive growth. I look forward to working with the FTA and its members on a better future of finance."
Anthony Alexis, former Head of Enforcement, Consumer Financial Protection Bureau: Anthony previously served as the Head of Enforcement of the Consumer Financial Protection Bureau (CFPB) and assistant U.S. Attorney. He is now a Partner at Goodwin Procter LLP and brings a unique perspective with his experience in shaping and enforcing the regulatory environment.
"Companies that understand the importance of compliance and safeguarding consumers will be those that prove to be sustainable and of real benefit to Americans and the economy. I look forward to sharing my perspective on how innovators can build new models responsibly and live up to the promise financial technology offers."
Jo Ann Barefoot, CEO & Co-founder of the Alliance for Innovative Regulation: Jo Ann is CEO and Founder of the Alliance for Innovative Regulation (AIR) and host of the podcast show Barefoot Innovation. A noted advocate of "regulation innovation," she is Senior Fellow Emerita at the Harvard Kennedy School Center for Business & Government. Jo Ann previously severed as the Deputy Comptroller of the Currency at the Office of the Comptroller of the Currency (OCC) from 1978 to 1982.
"Technological innovation is impacting how we provide financial services and how we regulate, creating both new opportunities and new risks. I applaud FTA's recognition of the importance of regtech innovation and forward-leaning regulatory oversight models that incorporate technology to improve regulatory efficiency and its effectiveness, especially relating to consumer financial health. I look forward to engaging with the FTA's members on how to advance digital regulation."
Richard Berner, former Director, Office of Financial Research: Dick served as the first Director of the Office of Financial Research (OFR) from 2013 until 2017. Prior to his confirmation as OFR Director, he served as Counselor to the Secretary of the Treasury. Dick has been a member of the Economic Advisory Panels of the Federal Reserve Bank of New York and the Congressional Budget Office and of the Board of the National Bureau of Economic Research. Now he is Clinical Professor of Finance and Management Practice at the NYU Stern School of Business and Co-Director of the NYU Volatility and Risk Institute. He teaches Integrated Risk Management and Fintech Regulation.
"Companies and regulators need high-quality financial data to identify risks and opportunities, and innovations in digital reporting promise to improve data quality and reduce costs. I applaud FTA's desire to advance regtech  models and processes, especially now in light of emerging new risks, and I share its desire to modernize and improve financial regulation for the benefit of consumers and businesses."
Ben McAdams, former Congressman from Utah: Ben served as a member of the U.S. House of Representatives (D-UT) from 2019 to 2021. As a founding member of the House Financial Services Task Force on Financial Technology, he was an avid supporter of responsible fintech innovation while serving Utah's fourth district. Prior to Congress, he served as mayor of Salt Lake County and was a Utah state senator.
"I have been at the forefront of ensuring that federal banking regulation keeps pace with financial services innovation and believe strongly that modern chartering approaches can safeguard consumers by bringing more financial services activity into the regulated banking space. I am aligned with FTA's important focus on modernizing the regulatory perimeter and look forward to working with its members."
Staci Warden, Executive Director, Global Market Development, Milken Institute: Staci is the former Executive Director of Global Market Development at the Milken Institute and has spent her career executing, managing, advising, and writing on issues across several fields including innovative finance and FinTech. Prior to the Milken Institute, she worked at JPMorgan and Nasdaq. Staci is currently Chair of the Rwandan Capital Markets Authority, a cabinet-appointed position.
"I have spent a career advancing consumer and market outcomes by responsibly leveraging financial technology innovation, and supporting organizations like FTA that understand the importance of regulation. FTA member companies represent the leading financial technology companies in the U.S. and have an opportunity to shape policy for the next generation of financial services."
Sponsored Links by DQ Promote