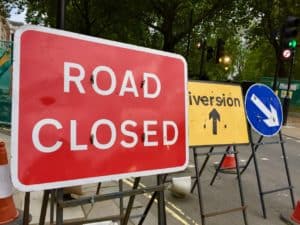 At the end of last month, the UK Financial Conduct Authority (FCA) announced that Binance Markets Limited was no longer permitted to undertake any regulated activity in the UK. Binance Markets is part of the broader Binance Group – a company that powers the largest cryptocurrency exchange in the world. Binance soon posted a notice stating that Binance Markets Limited is a company incorporated in the UK and regulated by the FCA adding that BML is a separate legal entity and does not offer any products or services via www.binance.com.
Today, multiple reports are indicating that the FCA's block on Binance is filtering through the system as Barclays will no longer allow its UK customers to transfer funds to Binance. While the news should come as no surprise, the FCA's actions foreshadow the growing scrutiny by global regulators and the rather unregulated landscape of crypto exchanges.
Crowdfund Insider received a comment from Chris Chapman, a Partner at Mayer Brown, on the crackdown on crypto companies, and the difficult balance of encouraging innovation but protecting the public:
Chapman said that UK regulators, like other regulators, want to facilitate innovation and attract Fintech business to their jurisdictions.
"They need to balance this with protecting consumers and the market and policing financial crime," said Chapman. "Some activities involving crypto-assets are already regulated in the UK. Some crypto asset firms may need to be registered with the UK authorities and follow anti-money laundering rules (AML). Other firms may need to be more fully authorised and follow more detailed rules. It is also true that some crypto asset activities are not regulated in the UK, and it is not always easy to police offshore firms. However, that does not mean UK regulators are powerless. For example, they may take action in relation to misleading marketing and they may recommend to other UK regulated firms, such as payment services providers, that they should not do business with certain crypto asset businesses. The scope of crypto asset regulation is also increasing."
Chapman added that the current pace of change may be slow but as the importance of crypto increases things may speed up.

Meanwhile, UK Binance customers may need to migrate their holdings to other crypto platforms other than Binance.

Sponsored Links by DQ Promote