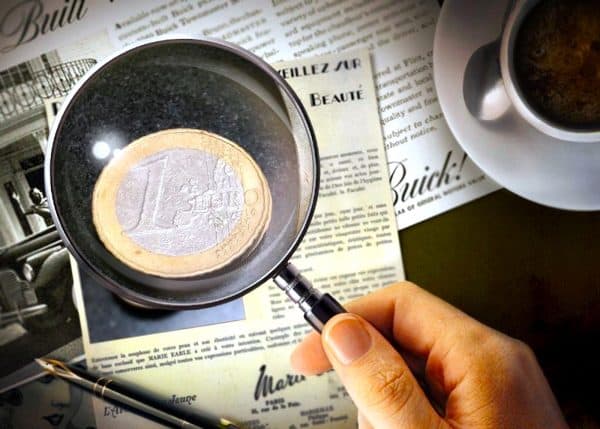 Mosaic Smart Data, the real-time capital markets data analytics firm, and Limeglass, the financial research innovation firm, have teamed up to enable banking platforms to tap into the value that lies within the research reports associated with the transactions their customers have performed.
Mosaic and Limeglass are backed by J.P. Morgan, which has invested in each firm following their graduation from its In-Residence program for Fintech firms. The bank has helped with deploying their platforms as well.
Mosaic's platform is a real-time guided analytics tool for capital markets performance. The integration of Limeglass's tech should allow Mosaic users to take advantage of research which they can now access. Previously, these documents were not available, so Mosaic had not been able to to sift through them all in an efficient manner.
For banks' sales and trading teams, Mosaic serves as a GPS in order to navigate the fixed income, currencies and commodities (FICC) markets by bringing together all transaction data from across the organization and external sources.
After the data has been aggregated, it's normalized and  advanced AI and machine learning algorithms are used to extract actionable insights from the data. Through its partnership with Limeglass, Mosaic will be applying this same approach to conducting research.
The relatively large volume of financial research, and the lack of proper tools for delivering it in a appropriate manner, means that market participants have to spend a long time searching through emails to find details on the trades they may be considering.
Customers might never be able to discover key research information that may be very important when making investment decisions. Research from Celent reveals that Cloud-enabled data analytics tech will be among the top investment priorities for CIOs between now and 2025.
By digitizing and atomizing research data, Limeglass allows traders and sales professionals to quickly read all the important paragraphs within their research library without having to review the complete documents. This should help with saving a lot of time as well as effort.
Mosaic users may search for a keyword – for instance, a specific asset like "gilts" or "bunds" – and with a single click, they can view only the most relevant research paragraphs related to their specific search criteria.
The net result for the banking platforms is their staff may have longer, more meaningful and personalized discussions with customers – which can lead to better business relationships and considerably more profitable trades.
A global bank that began deploying Mosaic across its front desk reports that its sales division had made 20% more calls, had 22% longer conversations with customers, and this led to more volume seen and executed.
Matthew Hodgson, CEO and Founder at Mosaic Smart Data, stated:
"We built our platform to enable banks to answer three business critical questions: what is happening in the markets that they should pay attention to, why it matters and what action should be taken to seize the opportunity. Research is a key resource when it comes to answering these questions, but as with data, it is often in a format that is woefully unfit for purpose, and traders and salespeople lack the tools to aggregate it and analyse it at the speed their roles demand. The alliance with Limeglass is a natural fit as we share a common goal of helping banks make better use of the huge volume of information produced by their organisations to benefit their clients."
Rowland Park, CEO and co-founder at Limeglass, remarked:
"The Mosaic Smart Data and Limeglass alliance is adding to the relationship between bank sales teams and their customers through personalising services, targeting information, ideas, opportunities which really take into account the individual need, interests and past behaviours of the customer. In short, by providing personalised, relevant research, banks can demonstrate they understand their client."
Stephane Alex, Head of the Global Customer Marketing Group at MUFG, added:
"In the race to provide clients with the most relevant and customised insights, the most natural link is between understanding the client's transactions in real time and the firm's research most relevant to that activity. By leveraging the full breadth of the firm's institutional data assets and utilising forward-thinking technology, salespeople are now able to understand their clients' top priorities and also provide hyper-personalized research directly relevant to them. This is what client experience and engagement is all about."