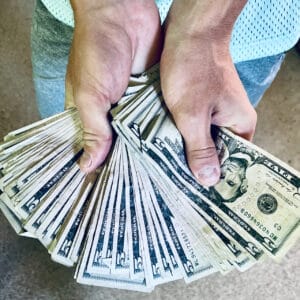 Binance USD, a major stablecoin issued by crypto exchange Binance, has reached its $10B market cap milestone and has entered the top 10 digital currency rankings, the company confirmed in a blog post on July 15, 2021.
Binance USD has already exceeded $11 billion in market cap at the time of writing according to CoinMarketCap data.
The Binance team says they're pleased to confirm that BUSD is now ranked 3rd among stablecoins in terms of market cap. In less than 2 years since its launch, BUSD has become "one of the fastest-growing cryptocurrencies while featuring a variety of utilities, from trading to lending and payment."
Binance also explains that BUSD is "a 1:1 secure and compliant USD-backed stablecoin issued by Paxos and approved by the New York State Department of Financial Services (NYDFS)."
While commenting on some of the "benefits" of the Binance ecosystem, (which include a "diverse" portfolio of crypto products and services as well as some of the sector's lowest trading fees), the exchange claims that it has played a "crucial role in BUSD's initial breakthrough, which resulted in the market cap rising from $30M at the beginning of 2020 to $1B at the end of 2020."
Binance further reveals:
"Users chose BUSD for a combination of reasons, including the stablecoin's strict compliance standards, wide range of use-cases and support for a diverse set of yield products. The market cap grew from $1B to $10B in less than half a year, making BUSD the second-largest asset by market cap on Binance Smart Chain (BSC), as well as the number one in terms of total locked value (TVL)." 
Binance further reveals that BUSD was the "most widely used stablecoin on BSC." The company added that BUSD managed to achieve this growth "in record time, outpacing efforts by competitors by 100 days."
While sharing some key BUSD milestones, Binance noted:
July 15, 2019. BUSD Launched (First batch issued)
March 10, 2020. 100M Market Cap Milestone
August 6, 2020. Listed on the approved Greenlist of NYDFS
January 1, 2021. $1B Market Cap Milestone
June 28, 2021. $10B Market Cap Milestone
(Note: for more details on this update from Binance, check here.)
Binance CEO Chengpeng Zhao recently shared a letter reflecting on the company's progress and their road ahead.
Chengpeng Zhao or CZ writes that when Binance launched around 4 years ago, the crypto industry was "still in its infancy – with few early adopters and no clear standards."
He adds that within a relatively short time-frame, the crypto space has "drastically grown and evolved: there are now more crypto offerings, an increasing number of first-time crypto users and a lot more attention and debates on how the crypto industry should move forward."
He added:
"Given the recent hyper-focus on regulation when it comes to Binance, I would like to take this opportunity to share our historical background and principles, clarify our stance and commitment, and outline our approach and plans for regulations and the sustainable development of the crypto industry going forward."
Prior to the existence of clear guidelines for the sector, CZ claims that Binance has always held themselves "to the highest standard to prioritize our users' best interests — a goal that we share with regulators around the world."
He continued:
"We have requirements for using our platform and set industry standards: strict insider trading policies (no active trading of any asset within 30 days), a Secured Asset emergency fund (SAFU) to protect user assets and rigorous listing standards and firewall to separate out the listing team." 
He confirmed:
"We also invested in educational resources early on via Tutorials and Binance Academy to help users of all backgrounds make informed decisions on crypto. For higher risk products, we set limits and protections to encourage responsible trading."
CZ further claims:
"We also protect our users through our work with law enforcement agencies such as the U.S. Internal Revenue Service (IRS),  the UK South East Regional Organized Crime Unit, and many more to crack down on cybercrimes such as money laundering, terrorist financing and scams."
He reveals that this year, they have "completed assisting 5,600 investigation requests already, which is 100% more than those in 2020." Recently, Binance supported "the takedown of a prolific cybercriminal ring responsible for laundering over $500M worth of damages from dark web operations and high-profile cyber attacks," CZ claims.
He adds:
"I believe that the numerous decisions we made to protect users' interests is why they chose to be with Binance, which has helped us to grow quickly in the past four years."
He continued:
"Four years later, we are seeing wider adoption of cryptocurrencies globally and the need for clearer regulatory frameworks in different countries. More regulations are, in fact, positive signs that an industry is maturing, because this sets the foundation for a broader population to feel safe to participate in crypto."
CZ further noted that he thinks a "well-developed legal and regulatory framework in the long term will be a solid foundation that truly makes crypto essential in everyone's daily life."
The Binance CEO added that "clarifying and building the first set of standards is critical for the industry's continued growth" and the company "wants to be a positive contributor."
He also mentioned:
"As I said at the end of 2020, compliance is a journey – especially in new sectors like crypto. The industry still has a lot of uncertainty. We also recognize that with the growth comes more complexity and more responsibility."
He acknowledged that as a 4-year-old startup, Binance still has "a lot of room to grow." Binance has "grown very quickly and we haven't always got everything exactly right, but we are learning and improving every day," he confirmed.
CZ further noted that they now hope "to clarify and reiterate our commitment to partner with regulators, and that we are proactively hiring more talent, putting in place more systems and processes to protect our users."
He shared what he believes are "some tangible steps" they are now taking and will continue to take:
"Growing our international compliance team: We have grown our international compliance team and advisory board by 500% since last year. Notable appointments include former FATF Executive Secretary Rick McDonell and former Head of the Canadian delegation to the FATF Josée Nadeau as compliance and regulatory advisors, as well as Max Baucus, the former US Senator for Montana and US Ambassador to China, to provide high-level guidance – these are the first of many high-profile additions to our team. We plan to double our team size by the end of the year, with qualified and experienced advisors to support." 
He further revealed that Binance is further expanding their "robust" compliance partnerships: "we have implemented new controls and regulation technology with partners such as CipherTrace to instill further protections for our users."
He further claims that they have now "cleared multiple external anti-money laundering (AML) audits — a strong validation of our current AML controls and partnerships."
He added:
"Localizing our operations and business to comply with local regulations: We are committed to being compliant with appropriate local rules wherever we operate. In four years we grew from a startup to where we are today."
He clarified:
"Binance.com is not available to US users, while there is a brand partnership with Binance.US, which is a fully independent entity that is a compliant and regulated exchange in the US, to provide US users with a safe, secure, and compliant trading platform."
The Binance CEO concluded:
"Our vision is to increase freedom and inclusion for a better society. We firmly believe that our industry will benefit people around the world, through the creation of inclusive financial opportunities and freedom of money."
Sponsored Links by DQ Promote