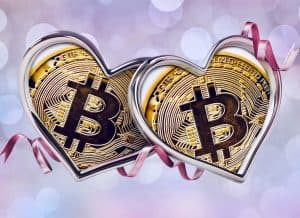 More than half (54 percent) of panelists in Finder's latest Bitcoin Price Predictions Report believe Bitcoin will overtake fiat as the dominant form of global finance by 2050, with 29 percent believing it will happen by 2035.
While Bitcoin's value is predicted to drop to $25,112 it is predicted to rise to $66,284 by Dec. 31. Keep holding onto it as the growth will continue, predicts Thomson Reuter's technologist and futurist Joseph Raczynski, who is even more bullish in believing Bitcoin will overtake fiat by 2025 when its value will hit $150,000.
"Some countries will leverage BTC as their primary currency of choice. With fixed circulation, ease of transfer, it will serve them well to move to a 'bankless' model inherent in this ecosystem," Raczynski said.
The positive sentiment is far from universal, however, as 44 percent of panelists never expect Bitcoin to dominate.
"Ultimately I think Bitcoin (and many other cryptocurrency assets) will lose out to central bank digital currencies – many of which will be live by the end of the decade," University of Western Australia associate professor Lee Smales said.
As a whole, the group is quite optimistic about Bitcoin's growth patterns. They predict an average valuation of $318,417 at the end of 2025 and a $4.3 million price tag by 2030. Remove RealFevr blockchain head Pedro Febrero's atmospheric $100 million guess and the average falls to just north of $1.4 million.

Three in 10 (31 percent) believe environmental concerns will have a significant or very significant impact on Bitcoin's price. More than half (55 percent) don't think Bitcoin should move to the more environmentally friendly Proof-of-Stake model, while 24 percent think it should and 21 percent are unsure.

Sponsored Links by DQ Promote