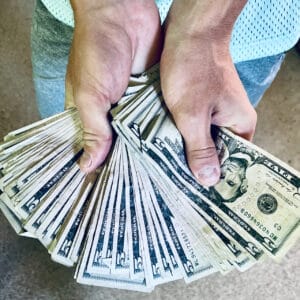 Biconomy, a multichain relayer infrastructure network and transaction platform that enables Web3.0 developers to easily build applications, has revealed that it secured $9 million in a private funding round that was led by DACM and Mechanism Capital, along with contributions from  Coinbase Ventures, Coinfund, True Ventures, Bain Capital, NFX.
Other investors in Biconomy include Proof Group, Ledgerprime, Huobi Innovation Labs, Primitive Ventures, Genblock and Rarestone Capital as well as angel investments received from Stani from Aave, Hasu, thegostep of Flashbots, Prabhakar Reddy from Falcon X, Arbitrum founders, among others.
The completion of this round of financing "includes participation from previous investors including Woodstock Fund, Eden Block, and Zee Prime Capital," according to an update shared with CI.
Web3.0 apps are facing critical roadblocks to user adoption such as complex user onboarding and "confusing" transaction experiences, the update from Biconomy explained.
At the core of Biconomy's mission is "to facilitate easy access to decentralized blockchain interactions and create seamless multi-chain experiences," the firm's management told CI.
By enabling use-cases like gasless transactions, gas payments in ERC20 tokens, instant cross-chain transactions & easy onboarding to scaling solutions, Biconomy "reduces the friction between blockchain-based applications and end-users," the announcement noted.
Ahmed Al-Balaghi, CEO of Biconomy, told Crowdfund Insider:
"The plethora of bottlenecks of Web3.0 transactions, such as gas fees, ETH-only payments, complicated onboarding processes, and fragmented L2s along with a booming multichain ecosystem emerging have created major challenges for blockchain adoption. If we are able to solve even a fraction of those challenges, we believe we will be able to onboard the next billion users into the DeFi and broader web3.0 ecosystem."
The additional funding should help with propelling Biconomy "to further scale its current products, as well to ensure its multi-chain transaction infrastructure for next-generation Web3.0 applications."
As noted in the release:
"It will decentralize its relayer network, including making essential technological developments, as well as expand its business ventures putting an emphasis on community growth. Biconomy has dubbed this phase 'the revolution of Web 3.0 interactions'."
Andrew Kang, Managing Partner at Mechanism Capital, explained that Biconomy's plug and play SDK and APIs "enable developers to offer a convenient Web3.0 experience removing many of the friction points users are currently facing,"
He also noted that they're "abstracting away blockchain complexities for applications end-users which drastically helps to reduce drop-off rates and increase user retention."
Biconomy has grown rapidly since it was founded back in 2019. To date, the company has raised a total of $10.5 million. Biconomy has handled more than 3.6 million mainnet transactions "representing $572 million transaction volume for 30+ live integrations on all major chains." They're  also on an "exponential trajectory" with more than 200 decentralized application (dApp) integrations in the pipeline.
Adan D'Augelli, Partner at True Ventures, added:
"By enhancing developer and end-user experiences, Biconomy is paving the way for how blockchain applications are built. The technology they have created will be a core infrastructure for the future of blockchain-enabled digital economies."
In addition to the new round of funding, Biconomy is now preparing to issue its native token $BICO. As part of "decentralizing" their multi-chain infrastructure, Biconomy intends to introduce a token that will "secure the network, enable community governance and incentivize all stakeholders."

Sponsored Links by DQ Promote