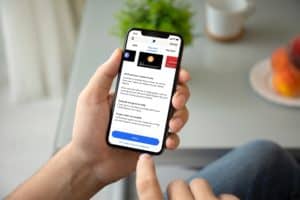 PayPal Holdings, Inc. (NASDAQ: PYPL) announced its Q2 2021 results on July 28, 2021, for the period ended June 30, 2021.
As noted in the announcement, the earnings release and related materials discussing these results may now be accessed at its investor relations website.
PayPal Holdings, Inc. confirmed that they hosted a conference call "to discuss these results at 2:00 p.m. Pacific time (5:00 p.m. Eastern time) today" (already took place on July 28, 2021). The recorded conference call is available here.
As mentioned in the announcement, PayPal has remained at the "forefront" of the digital payment revolution for 20+ years. By leveraging technology to make financial services and commerce "more convenient, affordable, and secure," the PayPal platform is "empowering" 400 million+ consumers and merchants in over 200 markets "to join and thrive in the global economy."
As noted in PayPal's report:
Q2'21: TPV reaches $311 billion with more than 400 million active accounts
Total Payment Volume (TPV) of $311 billion, "growing 40%, and 36% on an FX-neutral basis (FXN); net revenue of $6.24 billion, growing 19%, and 17% on an FXN basis"
GAAP EPS of $1.00 "compared to $1.29 in Q2'20, and non-GAAP EPS of $1.15 compared to $1.07 in Q2'20"
11.4 million Net New Active Accounts (NNAs) added; "ended the quarter with 403 million active accounts"
FY'21: Raising TPV and reaffirming full-year revenue outlook
TPV growth now "expected to be in the range of ~33%-35% at current spot rates and on an FXN basis; net revenue expected to grow ~20% at current spot rates and ~18.5% on an FXN basis, to ~$25.75 billion"
GAAP EPS "expected to be ~$3.49 compared to $3.54 in FY'20; non-GAAP EPS expected to grow ~21% to ~$4.70"
52-55 million NNAs "expected to be added in FY'21"
Dan Schulman, President and CEO at PayPal, stated:
"On the heels of a record year, we continued to drive strong results in the second quarter, reflecting some of the best performance in our history. Our platform now supports 403 million active accounts, with an annualized TPV run rate of approximately $1.25 trillion. Clearly PayPal has evolved into an essential service in the emerging digital economy."
To view the complete report, check here.

Sponsored