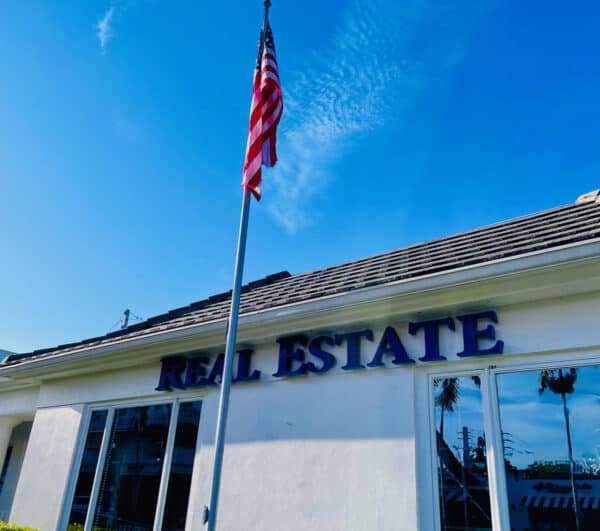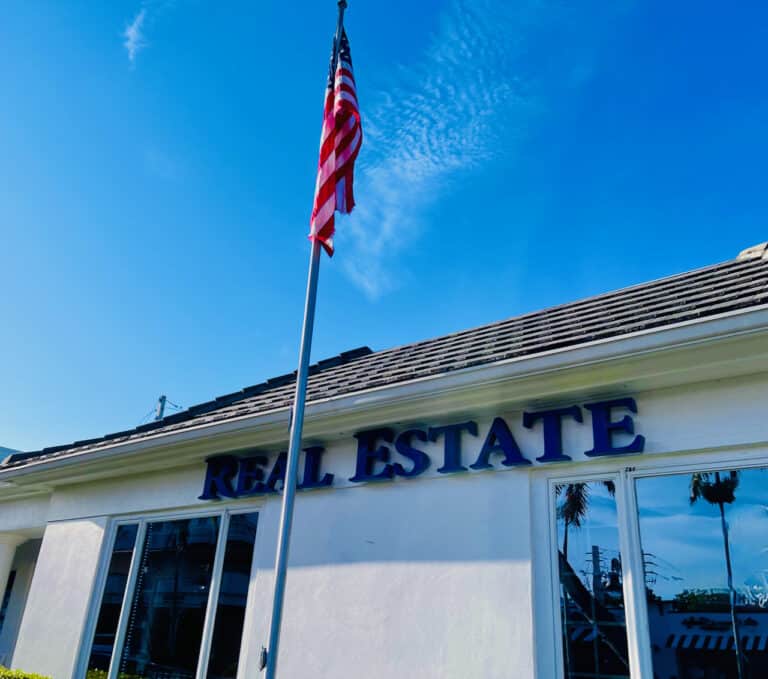 We recently connected with Yair Benyamini, CEO and Co-Founder of Lendai.
Founded during the COVID-19 crisis, the disruptive digital-first lender allows foreign and non-resident investors to buy US properties through an online mortgage approval process that takes around one week. According to Lendai, this is a lot faster than what American home buyers usually have access to.
During our conversation, Yair talked about how foreign investors are planning to reap the rewards of the $3.9 trillion mortgage market – which is notably the largest private debt market in the world. Yair also thinks this market is "ripe for disruption." Additionally, he commented on the common roadblocks or challenges that foreign investors face and how Lendai addresses those challenges. He also discussed how the Coronavirus outbreak has impacted investment.
Our conversation is shared below.
Crowdfund Insider: You've mentioned that your business was founded during the COVID-19 pandemic.
You've described your company as a disruptive, digital-first lender which enables foreign and non-resident investors to buy US properties.
Please explain how you support your clients and also tell us more about your main value proposition.
Yair Benyamini: Foreign investors who live outside of the US face serious obstacles when they try to purchase an American investment property. The vast majority of the time, their applications for a mortgage will be automatically denied — even if the property they're interested in is judged as a solid investment by the bank.
Even if the investor has a spotless credit history in their country of residence, American banks are wary of lending to potential investors with little to no established credit history in the US. It's almost impossible to assess the creditworthiness of a foreign investor, and that means that banks are unlikely to work with them.
This creates a scenario in which the only foreign investors who can purchase in the US are those who already have all cash, up front – this means the super wealthy. Your average middle-class investor is out of luck. It's also critical to remember that in real estate, time is of the essence, so a good deal will likely be snapped up while a foreign investor is dragged through a back-and-forth negotiation with a potential lender.
And the problem exists on both sides of the fence. A foreign investor won't have any luck securing capital from a bank in his own country for a purchase in the US, as the local bank has no way to analyze the risk of the transaction. Not only will the foreign bank encounter roadblocks when repossessing the property in the case of a default on the loan, they also lack the ability to determine whether or not the property is a good investment.
Because of these massive information gaps, American banks, foreign banks, and private lenders shy away from granting loans to foreign investors. This effectively limits foreign investors from making investments based solely on the basis of their equity. And this is exactly the problem that Lendai is solving.
Lendai is a FinTech company that has developed an artificial intelligence-based Triple Digital Underwriting system and an online platform that allows us to provide financing to foreign investors and non-US residents who wish to invest in the U.S. real estate market. With the help of our technology, we are bridging a financial gap for which the traditional banking system has no effective solution.
Via Lendai's platform, a foreign investor can complete the entire loan process (from application to closing) fully online, from the comfort of his own home, whether it's in Canada, UK, Europe, or Australia. Our vision is to empower foreign investors with simple, lightning-fast and cost-effective financing so they can purchase investment properties in the US, earn revenue, and achieve their financial goals.
Crowdfund Insider: You've shared that foreign investors are planning to reap the rewards of the $3.9T mortgage market (the largest public debt market globally). You also think the market is ripe for disruption.
Tell us more about this high-potential market and the types of requirements it will address.
Yair Benyamini: The US housing market is the largest private real estate market in the world and the US mortgage market is the largest private debt market in the world. But despite these impressive metrics, foreign investors have no way to break into the market and purchase US investment properties without having the cash upfront. In today's world, where technology has disrupted, revolutionized, and streamlined nearly every aspect of our day-to-day lives, we think it's time for the financial services market to evolve and follow suit.
When we talk about the previous process for obtaining a US mortgage, borrowers need to sign multiple documents in front of a notary. In the pre-COVID era, this was a significant barrier for non-US residents. Foreign investors needed to gear up for an exhaustive undertaking, which often included hours of travel to the nearest US embassy. Physical presence at the embassy was mandatory for either signing documents in front of a US notary, or getting documents apostilled (legally authenticated.) But today, thanks to regulatory and technology changes, our clients can sign loan documents from anywhere in the world, in front of an online US notary.
We think the time is ripe for a reimagining of the outdated and broken global financial services market. The easing of regulations, coupled with vast leaps forward in technology, can create a situation in which for the first time in history, foreign investors can enjoy a truly global, border-free experience.
Crowdfund Insider: The common roadblocks or challenges that foreign investors encounter is not being able to exercise a wide range of options when acquiring real estate in other jurisdictions.
But, as we discussed, the world is increasingly becoming globalized. How will globalization help your business expand further?
Yair Benyamini: One of the primary motivators for our business is globalization itself! Globalization means better opportunities for investors all over the world, as geographic barriers become less and less relevant when it comes to both finding a solid investment and raising the capital you need to secure it.
The data revolution has a huge part to play in this. Data is what enables Lendai to determine the creditworthiness of an investor across borders, and changes foreign investment from a space that's reserved solely for high net worth individuals, to a democratized sphere that's accessible to a greater swath of society than ever before.
Customers who previously wouldn't have dreamed to "play in the big leagues" with established investors, now just need a computer or mobile phone, and an internet connection. The idea that a middle-class investor in Singapore could purchase an investment property in Florida, sight unseen, while obtaining financing for the property virtually, would have been previously unimaginable just a few years ago.
Crowdfund Insider: What are your plans as a company for the remainder of 2021, and as we look ahead to 2022?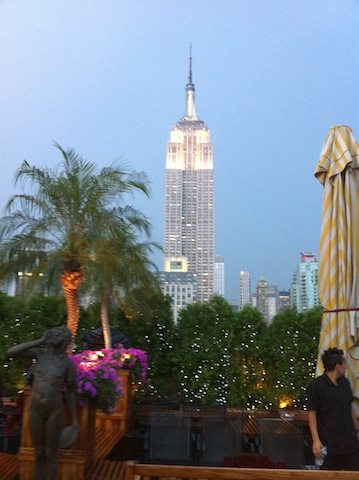 Yair Benyamini: We launched in early 2021 with investors from one origin country, focused on one US state, Georgia. Now, we're operating in seven states and with investors from additional countries.
By the end of 2021, we'll deploy our algorithms in more regions so that we can finance foreign investors from North America, Europe and Australia who are looking to invest in Florida, Georgia, Alabama, Oklahoma, North and South Carolina, Pennsylvania, Ohio, Indiana, Michigan and Texas.
We're also planning to expand our offerings to second-home buyers, non-US citizen investors who are living in the US, and more. We'll also open our Asia office, and will offer mortgages to investors from a wider range of origin countries across more US states.
Our proprietary Triple Digital Underwriting System, built by our in-house Data Science team, is the heart and soul of our business. We're continuously expanding it so that we can bring more value to our borrowers (foreign investors interested in US properties) and our partners, who are realtors, property managers, loan brokers, developers, and more.
Crowdfund Insider: How does your company leverage AI or other decision-making algorithms to enhance its processes?
Is digital transformation going to be a key part of the real estate sector moving forward, globally?
Yair Benyamini: AI is a critical aspect of our business and solution. Our AI-backed Triple Digital Underwriting System is what gives us the confidence to grant cross-border loans with confidence. The decision on whether or not to provide financing comes from our AI system, which leverages thousands of data points which make up an accurate picture of risk and potential revenue.
Our algorithms determine:
The value and the cash flow of the proposed American property, both presently and in the future.
The likelihood of recouping lost capital via the property if the borrower defaults on the loan
The creditworthiness of the foreign investor, and their current financial status in their country of origin.
Moving forward, digital transformation will definitely become a key part of real estate strategy for investors all over the globe. Even established real estate companies are eagerly embracing AI, with everyone from industry titans like Deutsche Bank to multifamily investment firms already using algorithms for smarter decisions.

Based on our AI-driven system, we can provide fast and competitive financing to foreign real estate investors. It allows us to decide to lend in a split second, dramatically shortening the mortgage approval process. Because we're not a middleman and we're providing the capital directly, our borrowers get a leg up on their competition with lightning-fast approval that allows them to seize on a good deal with no delays.

Sponsored Links by DQ Promote