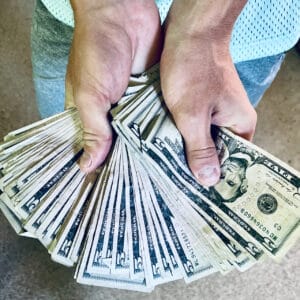 Digital business card platform HiHello has confirmed a $7.5 million Series A round led by Foundry Group, with participation from Lux Capital and existing investor August Capital. Additional investors include HiHello cofounder and CEO Manu Kumar, the co-founders of Lyft, Everlaw, Auth0, Path/June, and Military.com, and product leaders from LinkedIn and Facebook. The funds will be used for hiring and platform expansion.
"HiHello is the first company to develop a digital business card platform that is truly focused on the end-user experience," said Lindel Eakman of Foundry Group. "Physical business cards are outdated and difficult to manage, especially for enterprise companies. We've seen exciting growth with HiHello's digital business cards—companies are realizing how powerful virtual cards are when it comes to networking."
Founded in 2018, HiHello previously announced a $2.5 million seed round in February 2019, led by August Capital, K9 Ventures, and TenOneTen Ventures. HiHello has users spanning across 147 countries, with more than 1.5 million HiHello digital business cards received in the past year.
"While HiHello started as a free app, we had people wanting to pay us for premium features," said Kumar. "Companies are now realizing they can use a software solution to manage their business cards, networking, and contact management needs, which is more sustainable and beneficial than physical cards."
Kumar has co-founded such startups as CardMunch (acquired by LinkedIn), and Carta (now valued at more than $6.9 billion). He also manages K9 Ventures, a pre-seed venture capital fund. K9 is an early investor in Lyft, Twilio, and Auth0, which was recently acquired by Okta.
Eakman and Eugenio Pace, co-founder of Auth0, join HiHello's board.