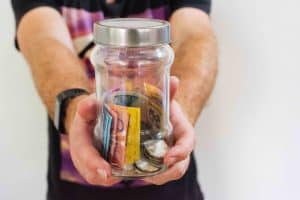 Australia's first "smartbank," 86 400, reveals that it has introduced a new 85% Loan to Value Ratio (LVR) tier for Owner Occupied, Principal and Interest home loans, and has now "removed the need to pay Lenders Mortgage Insurance (LMI) with a 15% deposit/equity, knocking thousands off the potential cost of buying or refinancing a property."
As mentioned in a release from 86 400, dated August 11, 2021:
"Generally, lenders require borrowers to pay LMI when their deposit is lower than 20% of the value of the property, which can end up adding thousands to the total cost of a purchase. 86 400 becomes one of just a handful of Australian banks to waive the need for LMI when deposits/equity are as low as 15%, giving home buyers and borrowers looking to refinance a leg up on the competitive Australian property ladder."
Interest rates for 85% LVR "start from 2.04% p.a. for a 1 year fixed rate under the Own home loan (comparison rate 2.96% p.a.,) and 2.54% p.a. for a Neat variable rate home loan (comparison rate 2.55% p.a.)," the announcement confirmed.
On August 11, 86 400 had also announced a drop in its other "variable and fixed interest rates." The Own home loan 3 year fixed rate now "sits at just 1.85% p.a. for Owner Occupied, Principal and Interest for LVRs 80% and under (comparison rate 2.47% p.a.* based on an LVR of 60% or less) while the Neat variable has also "reduced to 2.09% p.a. for LVRs of 60% and under (comparison rate 2.10% p.a.)."
(Note: for more details on average property prices across Australia and other details, check here.)
Travis Tyler, Chief Product & Marketing Officer at 86 400, stated:
"Today, we've made it even easier for customers to take advantage of 86 400's
… digital home loans, shaving thousands of dollars off the potential cost of a property. We know how tough it can be to break into the housing market and get ahead on your loan, so we're helping home buyers get on the financial fast-track with smaller deposits or equity and very competitive rates."
George Srbinovski, Head of Broker Distribution at 86 400, noted that more than 85% of brokers now have access to their digital end-to-end home loan solutions, which are complete with affordable or competitive rates, "next-to-no" paperwork and "super quick" time to approval.
George added that the hard work does not end here. He also mentioned that they'll continue "to invest and innovate, giving broker partners the options they need to help even more Australians realize their home ownership dreams." To learn more about  86 400 home loans, check here. (Credit criteria, fees and charges apply.)
Led by CEO Robert Bell and chaired by Paul Lahiff, 86 400 began providing services back in September 2019. The company "enables customers to connect their accounts (from over 100 financial institutions) in one place, giving them a better view of their finances."
86 400 makes use of smart tech "to surface the most relevant information about spending, saving" and bills, so that clients are able ot "plan forward, as well as look backwards." Australians can "open an 86 400 account in just 2 minutes, giving them great rates, no monthly fees, plus access to Apple Pay, Google Pay and Samsung Pay."
86 400 is part of National Australia Bank Limited (NAB). 86 400 Ltd has been "granted a full banking license by APRA and is an authorized deposit-taking institution."