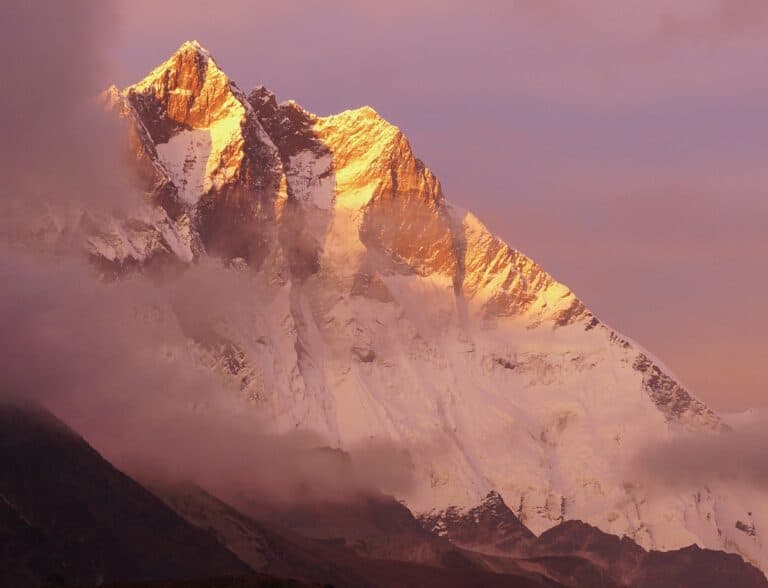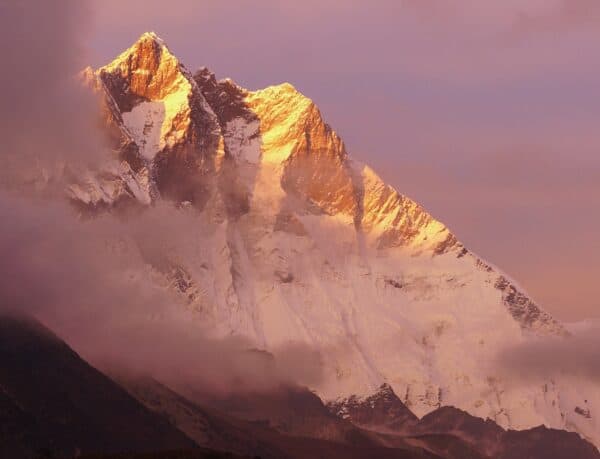 Bob Reid, CEO at Everest, a company focused on providing identity verification, account creation, and DeFi-related financial services, has shared key updates with Crowdfund Insider.
Bob Reid talked about how his company successfully partners with established tech industry participants in order to provide seamless decentralized finance solutions including the facilitation of cross-border payments via regulatory-compliant stablecoins.
Reid, an experienced Fintech professional, discussed during a detailed conversation with CI, how his firm intends to assist companies globally with accessing a better financial system that offers greater yields and interest rates, especially when compared to traditional banks offering zero or even negative rates.
Our conversation with Bob Reid from Everest is shared below.
Crowdfund Insider: Please tell us about your partnership with Oracle, the leading supplier of core banking solutions. What is your company working on?
Bob Reid: We're working on account creation, KYC; Identity creation, KYC for the identity, account creation. Identity is kept in personal storage, what goes on chain is the reference to it (so not the actual data).
Thanks to our partnership, Oracle's institutional clients will be able to use Everest's identification and validation services. Through our robust and secure Application Programming Interface (API), they will be able to validate the identities of their customers and partners and set up accounts for them.
This would help them to reduce the bureaucracy and paperwork involved in the know-your-customer and onboarding procedures. Our solution will streamline the process and make it easier to onboard clients remotely, including across different jurisdictions. This is especially useful in a time when social distancing and online service is what many customers seek.
Crowdfund Insider: You've mentioned that your platform enables identity creation and verification, as well account creation for users or businesses. You're also providing transaction validation services.
How do all these solutions benefit the end-users?
Bob Reid:  Every client has an option to use the full suite of services.
Europe is currently mandating negative interest rates, and the US is close to zero yield or no interest. This is a problem for both individuals and businesses looking to get yields on their savings, as with negative interest rates, you end up paying the bank, not vice versa. One of the things that we offer to our clients is a chance to open a DeFi savings account, move their money there and earn yields of up to 10%. The money is easy to pull out if they want, and can be deposited back to their accounts in traditional banks in just a few clicks.
This is, of course, only a fraction of our full offering, which includes a full stack of financial services. Businesses can also make use of our identification capabilities to remotely onboard new customers and validate their identities.
The suite of services currently available to our clients includes the following: They can deposit their money into what is effectively a DeFi-based savings account, or tap the DeFi ecosystem to get a loan. Everest also processes payments, including those made online, and international transfers, while also offering our customers an easy to use two-way fiat to crypto gateway. Finally, Everest users have access to a range of investment opportunities, from liquidity pools to tokenized stocks.
All of these services come with lower fees and are processed faster than elsewhere in the industry. For example, Everest can do cross-border transactions 50 percent cheaper than traditional remittance companies, and faster than them, too.
Finally, Everest users are able to manage their identity and credentials on multiple platforms and services. It's like having a physical wallet where you can keep not just the cash, but also your identity card, health insurance, receipts, multiple credit cards, etc. With Everest, the users have all of that in one place, protected by military-grade security protocols. What they get is convenience, security, and an all-around banking service operating at a high speed with low fees, all delivered via a single platform.
Crowdfund Insider: You've noted that Oracle will be offering its customers to use Everest for remote onboarding, electronic KYC, AML, virtual account creation, and access to Everest-supplied services such as access to cryptocurrencies, cross-border and DeFi tools.
What are the benefits of using these services? Why should we consider using products developed by Everest?
Bob Reid: First of all, I would like to explain that the services that you mentioned are not exclusive to the partnership with Oracle. Any partner joining our platform can access all of the above on an a-la carte basis in line with their business needs and strategy.
Now, more and more financial institutions are looking to grant their clients access to trading cryptocurrencies, and to DeFi services as well. Many are doing so quietly or seeking indirect ways to get exposure to the cryptoverse, through funds or stakes in miners, but the mainstream interest for the new digital assets is definitely picking up pace.
At the same time, entering this market is not too easy for the established players. They do not have the infrastructure and software to go in, they are not too familiar with this space, the regulations are often not there, the license has to be acquired… There are many hurdles in the way.
By partnering with blockchain natives, crypto companies with a solid understanding of traditional finance too, the traditional players can save themselves a lot of time, risk, and money. Such companies already have all the software and hardware in place, as well as the know-how.
The reason why many in traditional finance are choosing Everest is because we went the extra mile and built our system as an all-around gateway between the crypto world and traditional finance. We are regulation- and compliance-ready, and our platform covers all the core banking needs.
It's a solution that can be easily integrated into the system of a traditional financial institution without disrupting its operations. We offer a full host of banking services along with easy onboarding and KYC procedures.
Signing up with the Everest platform makes for an easy way to offer crypto custodian services without having to spend years on developing your technology and infrastructure and navigating the regulatory and licensing landscape. At the same time, we bring a whole range of benefits for the banks' customers too, including service speed and low fees.
Crowdfund Insider: You've explained that Everest's APIs offer complete data protection, privacy, and are also compliant with applicable regulatory guidelines.
You've also mentioned that this makes Everest a suitable partner for KYC and multi-biometric verification/identity globally.
Tell us how companies or businesses are leveraging these solutions to streamline operations.
Bob Reid: Everest is a European-regulated crypto custodian, and thus adheres to GDPR requirements on data protection, and MLD5 on KYC/AML. Our robust set of biometric identity verification tools does make us a reliable partner for businesses looking to streamline and upgrade their onboarding practices.
One of the examples of such collaborations is our partnership with the Kina Bank. Kina Bank leverages our software platform to onboard both individuals and businesses, as well as for eKYC/AML, and to create virtual accounts creation when sending funds overseas. In the future, it may tap our other services as well.
As I explained, though, Everest's services extend beyond identity verification and remote onboarding. We operate as a financial services platform that offers clients a variety of operations to perform using crypto. Here is how it works: Users and businesses exchange their EUR, USD, PHP, AUD, or MXN for Everest's regulated stablecoin, and we issue instructions on their behalf to convert and send money overseas, or place it into a yield-earning protocol, or trade a given crypto currency.
Crowdfund Insider: What are your plans for the remainder of this year and 2022?
Bob Reid: First of all, we are working on expanding our global footprint this year, developing new partnerships and reaching out to more potential individual users with our full stack of financial services. We are building up our community and looking to raise awareness around our mission and vision.

One of our main goals for 2022 is fostering closer links with the traditional financial institutions that are looking for pathways into the crypto ecosystem. In essence, what we are trying to do here is bring DeFi to the established financial bodies and companies, in a clean and streamlined fashion and in full compliance with all the relevant regulations.

Additionally, Everest will be opening its APIs for third-party developers looking to build decentralized apps based on the Everchain. They will also be able to issue their own tokens. Our stack includes identity management and account creation tools, as well as a ledger and a stablecoin, and this is more than enough to work as a backbone for a whole plethora of projects that would stretch beyond economic activities.

We are looking forward to seeing exciting initiatives in such fields as eGovernment, healthcare, and insurance.

Sponsored Links by DQ Promote