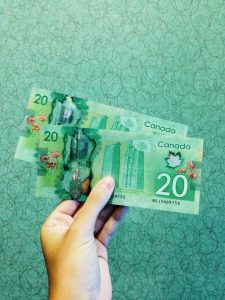 Canadian venture capital firm ThreeD Capital was among the backers of XREX's recent US $17 million Pre-Series A financing round. ThreeD Capital acquired 282,386 preferred shares in the Taiwanese tradetech company for US $400,000.
"We are very excited about our investment in XREX and its commitment to financial inclusion," said Sheldon Inwentash, chairman and CEO of ThreeD. "The cryptocurrency space can be intimidating and complicated, especially for those in emerging economies, where access to resources and financial markets is not easily accessible. XREX is accelerating international trade for emerging economies using blockchain technology in a secure, compliant, and easy-to-use manner. With the company's technology, international focus, and expert management team, we believe XREX has strong growth potential and is solving a critical issue faced by cross-border merchants in today's economy."
"We've known ThreeD Capital for three years and are thrilled to have them participate in our Pre-A round," XREX co-founder and CEO Wayne Huang said. "ThreeD Capital brings a rare combination of broad management experience and a deep understanding of the blockchain industry. We look forward to receiving their guidance and leveraging their network in both traditional and blockchain-focused financial industries." 
XREX is a crypto-fiat fintech company driving financial inclusion via blockchain. It will use the funding to expand its fiat currency portfolio, acquire additional licenses, and forge partnerships with more financial institutions and digital wallets.
Other investors in the round include CDIB Capital Group, SBI Investment, Global Founders Capital, E.Sun Venture Capital, Systex Corporation, Metaplanet Holdings, AppWorks, Black Marble, New Economy Ventures, and Seraph Group. 
XREX closed its $7 million seed round in 2019. Investors in that round included AppWorks (lead), Skype's late co-founder Toivo Annus, Metaplanet Holdings, Black Marble, CDIB, WI Harper, BitoEx, and the Taiwan government's National Development Fund.
"CDIB was an early investor in XREX," said Ryan Kuo, Head of CDIB Capital Innovation Fund. "After witnessing the company's fast revenue growth and their commitment to compliance, we were determined to double our investment and lead this strategic round."
"Our mission is to foster global financial inclusion by leveraging blockchain," Huang added. "Many of our team members are from or have lived in the markets where we serve. We keenly understand the struggles faced by many cross-border merchants who lack safe access to US dollar liquidity."

XREX has developed tools such as BitCheck and MyXchange to help merchants and SMEs in emerging markets reduce forex loss, gain access to US dollars and seamlessly cross over from informal to formal economy. Other services include their mandatory User Public Profile as well as their Risk Level Detector. Reputation Index is set to debut next year. It is designed to bolster safety, transparency and accountability while encouraging social networking.

Sponsored Links by DQ Promote