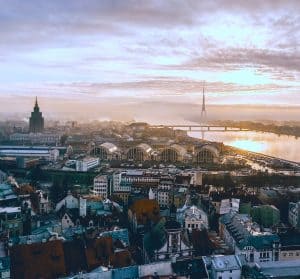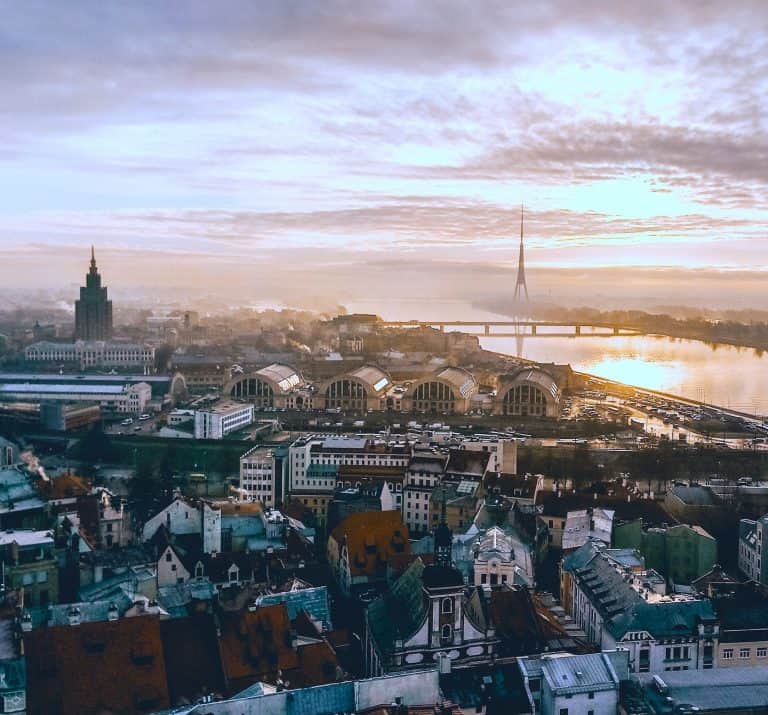 Jeff App, the Latvian Fintech company offering a data-powered loan brokerage platform for unbanked or financially underserved consumers in Asia, has finalized a $1.5 million seed extension round, which was led by J12 Ventures.
Jeff App has now secured a total of $2.5 million. Other firms taking part in the Fintech company's investment round included iSeed Ventures and Toy Ventures, along with contributions from existing investors EstBAN, Startup Wise Guys, and several other angel investors.
The proceeds from the round will be channeled towards expanding the professional team from 15 to more than 40 workers, with a sharp focus on high-caliber workers. The larger team will aim to offer support for faster business expansion, with growth in B2B sales and partnerships, as well as offline services.
Even though Vietnam, Indonesia and the Philippines have some of the most solid economies in the ASEAN region, they're still ranked among the world's most unbanked nations.
Around a billion Asian consumers currently have limited or no access to modern financial services because of the lack of proper financial data, including reliable credit scores. To address these problems,  Jeff will aim to consolidate overall demand and use alternative data sources integrated like behavioral patterns, smartphone metadata, and the clients' digital footprint – which is an approach that has helped with enabling financial inclusion in Vietnam.
Toms Niparts, Co-founder and CEO at Jeff App, stated:
"The data shows that our approach is not only helping people in terms of faster and easier financial comparison, but they are also able to achieve more approvals in a smarter way. Both unit economics and growth have seen unexpected dynamics since the beginning of 2021. We have grown over 9 times between the end of January and August. This extra capital injection will help us to reach even more customers and set up for a strong Series A in 2022." 
Emmet King, Partner at lead investor J12 Ventures, remarked:
"We've been hugely impressed by the execution power of Toms, Reinis, and the whole Jeff team. They have a great vision and ambition for what they want to grow into, and the level of financial inclusion they can bring. We're thrilled now to work alongside them towards that."
Due to the COVID-19 outbreak, the transition to digital financing has been accelerated.
In Asian markets, where financial services have been carried out mostly offline, governments are now taking advantage of the opportunity to establish programs to promote the digitalization of payments and funds flows; financing small businesses; and financially including unbanked and underbanked consumers.
Jeff seems to be a good fit to enable greater financial inclusion. To capitalize on these opportunities and scale its supply-side a lot faster, Jeff App intends to invest resources in marketing, sales, and strategic B2B partnerships.
Niparts further noted:
"With hundreds of thousands of people serviced and millions of products compared in Vietnam alone, larger partners and brands are now interested in engaging and collaborating with us. This opens new opportunities in terms of co-branded services and joint solutions. The extra financing will allow us to hire more data science resources and sales and marketing staff to package and monetise new products and tools in the B2B market. These include Jeff Conversion Score, Jeff Credit Score, Jeff Data API, and more."
Ramnik Arora, Co-founder of Toy Ventures and Head of Product at FTX Trading, the crypto-assets exchange that has secured $900 million, added:
"A billion people in South East Asia don't have access to credit because of a lack of a reliable credit scoring system. This is a major contributor to income and opportunity inequality. The team at Jeff is building on all the financial data we generate in our day to day activities to connect borrowers and lenders in a safe and information rich environment."
After business operations in Indonesia and the Philippines have been established, the Fintech firm intends to provide services in the wider ASEAN region.
Wing Vasiksiri, Co-founder and Managing Partner at iSeed, an Asia-based micro VC fund, said.
"During our conversations with Toms it became evident that he knew the credit scoring and lending space inside out. He provided very thoughtful answers around this hypothesis and offered a unique insight into the credit market in Southeast Asia. We love backing bold founders with deep domain expertise and are very excited to be a small part of Jeff's journey." 
Sponsored Links by DQ Promote