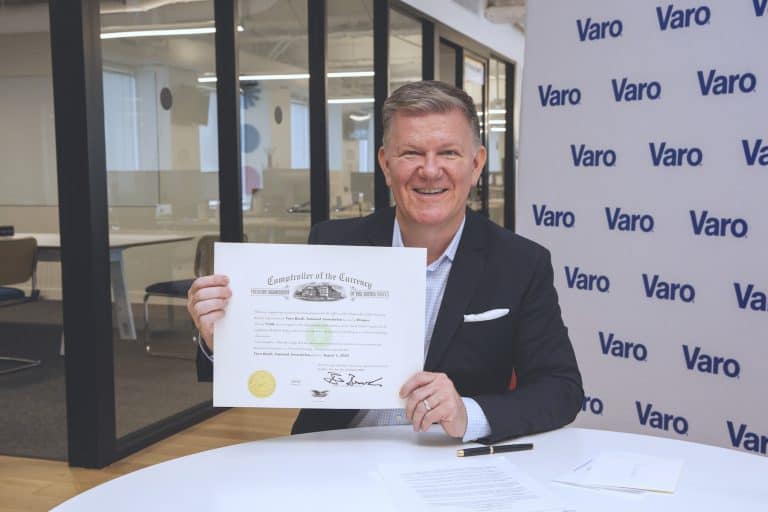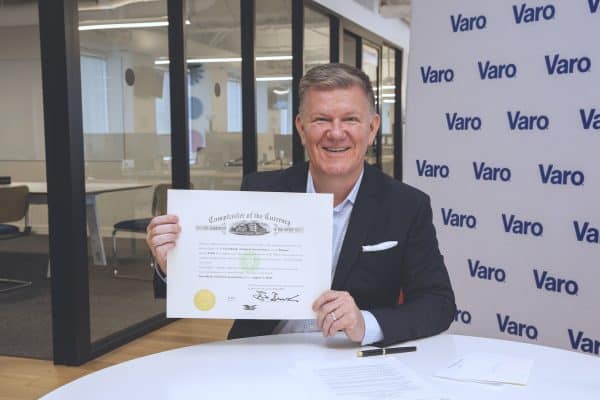 Varo Bank, one of the first, nationally chartered digital banks in the US, has raised a $510 million Series E funding round. The capital was raised at a valuation of $2.5 million, according to reports. Once again, FT Partners was the exclusive advisor for the funding round.
The funding was led by Lone Pine Capital with both new and existing investors participating including Declaration Partners, Eldridge, Marshall Wace, Berkshire Partners/Stockbridge, and money managed by BlackRock.
The funding will be used to further the bank's growth and support product development. Varo has more than doubled its number of accounts to four million in the 13 months since receiving its bank charter.
Colin Walsh, Varo CEO and founder, said the time is now to bring the best of Fintech to the regulated financial system.
"[a system] where consumers no longer have to choose between a sophisticated digital experience and a trustworthy banking partner. This funding accelerates our path to achieving a profitable, transformative, and sustainable business designed to advance financial inclusion for millions of consumers."
Varo Bank aims to offer premium bank accounts minus the minimum requirements and hidden fees. Varo currently offers a Visa bank card, 24/7 mobile banking, free Varo to Varo transfers, FDIC insurance up to $250,000, cashback perks, and savings rates of up to 3% APY.

The digital bank sector is a hot segment of Fintech as consumers shift away from branch banking to managing all of their financial services via a smartphone. This inevitable transition obviously reduces the cost of operations as bank branches no longer need to be staffed and real estate must be purchased/leased and assets managed. Traditional banks have struggled to make the transition by slowly shuttering bank branches while creating an opportunity for agile Fintechs to provide a superior service for less to everyone.

In a chat with CNBC, Walsh explained that "customers do not want to have a dozen apps on their phone to manage their financial lives, they want a trusted provider to help them navigate through the various things that they're trying to solve," effectively foreshadowing a growing portfolio of services.

While many "neo-banks" partner with chartered traditional banks to offer banking services, Varo's go-it-alone strategy will save it more money while maintaining a direct relationship with its users and all of the data. Varo was the very first pure Fintech to receive a national bank charter – a process that took years to accomplish.

Walsh added that now they have a sizable war chest "the fun begins."

Sponsored Links by DQ Promote