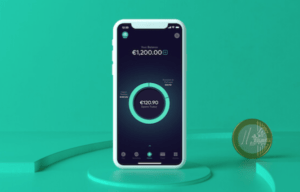 The team at digital bank Starling asks whether you've every agreed to plans for something you "really didn't want to do."
The UK-based banking challenger also asks whether you've "walked down the high street and been unable not buy something from that fast-talking street vendor." Starling Bank writes in a blog post that if the answers to these questions is yes, then you're most likely not the only one. Research from Take Five, a national anti-fraud campaign supported by the financial services sector, has revealed that 92% of UK adults have "said yes to something to avoid appearing rude."
As mentioned in a blog post by Starling, "when it comes to scams, fraudsters will play on the fact that people find it difficult to say no, and try to con them into handing over their personal information or their money."
For example, you could get a call which seems to be from your Internet service provider telling you that your connection might have been compromised. The call could appear to be coming from a number that's actually the same as the one you find when you Google the firm's name, Starling's blog post added. The caller then might tell you that to prevent criminals from stealing all the money in your bank accounts, you have to move your funds to a new account that has been set up for you, the Starling team notes.
The digital bank cautions that "the mention of moving any funds at all should set your alarm bells ringing immediately." The bank also noted that "now is the time to stop, challenge and protect."
Stop
"First of all, if you are contacted out of the blue by phone, text or email, always stop and think: is this person who they say they are?"
As noted by Starling:
"You may have heard of spoofing, where calls or texts are made to look like they're coming from a genuine organization. Email accounts can also be hacked by criminals, or they can set up new email addresses which look very similar to an address you may be expecting to hear from. These are all extremely common techniques used by criminals to make their scams appear legitimate. The fraudsters will also try to rush or panic you in an attempt to manipulate."
Fraudsters may be impersonating Internet providers, Starling Bank warns while noting that they also impersonate banking institutions, law enforcement and HMRC. It's important to remember that "a genuine organization would never call and ask you to move your money into a new bank account to keep it safe, or ask you to immediately pay a fine/tax bill you had no prior knowledge of."
Starling Bank's blog post also points out that "you should never give out your online banking login details or PIN." Starling or other banks would "never ask for these details."
The Starling Bank team further noted that legitimate firms would "always be happy for you to not accept their call, and for you to instead call back on the number that is on their website." Starling also states in its blog to never call back on any numbers that are "given to you on that call, or by email, as these could be scam numbers created by the fraudsters."
As mentioned in the blog post from Starling, Take Five is a national campaign that's being led by UK Finance and "backed by the government, offering simple advice on how you can avoid fraud."
For more details on this update from Starling Bank, check here.