A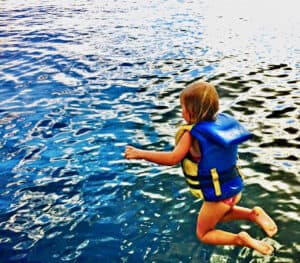 s is the case with any technology, when a new service becomes popular, it will also grab the attention of fraudsters. The latest process to get this treatment is the buy now pay later (BNPL) sector, a service recently adopted by Walmart and Target.
With the busiest shopping season of the year immediately ahead of us, American shoppers, and the companies, marketing to them, need to protect themselves from fraud and, in the case of companies, also safeguard their reputations, advised Jimmy Fong, the chief commercial officer at SEON, a fraud management solution.
Fong explained that BNPL relies on speed and ease of use, with new customers needing to be able to quickly set up the arrangement at checkout without delays, especially due to security checks.
"Fraudsters are paying attention to this, and we've already seen that they are developing ways to commit fraud by exploiting the gaps in BNPL security," Fong said.
The key to BNPL fraud is being able to pretend you are somebody else, by either stealing someone's identity or creating a new synthetic one, Fong added. That is the reason SEON advocates for real-time data enrichment instead of KYC checks, which take time.
"Systems like our own Sense Platform and Intelligence Tool can determine whether somebody is the real deal in the background, without most customers even knowing it's there, making it the ideal solution to preventing Buy Now Pay Later fraud," Fong said.
There are many new companies entering the BNPL sector, Fong advised. When they design their company and establish a preferred path, fraud needs to be top of mind, because if they don't, the minuses might soon outweigh the plusses.
"The novelty of being able to buy things today that you would have previously had to save for months to afford might wear off soon if stories start circulating about fraud in BNPL," Fong said. "The biggest users of the service are young people, who are also the demographic most likely to spread news amongst themselves.
"Word of mouth has propelled companies like Klarna forward, but it also slows their growth if BNPL starts being perceived as unsafe. That's why we would urge the companies already offering BNPL and those looking at it to put security at the top of their agendas."

Sponsored