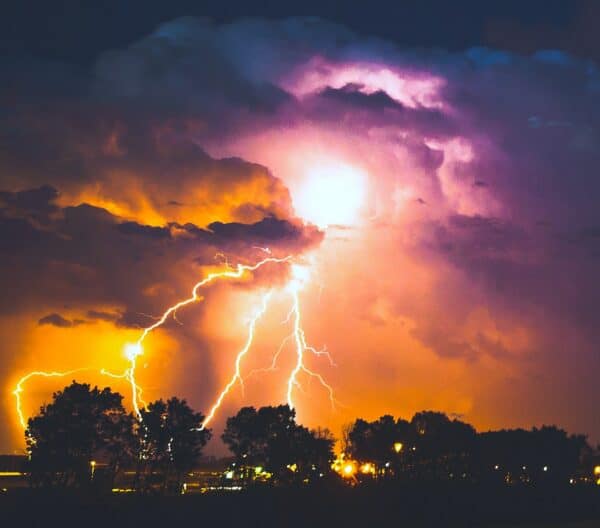 OKCoin is reportedly the only US-licensed exchange to provide Lightning Network (LN) enabled deposits and withdrawals, and they're doubling down on their commitment to the LN with their support for the recent ShellHacks hackathon and with the introduction of their Lightning API.
As noted in a blog post by OKCoin, they are the first and remain the only US-based digital asset exchange to support Lightning deposits and withdrawals.
They now offer a Lightning API for their institutional customers. They have also supported a Lightning challenge at Florida's largest hackathon, ShellHacks. The crypto exchange also noted that we can stay tuned, as they will have more Lightning investments coming.
Lightning for all
Lightning is a second-layer protocol developed on top of Bitcoin, "allowing for super cheap and near-instant BTC transactions," the OKCoin team explained. They also mentioned they've long believed in Lightning "as a tool to scale Bitcoin and bring it to the next billion people."
That's why they were the first US licensed exchange to integrate Lightning deposits and withdrawals, "offering [their] customers super fast transactions with 99% lower fees." OKCoin's management also noted that they have invested in Lightning's infrastructure with their "no-strings attached grant to Antoine Riard, a legendary Bitcoin and Lightning open-source developer."
The OKCoin team added:
"Today (October 7, 2021), we are taking this investment further with the launch of the Okcoin Lightning API. This will allow our institutional customers to also benefit from the massive efficiency gains the Lightning network provides."
The update from OKCoin further revealed:
"As part of our investment on the Miami crypto scene, we sponsored Florida's largest hackathon, ShellHacks, which happened from September 24 to September 26. We became the first crypto sponsor of the event and also sponsored a challenge specifically focused on Lightning. The winning team developed Bitcoin Tickets, a tool to buy concert tickets with bitcoin over the Lightning network."
Each team member will reportedly get $1,000 in Bitcoin. You may try Bitcoin Tickets by clicking here.

There are only "mock tickets" for now, however, they only cost 10 satoshis ($0.004 at the time of launch) and the proceeds are "sent to Human Rights Foundation's Bitcoin Development Fund."

Sponsored Links by DQ Promote