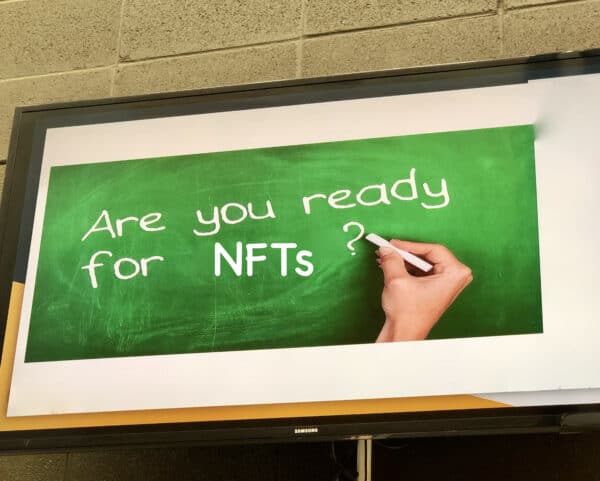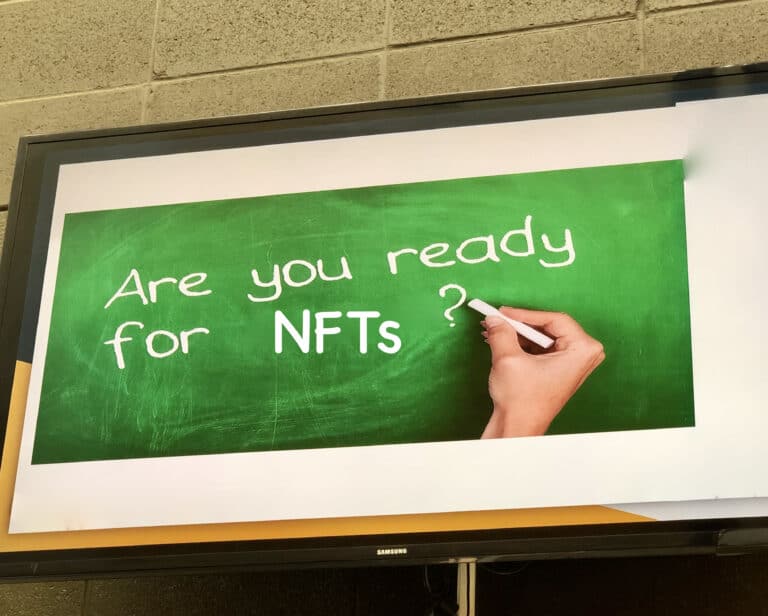 We recently caught up with Tim Glover, Co-founder of Chronicle, an NFT marketplace, and studio that is committed to delivering eco-friendly NFTs of popular brands' collectibles to their fans.
In this conversation, Tim explored the problems that Chronicle is aiming to solve in the nascent NFTs industry. Also, he shared his insights around how businesses can incorporate NFTs in their operations. Furthermore, Tim shared his thoughts on the future of the NFT, as an industry, and how Chronicle is gearing up for the same.
Also, Chronicle has been championing carbon neutrality and eco-friendly measures in their operations. Tim delved into more of how Chronicle is working towards the same and how it has impacted their choice of blockchain in NEAR Protocol.
Our conversation with Tim Glover is shared below.
Crowdfund Insider: What void does Chronicle aim to fill in the emerging digital collectibles (NFTs) industry?
Tim Glover: Before diving into digital collectibles or NFTs as an industry, we need to understand that NFT as a concept is still under the hold of wrongful interpretation. The majority of the population is yet to understand NFTs and their real-life use cases. So, we have built Chronicle in a way that people with no blockchain know-how can use our platform and leverage the potential of NFTs.
This relieves users from having to understand different blockchains, use crypto exchanges, wallets, and also worry about gas fees, etc.  We provide a user-friendly platform for fans to manage their collectibles and for brands to offer NFTs based on their intellectual property.
In addition, we are a blockchain-agnostic platform which is a conscious effort towards the future which, I believe, will be built on cross-chain and multi-chain solutions.  We recognize that in the emerging NFT and blockchain markets, there is a dire need for sustainability. Our company has made filling this gap a priority by associating with the NEAR protocol which is committed to reducing the carbon footprint created by blockchain related entities.
These are the prominent bottlenecks in the NFTs industry that we at Chronicle are looking to solve.
Crowdfund Insider: Please delve into the reasons why NEAR Protocol was chosen as the primary blockchain for Chronicle.
Tim Glover: As I mentioned earlier, for us at Chronicle, sustainability is a top priority. What this meant is that energy intensive blockchains with proof of work mechanism wouldn't be considered.  Instead, a proof of stake network with Ethereum and ERC-721 standard compatibility was our need. We researched multiple options and selected the Aurora EVM built by the NEAR Protocol as it fit our requirements.
Their vision of building a base-layer blockchain in a scalable, yet user-friendly way, aligns with our aim of making NFTs available and accessible even for those with no blockchain know-how. They are easing the way in which dApps are developed with robust tooling and usability features. Similarly, for end-users, NEAR has simplified the onboarding and other processes.
In addition, their network is equipped with sharding that solves the scalability concerns and makes NEAR virtually future-proof. Also, their initiative of planting trees across the world as an offset for carbon emissions is really inspiring. We share the vision for carbon neutrality and it is a critical reason behind the alliance.
Crowdfund Insider: To date, NFTs have been marketed for individual creators and artists.
What are your thoughts on businesses incorporating NFTs in their business model?
Tim Glover: Businesses adopting NFTs in their operations is genuinely what I believe the future holds for the market. And their utility won't be limited to collectibles. There are several business verticals that can benefit from the use of NFTs.  We believe that brands that have established fan bases will benefit from offering NFTs to their followers.  The opportunity for a brand to offer fans the chance to own authenticated collectibles is unique to the NFT world.
Identity and document validation is a key concern for businesses that can be addressed using NFTs. Since they are embedded into a blockchain, the possibility of corruption and/or manipulation can be negated. Also, NFTs as a security measure can be used by businesses to fight counterfeit. The supply chain can be more secure and efficient with the adoption of NFTs.
At Chronicle, we are bridging the gap between businesses and their audience. In the era of social media, NFTs as content can be a game-changer for businesses. Coupling NFTs and communities, there are a plethora of growth opportunities waiting to be leveraged.
Crowdfund Insider: There is still an ongoing narrative that the NFT market is a bubble about to burst.
What are your thoughts on that? And how do you predict the future of the NFT market?
Tim Glover: We are confident that NFTs are here to stay.  Initiatives like Chronicle will keep the industry thriving. The recent growth of the market and especially the growing amount of monetary value locked reflects its evolution. As NFT markets become more accessible and easier to use, there will be an increase and dispersion of transaction volume beyond the current crypto-experienced customer. We believe that fans will secure NFTs from their favorite brands as an extension of their identity and personal expression.
In regard to the future of the market, I am looking at NFTs adoption by different industries. The virtual gaming industry has adopted NFTs really well and we would expect play-to-earn being the new model for all gaming firms.
Similarly, the future of NFTs would be their seamless integration into different industries. They can bring much-needed efficiency to how businesses are run.
Crowdfund Insider: Now, what lies ahead for Chronicle? Please comment on some developments that are in store for Chronicle.
Tim Glover: Sustainable growth is the key for Chronicle moving ahead. We are looking at onboarding more brands and releasing their NFTs for their fans.  Providing a frictionless experience for brands and fans to transact will always remain a priority for us.

We just launched our platform several weeks ago and are actively building out additional features and increased functionality to the site.  In the next few weeks, we will be introducing our mobile app for iOS and Android.  We'll also be rolling out our secondary marketplace, social sharing and additional payment options.  We are committed to building the most accessible and robust platform for NFT transactions.

As said previously, we are building partnerships with organizations and companies that share our commitment to a sustainable environment. At launch, we partnered with Pandas International to offer a series of NFT drops to support their efforts of reforestation for Giant Pandas. We are also partnering with Brokoli ($BRKL) to offer users the chance to support tree planting initiatives to further offset carbon emissions.

We continue to listen to our community and keep tabs on business verticals where Chronicle can improve and provide more utility. We understand that the digital collectibles industry is still in its nascent stages and there exists a huge room for improvement.  We anticipate significant growth in the coming months due to the onboarding of new brands and the enhanced features we are introducing.

Sponsored Links by DQ Promote